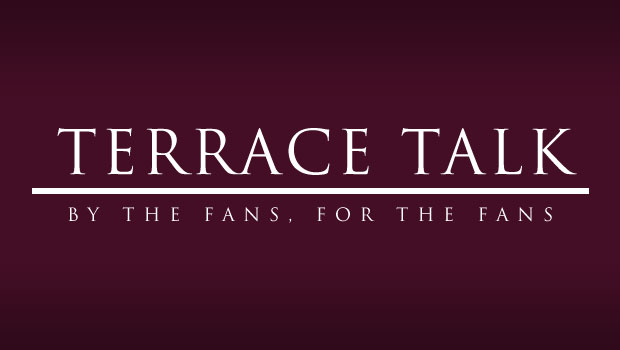 After the Chelsea thumping 10 days ago I wasn't feeling overly despondent, especially seeing as it was on the back of a decent little run where we'd seen ourselves go six unbeaten in the league and cup, accruing nine points in our battle to beat the drop and push closer towards the teams above.
In my article last week I – rather nonchalantly – happened to write, "my concerns lay more with matches post-Spurs – the games that we ought to be winning." That was until I witnessed the manner in which we were beaten. It really was a case of men versus boys. But again – I chose to sweep this under the carpet; surely the same wouldn't happen to us at home to Wigan. Oh, how wrong could I be?
This is the moment in which I would usually analyse and talk about the goings on of those two performances but I really do think that it has all been said over the past few days among us Villans. I for one don't wish to dwell on self-pity and make this a truly depressing read. What I do wish to talk about though is responsibility and what Aston Villa Football Club should aspire to be.
After the home defeat to Wigan on Saturday a section of supporters questioned whether Paul Lambert is the right man both for the here-and-now and going forward. One fan who I was interacting with on Twitter described Lambert as 'being out of his depth.' For those supporters who are calling for his head you have to ask yourselves three principal questions:-
1)      Are there currently any big name managers available who'd be willing to take on the job?
2)      If the answer is yes to the above question: with the squad at his disposal and limited funding available, could this said new manager make an immediate impact and get more out of this group of players?
3)      Would you rather see funding being spent on improving the squad – or see it squandered paying off a manager who is just seven months into a three-year deal?
The conclusion I arrive at is that we have no other alternative than to stick with Paul Lambert and get fully behind him and the team during this very tough and testing period.
Lessons we have learnt
January 17th 2009 and Aston Villa sit in fourth spot, just three points off of top of the league, and three points clear of Arsenal in fifth—a massive nine points ahead of Everton, who are in sixth place.
At that particular moment in time things couldn't get much better, we we're on the verge of something great, and with just 16 Premier League matches to play Villa were on the cusp of landing a Champions League spot.
Although I was slightly concerned with Martin O'Neill's spending on certain players at this time and the open willingness of Randy Lerner who just kept on giving, I can honestly raise my hand and admit that I could not foresee that should it all go belly up (as it did), that Villa would now be in a situation that we are currently faced with. And no matter how big of a club you may perceive Aston Villa to be, the harsh reality is that we are a club having to rebuild and that the current crop of players lack the necessary quality and experience to compete higher up the league table.
Without meaning to dwell on the past too much, when Lerner came into the club he really ought to have brought with him a long-term strategy rather than succumbing to the wants of a man who spent cash as if it were growing on trees.
Everton is a fine example of how a football club should be run, and in my view is a club from which we can learn many a thing and aspire to emulate.
I know many of their supporters like to have a pop at Bill Kenwright for his lack of spending and reluctance to hand David Moyes a large pool of money, but I would much rather have that set-up than do as we did and put all of our eggs into one basket. What also helps the Toffees is that Moyes has this knack of bringing in players who are not only great value for money but have genuine quality, a longevity about them and for whatever reason, more often than not, he is able to keep his players away from the clutches of the bigger clubs.
Although Everton were missing two big players in Marouane Fellaini and Kevin Mirallas, the XI that took to the field for their game against Chelsea on Sunday cost just £33 million, and at an average age of 29 they had between them racked up an astonishing 1361 appearances for the club.
As we look to rebuild we really should look more into how Everton go about their business, drip feeding relevant amount of funds to the man in charge, whilst also maintaining a sustainable wage bill. There are no quick fixes and all this is going to take time. Our main priority is to stay up and kick-off the 2013/14 season as a Premier League club, but regardless of whether we stay up or not Lerner, Faulkner & Co. have to sit down with the manager and put together a workable five-year plan. I'd also encourage them to be more open with the fans, and tell us where they see the club heading and back that up by telling us how.
Swansea 2 v 2 Aston Villa
How Villa weren't 4-0 down within half-an-hour, God only knows. Swansea were opening us up at will. Routledge gave the Swans a 9th-minute lead, whilst Michu hit the woodwork twice for the hosts. I'm sure Paul Lambert would have been relieved to see Villa going in at the break just one-nil down until – totally against the run of play – Weimann slotted in an equaliser right before the interval.
Villa improved much more after the break, we were in fact very solid and in periods took the game to Michael Laudrup's men. Chances were few and far between at both ends of the pitch.
As the clock tick towards the end of the game, Nathan Dyer made a clumsy looking challenge on Weimann, a spot kick was given and Benteke duly converted.
The drama was not yet complete and as we entered the fourth of five additional minutes and with the Villa defence sitting deeper and deeper, Danny Graham popped up to break Villa's hearts.
Cup competitions
Next up we are at home to Ipswich Town on Saturday in the FA Cup third round, followed by our trip to League Two Bradford for the first leg of our Carling Cup semi-final tie on Tuesday evening.
These cup matches couldn't have come at a better time for us in all honesty, seeing as we have the quality to beat both convincingly and should we go out there and do that then that may instil some belief in the lads and we may just start to pick up some much-needed points in the league.
Until next week, Up the Villa.