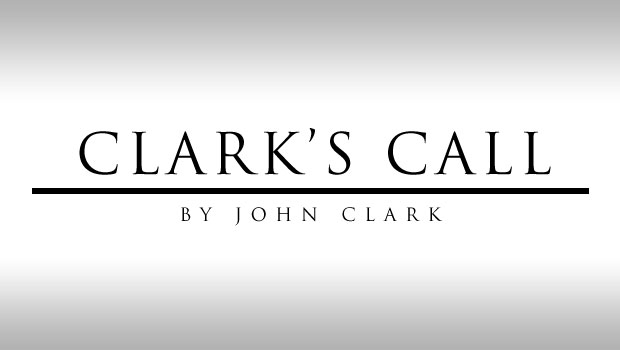 First off, Happy New Year, all you Villans and Lifers. I'd like to think a better year is on the cards. After all, it won't take much for 2013 to be an improvement on 2012.
But, as we sit here on New Year's Day nursing hangovers both figurative and literal and waiting for the kick-off at Liberty Stadium, respite and even some joy are far from certain even though they don't represent a big ask in relative terms for Villans.
Comfortably stay up, don't get embarrassed, look like we know what we're doing and have a way forward.
Not too much to ask for, is it?
Yet in the wake of the Wigan defeat, the attainment of such simple returns from our football seems almost Herculean in difficulty.
Or happy days may inevitably be coming our way even as we fume and fret. We just don't know.
Running up to the Chelsea game, a string of results and more fundamentally solid performances had a majority of us thinking Lambert had indeed got it right, and that his young squad was coming together even without the likes of Ron Vlaar, Karim El Ahmadi, Charles N'Zogbia, Stephen Ireland, and Gabriel Agbonlahor, never mind Richard Dunne, Stephen Warnock and Alan Hutton.
And then just as suddenly as things were looking up, they took a turn toward the seemingly catastrophic: 8-0; 4-0; 3-0.
(At least the goals conceded are on a clear downward trend.)
What happened? A setback or a dive off the precipice? That's the question. And there's a two-part answer to my mind.
First and foremost, when you're playing that much youth, you're going to have inconsistency—of effort, application, confidence, concentration, cohesion, you name it. If it's part of the game, it's on the table. If the whole side is young, it can happen all at once and look bad, fast.
Why? The side of recent weeks does not have a lot of EPL experience to put it kindly. And more important, neither do they have the comfort of a lot of experience playing together.
They're not strangers, of course, and have been playing football all their lives, but they've taken a big step up, and in many instances are still undergoing their first introduction to all the sides and players in the league while they're still getting used to each other, the press, the pressure, the mental and physical toll—never mind adapting to key injuries.
This is a brand-new team, not one where you have 15 or 20 core players who've been together for a while in the same set-up with the same manager.
Vlaar, KEA, Benteke, Lowton, Westwood, Stevens, Bennett, Holman, even Guzan…This is the first time they've played in (or tried to)19 straight EPL games, the first time they've seen all the different sides, players, managers, grounds, and tactics. For many, it's the first time they've been in a top-league first-team setup week-in, week-out. Psychologically it can be exhausting.
Clark, Baker, Herd, Bannan, and Weimann have played a number of Premier League games between them, and been around the first-team set-up, but in reality they've barely been blooded enough to count, and certainly not enough to make them old heads. They've never had a run of games like this, either.
Moreover, have Clark, Baker, and Herd ever lined up together in a three-CB formation flanked by Lowton and Lichaj and faced a defending European Championship side on the road? Nowhere near. We can talk about effort and application all we like, but let's be realistic. Your average Championship side will have more history and cohesion.
So think about that for a moment. This is the context of the gamble Lerner and Lambert have made, right or wrong. We're living through the ups and downs, and they can be dramatic. No one said it would be for the faint of heart or the fair-weather fan.
Me, I still think it's the right move. It is high risk, but as I've written before, it's largely what we asked for. Perhaps a tad more aggressive than we might've thought, but it is what the majority said they wanted over and over again: A progressive young manager, youth, cost-effective continental imports, tactical flexibility and playing the ball on the ground.
That's the first part of the answer.
The second part is that after beating Liverpool and Norwich and seemingly weathering an injury crisis with our most experienced players, a chastened, proud, and veteran Chelsea side returned home from their Club World Cup loss with something to prove instead of a jet-lagged hangover.
Chelsea did what veteran sides do to inexperience: expose it, isolate it, attack it, and confuse it. Find the weak link(s) and keep at it. Spurs did the same. Both sides pressed and pressured and have quality throughout, and it was just all too much for this nascent Villa side. The youth movement ran up against it. We got found out.
If we'd been more fortunate, the Liverpool match wouldn't have preceded the festive season fixture congestion, and would've been followed by a match with Stoke (and maybe an international break). Nothing dramatic, a regular week, and a straightforward task.
But it wasn't to be that way, and the new formation, and all the progress the side seemed to have made, was ripped to shreds. Neither Spurs nor Wigan were the same sort of mauling, but the weakness had been exposed, and with the injuries, the options for changing things round are very limited at the moment. The time to regroup has also been virtually nonexistent.
I'm not seeing disinterest or laziness out there by any means. Confusion and frustration? Certainly. The side suddenly seems to be playing in slow motion—thinking, hesitating, hedging bets, almost paralyzed and watching the game pass them by, like deer in the headlights.
Can this remedied? Yes. Was this rough patch almost inevitable? I think so. Not to say I expected us to ship eight, but it was always possible.
Now, can the "crisis" be remedied without reinforcements? I don't know. I certainly think it's possible for the side to rediscover themselves as rapidly as they unraveled at Chelsea, but someone has to step up and the side simply has to forget the last three. And we need to get Vlaar, Gabby, CNZ, and even Baker back. Lambert's got to gauge the dressing room accurately. He's saying certain things, but managers always say certain things.
Is he simply going to be stubborn and double down? That's probably the biggest fear, that Lambert will fail to see things clearly out of arrogance or pride and fail to reinforce when doing so might well steer us clear of danger.
Regardless, for now, Villa have to get back to basics as some have said, try and go out with abandon to chase, press and shut down, denying Swansea the initiative or time to impose themselves and just will themselves back into results. Get open, make and receive passes, knock the ball around and get comfortable.
It's getting back out there and trying to seize the game by the scruff of the neck. Character. Simply want it more, play without fear, and leave everything on the field. That's the recipe for playing yourself back into anything.