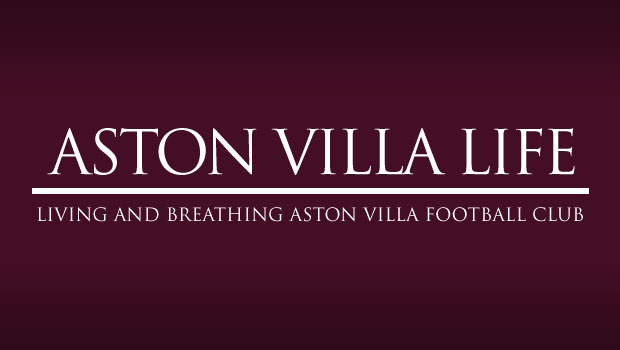 As the last day of the year winds down to a close (and has already finished for our friends in the Far East), I just wanted to put up a quick article to say thanks again for all the support that Aston Villa Life has garnered over the course of 2012 and since its inception in March 2011.
It's quite hard to believe that the site has been going for 21 months – in some ways it feels like nothing at all, and in others it feels like we are part of the furniture.
I'd like to say a particular thanks to John Clark for his assistance on the site, in particular with editing the articles of our writing team and providing the polish to make them sparkle – John is an integral part of the current setup here, and will hopefully continue to be for the long term.
In addition to John, many thanks must go to our fantastic team of writers both in term of the regulars – Ryan Pitcher, Jason Chalifour, Ryan Griffiths, and Oliver Scrimgeour. Also, thanks to the writers who write when they can such as Ian Gibson, Graham O'Gara, Ben Sparey, Kate Crawford, Laura Hickey, Andrew Williams (chiefy), Tom Heslop (gabbygabby), Tim Whitehouse (The Droyd), Lee Benton (Southwestvillan), JP Wilson (Fastbackace), Martin Laurence, and Graham Hunt (Superbox). I've been blessed with a great bunch of people wherever I've found you, or if you've found me in order to write for the site.
I'd also like to thank a few other of the lads who have been here since day one – Steamer, Frem, Churchill, B62 Villa, runtingz, En Route, not so silent bob, proxopera, Eamon McElwee (who we all miss – come back when you can chap) and anyone else I've forgotten. Also secondary nods to some of the lads who were here at the start but haven't been on in a while such Adrian (AK_27), Chris (villa_chris), Mike (vivavilla), Scott (toxytag), Matt (taglor), Joe (Rowley Villan), Danny (r0bb0), Liam (muz1), Michael (mickey86), Chris (christian1983), and Chris (chrisodon) If I have missed anyone out, please accept my apologies.
Last, but by no means least, thank you to everyone who comments on the site as well as those who just read. If you've contemplated registering an account but haven't done so yet, please drop me a line and I will be glad to set you up.
On a personal note, I'd like to say thanks to everyone who has given me support whether on a professional level such as Tim Walters & Ian Harvey at the Express & Star where I write weekly, Sarah Winterburn & Johnny Nicholson at Football365, Janine Self at the Daily Mail, and Josh Landy who is a producer at Sports Tonight TV where I am a regular pundit.
Thanks for making this year a great one for Aston Villa Life, and here's hoping that the club can replicate our successes starting tomorrow. Happy 2013 Villans, and all the best from me and our team.