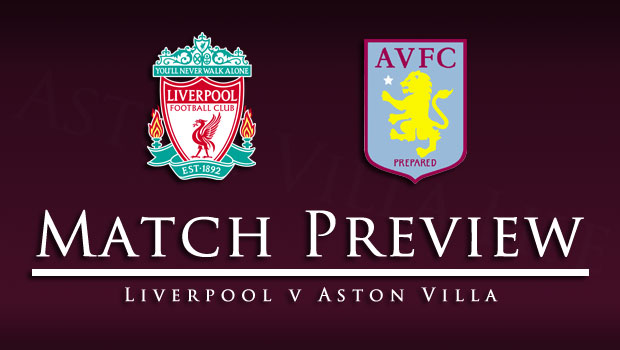 As Aston Villa look to build on the success of the Tuesday game against Norwich City, Brendan Rodgers' Liverpool pose the next hurdle in what has been an erratic league campaign at best.
Villa have managed to score less goals in the league this season than they have in the league cup so far showing a difference in clinical scoring that has caused much frustration for fans of the club from B6.
What is the reason for the issue? Some could argue that league form has been a long-standing spectre hanging over the club as the club has shifted from crisis to crisis over the past few seasons, with Paul Lambert's transformation being in progress but still at an early stage.
Others might say that it is simple freedom from pressure that allows players to flourish in cup matches yet choke when it comes to league performances, though the talent displayed in games where Villa have scored four in two different fixtures shows that the talent is there.
Changing the system
I mentioned before we even employed Lambert that he was a very adaptive coach, having played the most formations of any manager last season with Norwich. This year, he is proving to be no different with the early 4-2-3-1 formation replacing a 4-4-2 in the pre-season, only to be replaced itself by a new 3-5-2 adaptation.
Few can argue that Lambert isn't a thinking man's manager, as the Scot has adapted his Villa team to beat Manchester City away in the cup with one formation, whilst grinding out results in the meantime. Villa may not be winning every week yet, but they are starting to become harder to beat, and that is some achievement when one considers that defensive lynchpin Ron Vlaar has been out injured in recent times.
So is 3-5-2 the future forever? Judging by the flexibility of Villa's young manager, it seems no particular formation is going to be the one to win all matches, rather a case of adapting to suit what fits the task more.
After a period of losing hope as the same routines were worked through to little-or-no-effect, Lambert's footballing philosophy promises slowly, but surely, to reestablish the club on the road back to where they belong.
Stat Attack – brought to you by EA Sports
– Liverpool came out 3-2 winners in their last game against West Ham, with Glen Johnson and Joe Cole both delighted to get on the score sheet while Jordan Henderson followed up a goal in the Europa League by forcing James Collins into an own goal for the winner.
– Joe Allen was one of four players to break the 100 mile mark last weekend, taking his total to 101.33 miles in the Premier League this season, the third highest in the EA SPORTS Player Performance Index.
– Glen Johnson's goal means that he has now passed on the tag as the player to have had more shots at goal without scoring to his team mate Jonjo Shelvey. Shelvey has had 20 efforts at goal with 60% on target this season.
– Steven Gerrard showed he still knows how to run a game against West Ham and his work rate was testament to that. He ran for 6.61 miles against the Hammer, a squad high on the day.
– Youngster Raheem Sterling may still be finding his feet in the professional game, but his form so far this season indicates he is well on his way to establishing himself as one of the most threatening players in the Premier League. According to the EA SPORTS Player Performance Index, the 18 year old has already notched up 22 dribbles and 29 crosses, a great statement as to his self-belief.
– Luis Suarez has been in electric form this season but could really use some help from his team mates when it comes to providing a consistent threat on goal. His 41 on target attempts on goal is almost double that of his nearest colleague, Steven Gerrard, with 22.
– Aston Villa are just two points above the relegation zone after a 0-0 draw with Stoke in their last game.
– Most of Villa's chances fell to Christian Benteke how the striker was unable to convert any of them into what would have been a winner for Villa.
– Benteke has been rightly garnering a lot of attention though for his performances this season and it's easy to see why when one considers he solid accuracy in front of goal. He's joint third on the EA SPORTS Player Performance Index with 31, with only 12 wayward shots not finding their way towards goal.
– Ashley Westwood is another Villa player tipped for big things, and the 22 year old's defensive play has been developing nicely with an excellent 88% success rate from his 16 challenges this season.
– Having Matthew Lowton come through alongside him must also be of great help, with young defender also chipping in with an excellent 39 successful tackles, giving him a strong success rate of 85%.
– Ron Vlaar continues to impress at the back for Villa this season. The Dutch defender has proved himself crucial to Villa's efforts having compiled a 74% successful tackle rate, 33 clearances and 50 interceptions.