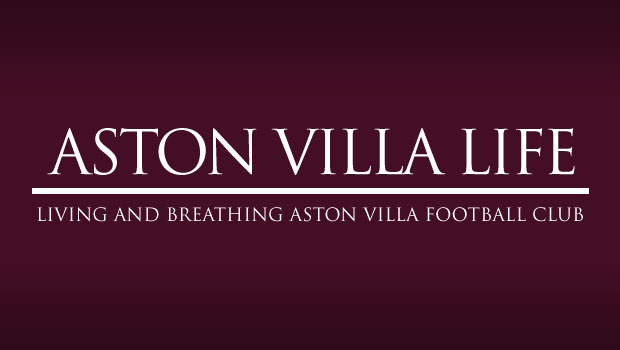 It was never going to be a work of art, playing Stoke. But Villa extended their unbeaten run to four matches by recording a fourth straight draw against the Potters, and will rue a couple of chances to have taken all three points, settling instead for just the one in a 0-0 draw at Villa Park. It was also Villa's fourth clean sheet in seven games.
Villa came out with the three CBs formation again, Clark, Baker and Herd holding the back line and Lowton and Lichaj playing wingback. The midfield was rounded out by Barry Bannan, Ashley Westwood, Brett Holman and Gabriel Agbonlahor, with Christian Benteke up front.
It was effective, with Stoke accomplishing no shots on goal, on target or otherwise, and having only 33% of the ball. Villa held their own in the air, and Stoke were content to play only Kenwyne Jones up front and pack it in at the back.
Regardless, the best chance of the half fell to Christian Benteke, who, after Villa won three headers in the box starting with Benteke, looked certain to score off a thundering volley that was blocked at point-blank range by a diving Shawcross. Bannan's follow-up slid wide right.
A little pushing and shoving at midfield in first-half extra time summed up the half. A frustrated Stoke had found themselves rolling on the ground far more than Villa. Un-awed, Young Villa held their own in their air, put in hard challenges, and dominated the half, yet once again had nothing to show for it.
At the re-start, Benteke had another great look in on goal, a lovely move with Bannan to Lowton to Benteke, but the Belgian tried to place the volley by side-footing it, and ended up not troubling Begovic.
The ill-feeling had carried over into the second half, and the game threatened to boil over. At 53 minutes Chris Herd was floored, given nothing, and Lichaj put in a hard retribution foul on Shotton, and was lucky not to get yellow. Villa were certainly not intimidated.
At 55 minutes, Guzan grabbed a soaring cross at the far post, Jones was into his back and knocked him down, and Guzan let the striker know he wasn't at all pleased.
At 60 minutes, Villa had a long spell of possession, intelligently passing and probing, working it in, pulling it back out and around, which all culminated with Holman sliding a nice pass into Benteke, who handled well, skipped inside twice, shot, and had it blocked.
Stoke's defensive reputation is not un-earned. They were organized and disciplined at the back.
From there, the game lost its edge, and it may have been due to Lambert making a double substitution on 66 minutes with Darren Bent magically re-appearing and coming on for Gabby, and Stephen Ireland coming on for Holman.
Villa just seemed to lose the impetus as they adjusted to the new set-up. Ireland was bright enough and again showed quality on the ball. Bent…Well, nothing really came to him or stuck to him, and Benteke seemed more isolated with Gabby off the pitch.
At 78 minutes Fabian Delph came on for Barry Bannan, who once again was involved in almost everything.
At 87 minutes Villa had a good series of half-chances, that finished with a wild shot by Lichaj.
Just a minute or so later, Lichaj though put in a perfectly timed tackle on Cameron Jerome in the box.
What to make of it all?
Villa took the game to Stoke and once again, I think, were unlucky not to come away with more.
More important, though, was that Villa were composed, combative, un-cowed, and more than up to the task of keeping Stoke under control. The back three were quick, athletic, good in the air, aggressive, and disciplined. They didn't let the Potters get in behind and didn't let themselves get pushed around.
Villa conceded just two corners the entire match, and deliberately kept the ball in play and moving upfield when they might have opted for simply putting it into touch for a throw-in. Guzan commanded his box well and had very little to do.
Darren Bent? Was he just being put in the shop window and showing he's fit? He contributed nothing, but would obviously be rusty.
Villa finished with 9 goal attempts, 5 shots on goal, 4 off, to just one off-target attempt for Stoke. The Fox feed I was watching had Villa finishing with 64% possession.
So, while we'd have loved to come away with all three points, it was again an encouraging performance that seemed to continue offering evidence of a very young side coming of age and finding their feet.
The goals aren't there yet, but Paul Lambert might indeed be doing something special at Villa Park. The amount of change and the kind of change are impressive, to me, anyway.
So now, over to you…What did you make of it?