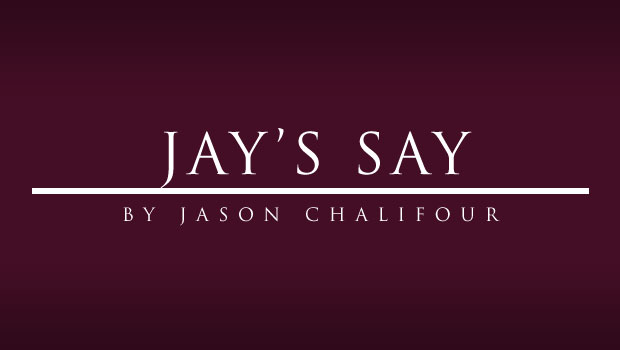 While not quite as rapid or comprehensive as Sherman's March to the Sea, the club is maintaining its ascent. Villa currently sit in 15th, which represents an improvement and the team has raised its league position each of the last two weeks. Last week at Loftus Road a fairly lethargic Villa left with a point.  Considering QPR did seem to be in position to take advantage of the so-called "new manager bounce" and were at home it was not the worst result, all things considered.
Due to circumstances beyond my control I was only able to watch parts of the match. My girlfriend and I made the 45-minute drive to the pub where the local Villa fans, all five of us when we can all make it, watch the match. Right before kickoff the owner realized the computers that he uses to stream would not boot up. At least he was nice enough to give us a free round for our troubles. We ended up watching the most of the first half on an iPhone.  I then left at half time to pick up an HDMI adapter cable so we could watch the match on an actual TV. Considering I had to go to one of the biggest shopping areas in Boston three weeks before Christmas it was a minor miracle I made it back to the pub by the hour mark. Given these circumstances beyond my control I really don't have too much else to offer. Hopefully the computer situation is sorted for Saturday. At least I didn't miss much.
From seeing highlights, it does appear again that the team did not create a ton of chances. At this point I am resigned that we won't see Stephen Ireland start, or Darre Bent at all, unless he is our last fit striker. Charles N'Zogbia was out of favor before his injury and likely faces an uphill battle to get back into the team.  Marc Albrighton looks lost out there. The team we have seen the past few weeks is the team we can expect to see in any meaningful games going forward. If any of these other players want to get a game they better do something special when they finally do get some time on the pitch.
That's not a bad thing. Last year I would've given away vital organs to get these kind of performances.  We have a team that will fight and press the opposition. On their day they will knock the ball around and may even control possession. We have an emerging star in Christian Benteke, who is silencing all doubters and spearheading the attack. We have players who will run all over the place and fight for Benteke's knockdowns. Barry Bannan and Ashley Westwood seem to complement each other well, both will work hard to regain possession. Although beset with injury, there is reason to be optimistic about the defense. Concrete Ron has been exactly as advertised. Ciaran Clark has bounced back from several poor performances.  When given the chance, Nathan Baker hasn't looked out of place. Matthew Lowton has given the team everything they could have asked for to this point. Joe Bennett and Enda Stevens have both shown glimpses in their opportunities.
That's not a team of world-beaters, but it is a team that will beat the drop. How far up the table they advance will depend on how many goals they can score, just like I said at the beginning of the season.
Last week at the pub, our informal Villa group was looking over the table and were all surprised to see how well Stoke were doing. Seeing what their record is compared to last season, and how Newcastle has had an uneven start in the league, makes me think that not having a European distraction has helped the Potters this term. This weekend I hope we don't go out and try to out-Stoke Stoke. We don't have a ton of size in the midfield, and if Ron Vlaar isn't fit, we don't have a ton of brawn in defense. The way to beat Stoke is to use whatever technical superiority we have and maintain possession in their half of the pitch. If we do that I like our chances to get a result.