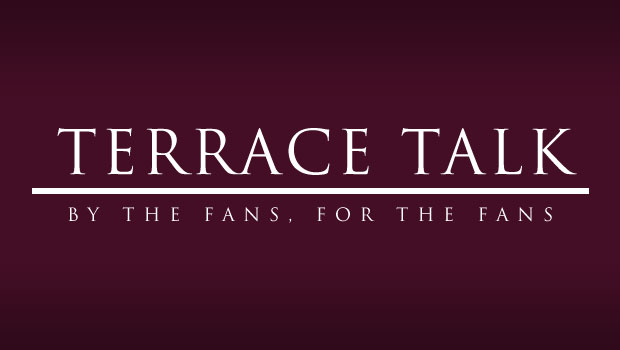 Twenty-six years ago Alex Ferguson was appointed manager of Manchester United. Despite winning the FA Cup under their previous manager, United were largely considered to be a club in decline, and Mr. Ferguson was the man selected to get them back on track.
After a difficult three years, still Man Utd were somewhat in a similar state to when he arrived—things actually got so bad that after a poor run in the league a banner declaring "Three years of excuses and it's still cr*p…ta-ra Fergie" was displayed at Old Trafford, and many journalists and supporters called for Ferguson to be sacked!
Rumour is that Fergie even went cap in hand and offered his head to the board, they declined, and stated that they believed in what he was doing. Later on that season Utd. went on to win the FA Cup, and Fergie and the board have never looked back; probably the most impressive honour role bestowed to any manager in the game is now Fergie's legacy, one that includes 12 league titles, five FA Cups and two European Cups.
The point I'm trying to make is that managers need time (unless you have a spare billion behind the sofa). Lerner's resolve has been tested lately, fans over the last two years have questioned his interest in the club, and rightly so. However, I do feel that Lerner has been dealt a bout of rough justice as people have mistaken shyness for a lack of communication and therefore little interest.
Let me assure you Lerner is committed; you don't invest over £250 million into something if you're not interested in it. Proof of this lies within the infrastructure of the club. We can now point to the country's highest-rated academy—surely this itself is proof that Lerner is here for the long haul, and is building for the future.
When Randy rode into B6, he, with Martin O'Neill, tried to do it the quick way by throwing a lot of money at it. We all had fun and enjoyed a relative amount of success. The goalposts moved with City's billions and the emergence of Spurs: suddenly we found ourselves as one of three or four competing for the much-coveted fourth spot and Champions League competition. Randy found he could no longer compete financially.
What happened to Villa next is actually quite a common business strategy, especially in the US of A. You set a goal as a company —if you miss it, you streamline and clear the deadwood and then reassess your strategy. After O'Neill's departure we found ourselves with a number of issues, primary of which was an astronomical wage bill, reaching as high as 90% of the club's turnover, as well as an aging squad of players who by all accounts had received an easy ride.
We've had a few years of pain, torture and unrest now; this was the streamlining and cutting of the deadwood processes I mentioned. Now comes the rebuilding.
Having had his fingers burnt by throwing money to try and buy us that fourth spot I doubt we will see that strategy again, think about it, where have we seen progress and investment?
As I mentioned before we have just been credited with the best academy in the country, which represents significant investment in infrastructure. The club's commercial deals have been of increased value to the club (despite our fall from grace), we have signed one of the youngest and most highly regarded coaches in the British game, and the player signings have been of the same ilk as the manager. A European scouting network has been employed and headed up by one of the most respected names in European football.
This all points to building long term, building things properly!
We've seen how quickly it can be unravelled when its not built properly. Why would Mr. Lerner do that again? It makes no sense to me. I'm sure it makes even less sense to him, especially as it's his money.
Solid foundations, continuity, and building brick by brick!
It's not quick, and at this stage it can be painful, but evidence suggests that long term it works!
Some of the rhetoric from fans recently has pointed towards yet further unrest, some even calling for Lambert to maybe leave. Surely as a fan base, having done the moaning thing and still not gotten what we want, let's try a bit of the other, eh?