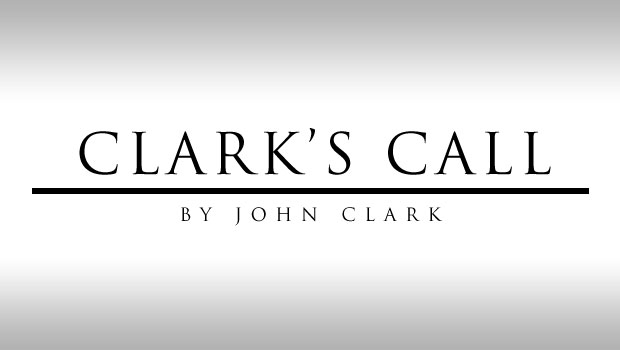 You're a Villan. You're passionate. You've an insatiable thirst for knowledge about what's really going on inside the club.
And then I look at what a majority of Villa blogs are posting, and I can't help but wonder where all the misinformation, stupidity, anger and ridiculous expectations amongst supporters comes from. The negativity, the deliberate, disingenuous appeals to the lowest common denominator—the absolute stupid s**te. It's criminal, really.
Villa: Historically big, currently irrelevant. Get used to it. No amount of "It has to be better" b*****ks from idiot blogs is going to accomplish anything. The facts are what they are. You want to let them wind you up? Go ahead. They're never going to win you anything.
Are they writing checks? Did these guys play more games in England than you or I? I somehow doubt it. And if they did, they were on one of those stupid English teams my international, but English-coached side routinely trashed.
I can point to a few things people are continuously clicking on:
Recycled transfer rumors (from Twitter or the nationals)
Content ripped from the nationals (like post-match quotes)
Wind-up pieces where the authors don't for a minute believe what they're writing. And if they do, you shouldn't be paying any attention, like "Darren Bent Must Start."
What kind of moron came up with that last bit? Insight? Really? Have they not been following along at home? Christ. Does my f**king head in.
"I know more about football than Paul Lambert. Which is why I'm at home in me mum's basement, and he's gone from leading teams up the divisions to managing Villa. While I criticize him from me mum's basement."
Look. Football, however much we love it, isn't terribly complicated. It basically comes down to the number of difference makers and who wants it more. Nothing else, really. Do players impose themselves and make things happen? Or do they allow things to happen to them?
No formation or tactic takes this away from players. Don't believe anything else. If you're out there and you want to influence proceedings, you can. End of story.
We can talk about formations. But when you see someone next to you streaking away with the ball do you say, "That's Westwood's responsibility" or do you just do something about it because you're right there? Do you take ownership, or think, "Not my job" and leave it to someone else? (Paging Darren Bent. Darrent Bent, please go to the nearest white courtesy telephone…") Or do you think, "Benteke's up front with the ball, pulled it down nicely, could use an outlet, but I'd better stay back here…"?
Tactics and formations are nothing more than suggestions in the end. Everything that really happens is the result of individual initiative and responsibility. If I decide to chase someone down, I know I'm leaving a hole, potentially. And that I'm responsible for that hole. I can yell, or point at someone to pick up that position/player as I go about doing someone else's job for the good of the team. But if I fail on my chase, and the opening is exploited it's my fault. Unless it isn't really, because I did what I should've done and others didn't react, adapt and fill in accordingly.
Big Mystery
What's happening at Villa, there's no mystery. Lambert's rebuilding, from the ground up. He's taking the money he has in any given window, addressing the holes he can with that money he's been given, and balancing those "holes" and "needs" against who he has already.
For example, if you've got Stephen Ireland, you've got a playmaker. Doesn't mean he'll work out. But it does mean you spend your money elsewhere that first window, and give Ireland a chance to show what he can do. Same with Gabby or Weimann. Unless you think the player is taking the p*ss.
If you're Lambert, you're thinking, "Yeah, I could do better than Gabs and Weimann. But Dunne, Collins, Warnock and Hutton? Streuth. Only a moron wouldn't address that first." You're thinking, "I need some kids to produce, if only for half a season: Bannan, Delph, Herd, Albrighton, Baker, Lichaj, Stevens. I'll get new ones in who are better after we stay up and I get more money."
Were any of these Lambert's singings? No.
Was Darren Bent a Lambert signing? No.
I've read some inane rubbish over the last few days about playing Darren Bent, blog after blog demonstrating complete idiocy and an utter lack of comprehension. Yes, you get mileage stoking everyone's discontent and preaching to the choir. But it doesn't mean you understand football, or management—never mind being an honest broker.
What is it that people don't understand? He's not playing. That's it. Done. f**k him and the horse he rode in on. Lambert doesn't like him, doesn't like his work rate, doesn't like his attitude, doesn't like the idea that the lazy git will force his hand in how he builds his team. Doesn't like how much money is being hijacked from his budget. Doesn't like the message he's sending to every other player.
So, Lambert's showing balls and saying, "Goodbye, Mr. Bent. Not so nice knowing you. I gave you the armband, you still ponced around like a right f**king f**k so f**k right off."
And people say, "What about Darren Bent? Surely he should be on the bench?"
And Lambert says, "I pick the team based on which side I think can get a result. If you work hard and play hard you're in the frame."
What the hell else do you need to hear? Is Lambert supposed to actually say, "Bent is a lazy, self-centered wanker, and I'm not having it because no one else here is such a monumental example of everything that's wrong with the game"?
There. You've heard it. Again. Here's another press-conference translation: "f**k him if he does score goals. I've got 24 players who work harder, including Guzan, never mind the tea lady. I'll keep faith with them."
That's what a leader does. He says, "Screw the poncy prima donna. I want players who will bleed for each other." Bent can still play, but on Lambert's terms.
And yet I see this whinging about a "proven goal scorer" who does nothing else but wait on nine other players to serve it up on a platter.
Please god almighty. Three games, three results, one goal conceded. No, it's not Roy of the Rovers stuff. But it's modern football, and none of the teams we're playing, whatever your estimation of their ability, have undergone such profound changes in such a short period of time.
Yet we're still getting results. Stop listening to the rubbish, never mind giving it credence. The truth is right in front of you.