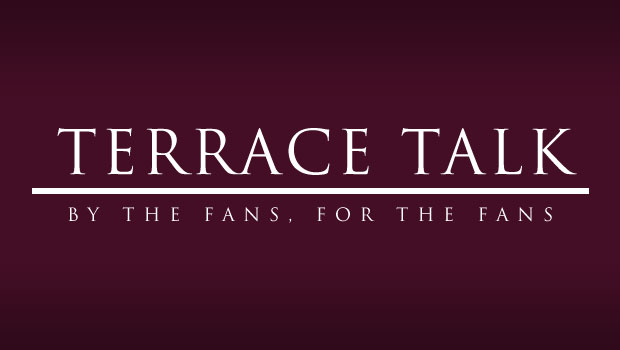 It would be easy to get caught up in a lot of the doom and gloom that many Aston Villa fans seem to be enduring at the moment, very easy to have a 'glass half empty' pessimistic view point on things, and very easy to criticise our young team. We have, after all, had our worst ever start to a league campaign, but I'm not going to start on the team for the following reasons.
Paul Lambert's appointment in the summer not only excited and captured the imaginations of Villa fans, but it also united us as the past couple of seasons had seen a division in either pro- or anti-Gerard Houllier/Alex Mcleish supporters respectively. So to have unity amongst the Villa fans has been a breath of fresh air to say the least.
After Lambert had come in, then came a new sense of optimism – here we had a young, dynamic, no nonsense manager with a fantastic playing pedigree. Add into that he had worked wonders with Norwich & he quickly started to put his own stamp on things by bringing in new faces. In fact some felt he brought in so many new faces, that they even thought that a top six finish was achievable.
I was not one of them. Not because I do not believe in Paul Lambert – on the contrary, I think he is perfect for our club – but I see the bigger picture. After all, many of the players coming in were relatively unknowns and none of them had Premier League experience – they would need time to grow and gel as a unit if we were to be successful.
As well as Lambert's capture, Michael Henke was bought in to head the scouting operation, showing a clear sign that Lambert saw Aston Villa as a project to work on over the next few years rather than a 'throw money at it' quick fix mentality.
It all started well…
After a good pre-season seeing us playing attractive, passing football, the away fixture to West Ham on the opening day of the season couldn't come soon enough. It was, as we all know, a massive anti-climax. A home loss against Everton followed seven days later which added to our despair.
Since then our season, and form, has been up and down. Surrendering a 1-0 lead away from home to lose 4-1 to newly promoted Southampton, beating Manchester City in their own back yard in the league cup, the drab 1-1 with Norwich City, and a hard fought 1-0 victory away from home at Sunderland all being prime examples of this.
Our unpredictable form has led to some pundits, with ridiculous hair styles, touting us as relegation candidates. I don't think we are, but I can understand why some would think that – like I said, our form has been erratic to say the least. We looked phenomenal against Swansea and poor versus Southampton. Then we had Manchester United on the back foot before seemingly hitting the self-destruct button.
Our issue is we have been a Jekyll and Hyde team but, over the past few games, I have seen a few things that have given me confidence that we are improving and heading in the right direction.
Our last five games have seen us pick up 7 points from a possible 15. It isn't a great haul in numeric terms, but when you consider that three of those games were against three of the best sides in the country, and that the other two games were both wins against teams that are around us in the table, it doesn't read too badly for me.
Nobody expected us to get anything from the United, City, or Arsenal games so to have had United on the run for an hour, and also to have earned a hard fought point against Arsenal must be considered a better outcome than most expected? Isn't that enough to be feeling more positive than before?
We have the potential, the next step is fulfilling it
We have shown that we can dig in and fight when needed, highlighted in the Sunderland game, there we had every single player putting a massive shift in & some cavalier, die-hard defending kept the opposition at bay despite them throwing everything but the kitchen sink at us.
We have shown against Reading that even though we didn't play well, we kept on going, didn't let our heads drop, and ground out a result which in fairness could have gone either way. Staying up means winning these type of games, and we won. We have a winnable game against Stoke at home and, if the right Villa team turn up, we may be able to steal something from Chelsea too – there is no reason why we can't go to Stamford bridge and get a win or at least a draw as we have done it before.
We are improving, slowly but surely we are getting there. We have to take into consideration that we are only 14 games into not only a new manager's time at the club, but also a new squad's – a group who are still growing together but who are still learning.
The fact that we have so many young players in our team has been embraced by many, myself included, but it has become apparent that we need some older heads in the squad, the type of players who have experience and could have got the lads to keep it at 2-0 for longer against United. Personally I think we need some experienced players to join in January, and I fully expect Paul Lambert to address this.
What puzzles me is that many seem to think that Randy Lerner will not back Lambert financially in the next window. I don't think this will be the case, Lerner has proved before that he is willing to spend to keep us safe – the Darren Bent and Jean II Makoun transfers and the Kyle Walker loan are testament to this.
The way I see it, Randy Lerner will be more than aware that the money Premiership clubs receive via TV rights is set to substantially increase, to the tune of around an additional £20/40 million per club each season. This deal would see an increase the money clubs receive from £50million to around £75-90million per club.
Let's not forget, Lerner is a businessman. Businessmen like to make money and so he will see additional money on offer for TV deals next season. He will know that if the worst was to happen, and Villa proved the pundits right in their predictions, he would be missing out on a lot of money next season. Therefore, I fully expect Mr Lerner to play the odds and realise that giving Lambert money to ensure our Premiership status will be seen as a sound short-term investment as he will see a return on it sooner rather than later.
We'll be OK in the end, we just need to keep pushing
Taking all these factors into account such as the gradual improvement in football, the massive improvement in the work ethic the team has, the unity amongst the fans and a team waiting to really click, I believe that things are really on the up for our club.
I am expecting some new, experienced, exciting faces to come into the team in January which will give the team a healthy balance of flair, youth and experience. After that, I fully expect us to improve as the season goes on and to really start to gel sooner rather than later.
I have said this all along, give me Premiership safety by late March, early April and I will consider that a success. This in turn will give us a stable platform to build on next season where I would hope to see further improvement.
The Aston Villa project is one that will take time, and I believe that Paul Lambert is the man to take us forward. He is building a legacy at our great club and we are on the up, even if it is slowly. What we have to remember is that this is a marathon & not a sprint.
Are things set to turn around for Aston Villa? In my opinion, they are.