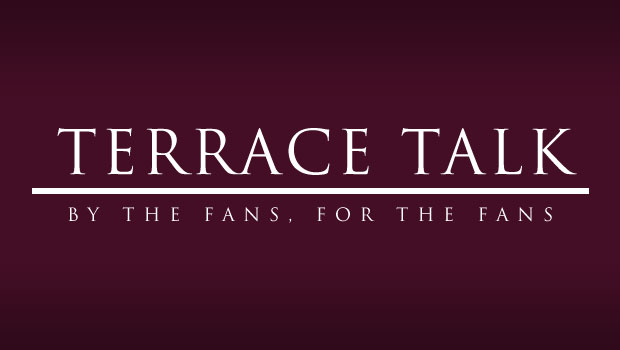 Today I turn a quarter of a century old, and you know you're getting on a bit when all you really want for your birthday isn't a direct gift—rather, just three points from the club that you love dearly. Particularly as last night's game was so important. (Ed: In case you've been hiding under a rock, 1-0 Villa.)
Due to deadlines and things, this article was written and submitted prior to last night's match, which is always difficult for me as a writer because most of the discussion will be about our performance vs. Reading, and rightly so. Last night was a six-pointer—as is our trip to Loftus Road this weekend. Villa – QPR always has had a little extra spice for me seeing my father is a lifelong Ranger's fan. He's adamant that things will start to turn for them now that, and I quote, "Harry 'The Messiah' Reknapp" is at the helm. They, too, had a huge game at the Stadium of Light yesterday evening (Ed: 0-0). It's weeks like this that shall make or break our season.
The weekend game was looked upon as a bit of a snore-fest in the eye of the neutral, however, despite it being a match with very few chances I was actually surprisingly captivated by it all. Villa kept Arsenal's key man Santi Cazorla under wraps whilst it just didn't click for any of their forward-thinking players. All in all it was a very solid point for Villa, and a match that should have seen us kick on last night (I just pray to God that we did!).
There was yet more speculation surrounding Darren Bent last week as Lambert axed him for the weekend game even though he was fully fit. QPR are supposedly interested whilst Liverpool may make a cheeky bid to take the England man on loan—paper talk, blah blah.
As much as I support and back Paul Lambert there just has to be something going on behind the scenes that has yet to come out into the open. I certainly wouldn't have chosen to start Bent against Arsenal last Saturday but there is absolutely no way a man who netted just 10 goals in 83 appearances for Chesterfield gets the nod to warm the bench ahead of an international player and proven goalscorer. Mark my words : Bent will no longer be an Aston Villa player come the 1st of February, 2013. The relationship between player and manager is surely beyond repair; if DB was to come back into the fold and bang the goals in for the famous claret 'n blue once again then it'd be the greatest comeback since Harold Bishop's stunning Erinsborough reappearance way back in 1996.
Following last night's match, we must now be looking at 4-6 points in our next two fixtures (QPR away & Stoke home) before our much-anticipated League Cup quarter-final tie at Norwich. As I've said before, I know many of you Lifers aren't in favour of setting targets, but if we look ahead a little further post-Norwich, we then face another horrid trio of fixtures against Liverpool, Chelsea, and Spurs before rounding off 2012 at home to Roberto Martinez' Wigan. We live in hope that by the turn of the year our situation looks a little less precarious than it does at present.
Harry Redknapp will have his troops raring to go this weekend in his first home game since taking charge. It's going to be a tough ask for the Villa but I'm remaining upbeat and predicting a tight game with a few goals: 2-1 Villa.