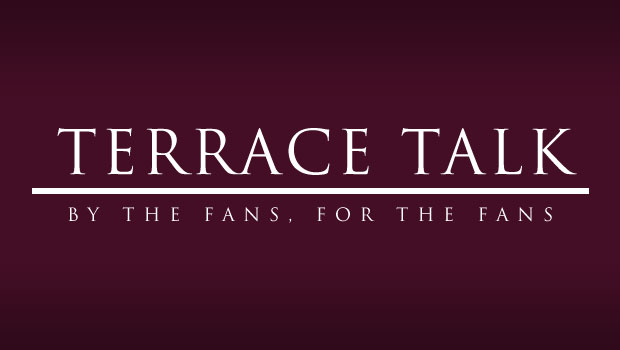 It's lucky that I'm a writer whose articles appear smack bang in the middle of the week because I've literally only just been able to digest the events of Saturday evening and put them into sane wording that you'll all understand. Prior to scripting this piece my main worry was where do I start?
As many of you Lifers have come to learn (or should I say cope with), I am one of those people who can't seem to help but have a pessimistic outlook on pretty much anything and everything, and that's as a Villa fan. I reckon I'd be suicidal if I was a supporter of a club like Pompey.
Last Saturday we were 2-0 up with little over half an hour to go at home to none other than 12-time Premier League champions Manchester United, and yet, believe it or not, I whispered to my mate, "We're still gonna get beat. Just you watch." I've learnt to live life preparing for the worst—that way you can never be disappointed. This attitude seems to get me by in life, and although I'm content living by this sentiment, it certainly isn't an outlook that I'd wish my football club to take. More specifically, the players that wear that famous claret-and-blue shirt each and every week.
As ever, Matt's article on Monday was exceptionally well written (please don't let that go to your head Mr. Turvey!); "Are Aston Villa's Problems Physically Or Mentally Based?" Villa do have this Jekyll and Hyde thing down to a tee; strong first-half showings followed by abysmal second-half displays. On the flip side, against United it's almost what we've all come to expect: the Reds rolling through B6 as if they own the gaff. They almost certainly consider Villa Park a holiday home.
You wouldn't usually see me picking out too many positives from a defeat but last weekend there were many. Stephen Ireland looked somewhere close to his best, Weimann seems to be coming of age, and Benteke can continue to wreak havoc. As you read this, Chris Smalling is likely to have only just regained feeling in both his arms and his lower back. Embarrassing.
On the subject of embarrassing I'd now like to turn my attention to the Villa defence. Our frailties both from wide defensive positions and poor marking (particularly by our fullbacks) at set-pieces are still there for all to see and exploit. Matthew Lowton and said left back—Joe Bennett/Eric Lichaj/Enda Stevens—may as well take to the field with "help yourself" tattooed on their foreheads. I'm not in any way, shape, or form trying to crush them when I say that, but with us still being in single figures we can't afford many more of these lapses.
If we can maintain the hard work and pure graft that is often displayed in the first half for a FULL 90 minutes and cut out these silly defensive lapses then Villa can be a force sooner rather than later.
Current champions City are next up on the fixture list and although it's going to be much different to when we pulled off a shock win a couple of months back in the Capital One Cup, hopefully last week's offensive performance will keep the upbeat impetus. I shall be one very happy young man if we manage to take anything away from The Etihad. My prediction, 2-0 Citeh.