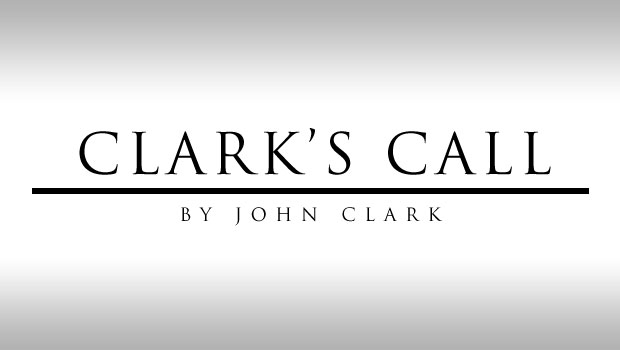 If you're one of the Villa faithful who think Paul Lambert should be sacked, you might want to stop reading now because I'm only going to insult you (the rest of you can nip out for well-deserved pint or three): It's a stupid idea. Bordering on the moronic, actually.
Since I've not been dignifying any "Lambert Out" rubbish myself, perhaps someone can tell me who it is, exactly, that's supposed to come in and take over with all the players Lambert's just bought and do better? Are Sunderland about to sack O'Neill? How does starting over again help us? What exactly are we going to do differently? Is Lambert naive? Are the players not playing for him? Pish and posh.
This team is full of young, intelligent, industrious players, led by one of Britain's smartest and most progressive young managers. He signed Christian Benteke and Ron Vlaar for the same money we spent on Stewart Downing, for crying out loud. He sat Darrent Bent. He put Given out to pasture and Guzan between the pipes. Saw off Warnock, Collins, and Hutton. That's like 11-dimensional chess.
No, there's not been an avalanche of points as result. But for all the whinging we've had to endure about dire football, negative tactics, not playing the youth, disrespectful Frenchmen, 4-5-1, no, 4-4-2, no, whatever the manager didn't do last time…
It's doing my head in.
Please Remember, If You Will
This is just me paraphrasing an earlier article (B6toBrasil, I'm now reminded it was):
You wanted youth? You got it.
You wanted Villa to scout the continent for skillful bargains? You got it.
You wanted Villa playing positive, attacking football? You got it.
You wanted Villa playing an (attractive) passing and possession-oriented game? You got it.
You wanted an end to high-priced, overpaid mediocre British EPL players? You got it.
You wanted a hard-working team? You got it.
You wanted a progressive, heralded, up-and-coming manager the players would play for? You got it.
What you're seeing on the pitch so far this season is what all of that looks like when it happens overnight. Which is also what virtually everyone wanted. Remember the Kevin MacDonald groundswell? I shudder to think.
At pretty much any point over the last two years a lot of supporters, or the majority, could be heard saying something like, "We're going down, blow it up, play the kids, promote the tea lady, neuter your pets, we've nothing to lose!"
Yet we're still here. I know, I know: "We're going down, blow it up…" But you can only neuter your pets once. Maybe we play the pets and neuter the…never mind.
Lambert's Limes are most certainly a work in progress. And they are progressing. There will be ups. There will be downs. There will be games like United at the weekend, with big ups and bigger downs—all in the same 90.
But it will be an exciting team—a skillful, hard-working and responsible team. You will be entertained. You will feel good about them being Villa. You will feel like singing. You might even feel like going to a match again.
Villa will not go down. Villa are only going up with Lambert at the helm.
One Stop Further On The Way-Back Machine
Here was the deal heading into last summer for those with more serious memory issues:
Villa had no depth.
Villa had no character.
Villa had no leaders.
Villa had no identity.
Villa had no established difference makers.
Villa had only one or three players that any quality team would've wanted.
Villa had more overpriced, aging players sucking up disproportionate wages.
And Villa had just survived a season of hatred, recriminations, and self-loathing following on the heels of a season of Gallic misunderstandings, frozen-out players, and drunken mutiny.
So. Big Eck was cut loose, and Paul Lambert was brought in. He gave everyone a chance and a fair crack. He started making decisions. And Randy Lerner backed him.
How? While Lambert still had all of last season's back four, plus Lichaj, Stevens, Herd, Baker and Delph, he signed Lowton, Bennett, and Vlaar and started them all. Collins found a way out. Warnock found a loan. Hutton…well. But the new players were signed while we still had players earning as much or more on the books that Lerner could easily have insisted Lambert play.
Shay Given? Guzan was given another deal, another look, and then, rightfully, the starting job.
Darren Bent? From captain to substitute to mysteriously injured. Yet here was our club-record signing on the books and Belgian international Christian Benteke is brought in.
Lerner has put his faith in Lambert. Lambert is rebuilding the side on the fly. They're good players—young, smart, skillful, accountable, and responsible. They'll only get better as a team. They've been getting better all along. All we've needed to do is put a couple more in the net. Changing things now is nothing but panic. We asked for exactly what we've got. And despite ourselves, we're going to end up happy. If we just show a bit of nerve.
Actually, we don't have to show any nerve, because Lerner will. Lambert's not going anywhere.
When Villa do stay up, and people start taking notice as we kick on, while we start inevitably worrying about which big club is coming in for Lambert, Vlaar, Benteke, and whoever else, there'll be a lot of fans who were calling for Lambert's head this week saying, "I knew he'd come good. Always the right man for the job."
Those who are calling for his head, and you know who you are, please. Please. Stop being so….fickle. You might have people laughing at us.
Right. Forget the beer. I'm off for a bottle of vodka. Actually, I'm going to finish the one I've started, first.