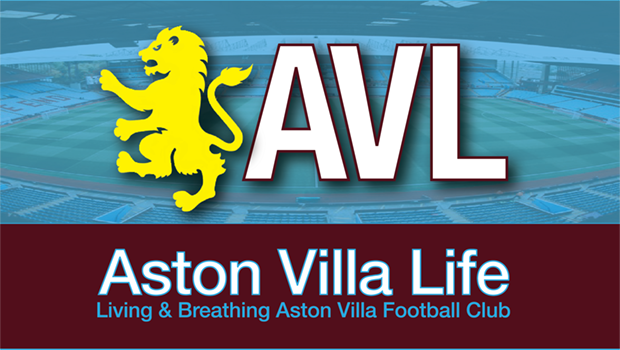 I'll have to admit that I have been finding it hard recently being an Aston Villa fans, and this is speaking as someone who has been, and always will be, a hardcore supporter.
I have often found the thought of going to watch that poor excuse for football a real frightening prospect, and that is pretty unusualy for me. I am usually counting the days till I visit B6, and by the time it gets to this part of the week, I start getting the match days butterflies.
However, today something has changed. The feeling of butterflies has gone, and I've come to the stark realisation that my love for the game, and even for my club could be dying.
It's an awful feeling. I hate it. I hate that people who haven't been here for five minutes in the grand scheme of things have turned our club upside down, knowing they don't have the same history of loving the club like we do. This isn't a pastime for those of us who live and breathe the club – it's our lives, it's our religion.
Instead, we've been forced to watch this "football", these half-soaked performances, the fact the management seem to disregard everything that we want. Instead, we're forced to listen to, read, watch and expect the media circus that surrounds us, and it could be finally taking an effect on me. After all, despite my hardcore support of the club through thick and thin there is only so much any person can take of something they do not agree with, and I sure as hell don't agree with the current situation.
I'll be really honest with you now – I've had a bit of a panic, and given that this once proud club is a massive part of life, what am I going to do if not attend matches anymore?
After having a good long hard think about it, I am going to roll up my sleeves and see the season out. At the moment, with things being as bad as they are, I have little choice on what happens, so I am just going to get right behind my club and provide the team with all the support I have left.
I will sing mysong about Alex, largely because it will be funny more than anything, but other than that I am going to grit my teeth and support the club for what is left of the season. I'm not going to lie and suggest all is rosy, and that I am delighted to watch the football I'm being served up, but I'm going to make the most of it – it is all I have left to do as an option.
You see while we all want change, change at the minute would be rather pointless, perhaps even damaging. In fact the only benefit change would have at present would be to rescue some season ticket sales, and maybe get a bit of good PR for the board, but given they seem to be oblivious to even that, then I doubt anything is going to happen.
Come the end of the season, I will look at my potential investment into the club in terms of a season ticket and the money I spend on shirts, food, and transport, and I'll evaluate if it is worth the expenditure. In that sense I, like many other fans, will sit back and see if our investment is worth it, much like I imagine Randy Lerner will be doing come the end of the season.
Until I have to pay out again, all we can do is support the team. Our season ticket monies from this year may well feel wasted, and playing Fulham is going to be tough – make no doubt about it. I imagine the atmosphere is going to be white hot, much like it is when we are playing Birmingham, which is kind of ironic in a funny sort of way considering Alex McLeish's ties to them, and the short time since we laughed at how his poor management got our dear neighbours relegated at the end of the season. Relegated for the second time in three years too. Good job there Alex.
My biggest fear is that the weekend might bring the creation of a worst period of the history of our club. Why? If we don't win this Saturday, the stats will remember this period as our worst period without a win ever. That's right – since a time when the footballers wore baggy shorts and had beards (and not like Olof Mellberg).
As one of those who always looks for a positive in life, it is pretty saddening to think that I'm questioning things, but all I can ask is for us all to try to keep the faith, despite it being such a rough ride, and hope we can get through this nightmare with our Premier League status intact.
No matter what we are, and no matter what some of the people associated with the club have done to our proud team, we will always be Aston Villa through and through, and our love will never die.