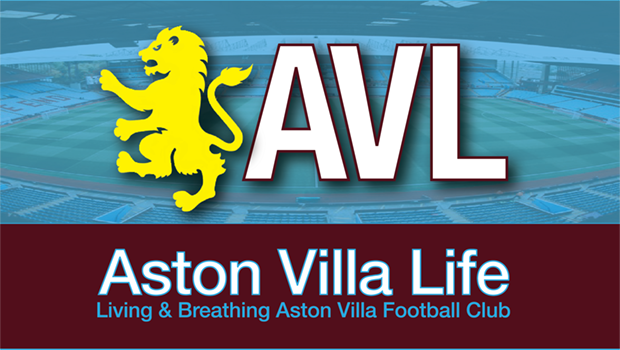 Ahhh sweet irony – I was penning this article last week and in a moment's serendipity Gabby gets a goal – fate, why do you mock me so?  However I must have the courage of my convictions and post, knowing that for me at least, we still have a question to answer regard Gabby Agbonlahor's future. For me the answer is easy – sell him.  But before you form an unruly mob and gather, shouting 'string him up by the balls', while burning down my house, at least do me the service of listening to the case for cashing in on our increasingly frustrating forward.
Let me start by acknowledging the problem.  It' this: I have been having this recurring thought (daily for the past few years) that Gabby Agbonlahor is not good enough to be an Aston Villa player and henceforth should be moved on in the summer window.  I wish I was wrong, that he will improve and prove me wrong but I realise he won't, and I know this because he's not able to.  The official club website proudly declares 'Gabby Agbonlahor is one of Villa's star strikers – mixing scorching pace, terrific awareness and a deadly eye for goal'.  Really? Awareness and an eye for goal?  I couldn't disagree more. 
Okay, so I'll give them the scorching pace – he sure is quick but when he sets off I just get flashbacks of a certain Oscar-winning movie featuring the line 'Run Forrest, Run', as the rather simple Forest does exactly as told and single-mindedly runs.  Gabby rather reminds me of Forrest somewhat – he doesn't really have a great footballing brain, he doesn't strike me a clever player (on or off the pitch); he's just been developed and programmed to run and all the running in the world will only get you so far. 
Much Ado About Nothing
I have had serious reservations about Gabby's 'footballing' ability since he burst into our team,  but he was young then and could possibly learn. However he is now 25 now and he still hasn't learned.  Gabby should have learned the basics in his formative years, but he hasn't. I just fear that he was chosen to terrify defenders with raw pace and necessary skills were overlooked – a product of the environment of youth development not only at this club but in this country generally.
At times, in most games I've watched, he's wandered around in what Dr. Brian Cox might call 'magnificent isolation' his face contorted in anxiety and frustration as another ball is over-run or another pass bounces off his knee/shin and is not taken under control. Maybe that's part of the problem, i.e. the lad is frustrated because he can't do it. He possibly needs to relax a little more but there just seems a tension when he plays, like he's trying too hard (no bad thing at times) to do things that should really come quite natural. Most games I watch, he is either unsure of what it is he's meant to be doing out there or not able to do what he's being asked.
Goal Threat?
When was the last time Gabby was clean through 1 on 1 when you actually honestly thought 'we're in here – he's gonna score'? Don't worry, I'll wait.  Unlike a very similar player in Peter Odemwingie (who we could target as a replacement), he is a striker who has not learned the act of scoring regularly and this I feel is insurmountable at this stage of his career.  I appreciate that injury and off-field distractions have played a huge part in a low goal return this year (he scored more year on year for the 3 season's previous – I'm aware) but I feel it would be remiss to simply blame his form on this alone.
I accept all forwards are different – some are box predators, some are speed merchants like Gabby, and some offer great aerial threat. I do appreciate he job he does for us in worrying defences with his pace, forcing them to defend a little deeper incase he bursts in behind. I appreciate all the running he does, whether it be pressing and closing down opposition or tracking back, and I do also appreciate that's he's a local lad and we all love a 'local lad does well story' but sometimes being fast and local shouldn't be enough.
Under Houllier, Gabby has been tried in a few positions but nothing seems to stick; as part of a 2 man attack where I don't think he compliments Bent very well; out on the wing (a la Podolski for Germany) but again to no avail. Unlike Podolski, Gabby does not have a great shot, and does not have the awareness to free team-mates.  I think his best form is reserved for playing as a lone striker but we have Bent for that or Heskey, and before you start the reason I would keep Heskey over Gabby is simple – market value. 
Summer Window
I appreciate this summer we will be very busy, players out of contract, players not wanted by the manager and losing better players to bigger teams, so I see a rebuilding job – a complete overhaul.  So who would want a forward who doesn't score often for about £5-7m this summer? How about Newcastle?  With Carroll's transfer money to spend they will be desperate to sign a few strikers, and what's that they say about a fool and his money?  Failing that but keeping in the Northeast, Sunderland need strikers also with Bent gone and Welbeck returning to Manchester's Reds. To that end, he is sure to have suitors.
I just feel that we should sell now while we can get a price. Another season like this chalks another £2m off any price tag. He's been a great servant (our longest serving player no less), and I have no doubt he has Villa in his heart, but for me it is time to make a decision and under Houllier I cannot see a place for Gabby.  He doesn't fit with our manager's plan going forward, at least I don't believe he does, and so given the unforgiving nature of football so for me, it would be the dreaded 'we don't know how we'd cope without you, but from next season on, we're gonna try'.