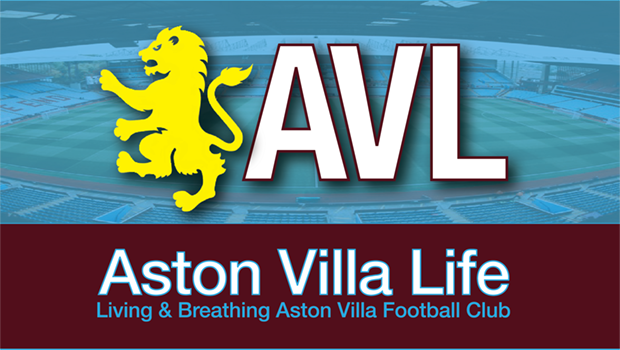 You always had to expect Wigan to put up a fight. With Warren Joyce out during the week and Graham Barrow in, the team could not have retained any doubt that League 1 is beckoning, but they also knew they still had a chance to do something about it.
And indeed, Wigan had the better of a ragged first half. However, as is so often the case, when you're getting the better of the game and don't score you usually come to regret it.
The Good
Another win, obviously, making four in five. Villa overcame a poor first half where they were sloppy in possession and created better chances for Wigan than themselves. But swapping James Bree and Gary Gardner for Scott Hogan and Henri Lansbury on 60 minutes seemed to jumpstart the side, and it was good to see Bruce not waiting too long to try and change the game. One wonders what he had to say during the break, but clearly changes were very much on his mind, and 15 minutes was enough for him to make them.
Just as important in the long run, Scott Hogan finally got off the mark. Villa have obviously been far too reliant on Jonathon Kodjia, and Hogan scoring for the first time in claret and blue is a welcome development. Another deft Adomah assist set the ball up nicely for him, and he took the header nicely.
James Chester popping up with another goal to break the deadlock on 73 minutes was another a positive, with Hourihane assisting. You always need different players chipping in along the way, and the captain keeps showing his worth at both ends of the pitch. Sam Johnstone did what was asked of him and kept another clean sheet, making a couple of good saves.
Villa didn't stop looking for a winner, finally created chances and took them. It was always going to be a tough game given Wigan's plight, and Villa found a way to start poorly but stay in the match, and then find a way through. These are the kinds of games you have to win, and you often have to win them in exactly the way Villa did.
In short, it simply seemed that while it wasn't always on display, Villa did actually have more quality and it proved out in the end. And the away support was fantastic, as usual.
The Bad
Another one-half performance. Granted, Wigan were desperate for a result and playing at home, so you figured it wasn't going to be a stroll. But we've yet to see a strong 90 minutes from the side. Villa were outshot 15-8, and 6-3 for those on target. But netting two of those three chances was the difference.
Villa, not surprisingly, also trailed in time of possession, 44% to 56%. You could say that Villa are never going to focus on time of possession, at least in the near term, and I'm much more interested in goals than keep-ball.
However, I'm less impressed by squandered possession and gifting teams chances. We got away with a couple on Saturday, and like anyone, we really have to make opponents earn their chances. One of the keys down the stretch is to become a well-drilled side, and that wasn't in evidence in the opening 45.
Truth be told, this is a funny phase Villa are going through. I've used the phrase "work in progress" so many times to describe Villa over the years that perhaps it's lost all meaning. But as Bruce acknowledges, Villa still have a long way to go, and they're very much a work in progress.
The Ugly
Wondering what might have been "if we'd had a poor January instead of a horrible one." The weather wasn't very pleasant, either.
Final Verdict
Villa continue to find their feet and ways to win. As everyone will say, winning is a habit, and Villa just might just be starting to pick it up. However, the bulk of the current good run has come against teams we should be beating, with only Sheffield being a decent test. Win we have, though, and however it's looked, seeing a 2-0 scoreline dominating recent results is encouraging. We're still waiting for a solid 90 minutes, never mind a truly comprehensive performance, but to be fair, Bruce and the side have put together two good stretches of results on either side of the post-Boxing Day collapse. And results are results.
With Wednesday going down again on Saturday, Villa are 11 points off sixth. With 24 points still to be won, Villa could yet sneak a chance to go up. Naturally, a lot of other results would have to go our way, too. But stranger things have happened. Villa will have to earn any miracle, with the remaining eight games split evenly between teams above and below us.
One really has to ask, though, whether the squad in its current incarnation wouldn't perhaps be better off with another season to get it all right before stepping back up to the big stage. Maybe the remaining eight games and the summer would be enough to see Villa stay up. And there's no guarantee Villa will capitalize on their second run at it.
But it's fairly safe to assume all the right things won't happen, rendering it irrelevant, which means for now, the main thing is to have players come back healthy from the international break so Villa can keep working on that winning habit and get themselves right mentally for what has to be a promotion-or-bust campaign next season.
A win against Norwich, however, just might set up an interesting finish to this season.