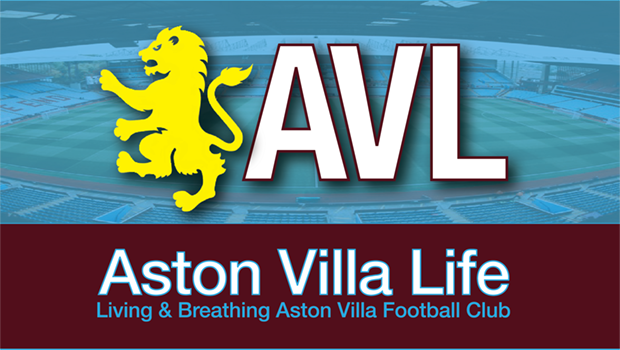 Circumstance is one of many factors how a result should be received. A point at St. Mary's would typically be greeted with a wry smile and a post-match write up featuring many a positive spin.
Unfortunately given our rock bottom position and no win since the opening day it was met, by myself, with more of a shrug of the shoulders especially seeing as we had taken the lead in this one. Further grace due should we have beaten Watford at home the week previous in what I wrongly perceived as a winnable game.
We took the lead just before the interval through Joleon Lescott. A far post tap in from a poorly taken corner which somehow found a path through a number of players before landing at the feet of the onrushing Villa centre-half. The goal coming totally against the run of play what with Southampton wasting several first half opportunities.
Travelling back from Southampton I turned on the car radio to hear Remi Garde praising the lads for their fight; which made seeing a replay of the 73rd minute equaliser that bit tougher to swallow as Oriol Romeu outmuscled and outfought Carlos Sanchez to swoop home low past Guzan from a James Ward-Prowse corner.
From that moment on it was obvious that we were content with the draw. Sitting in and dropping deeper whilst showing minimal intent in terms of going forward.
Eyebrows were raised in the second half as Ashley Westwood came on and played what appeared to be left midfield. I'm not adverse to a new manager feeling his way in and trying out a few different things but this was just a little too kinky for my liking.
Before being replaced by the former Crewe man in the 75th minute Gestede had been playing pretty much as a lone man, reliant upon Ayew and Sinclair shuffling up the pitch to support. Ayew's work rate was second-to-none, up and down that left side, chasing from the front and yet still fulfilling his defensive duties admirably.
The problem that I have with Gestede playing as a lone man is that it's all a bit static. He's not the type of player to run down defenders, you can't play those cute little balls between the centre halves or down into the channels because he simply just won't get to them and so you rely on just chucking balls into him at chest/head height and yet, as I've pointed out so many times before, he still seems to lose so many of those battles and that's with him being our biggest unit and greatest physical threat. I guarantee that he won't score the goals to keep us up.
Due to his sheer desire Ayew has been our best hope to nick a goal this term, so some might say he's wasted on the left flank, but that's not the case when you consider just how much he tracks back and so for me there's a void to fill up front more so than anywhere else the pitch. That void may be best filled by playing Adama Traore through the middle as a lone striker or even be fitted in alongside Gestede.
What single-handedly scares any defender most? Pace. And that's something Adama has in his locker to the extreme.
I understand Garde's reluctance to play him from the off as a winger because he wants to build on a nitty-gritty solid foundation and the 19 year old Barca graduate is single-tracked in terms of forward thinking. He doesn't often involve others. He just likes to run. I think that playing him up top where he can simply just run through the middle and down the channels and be somewhat greedy in front of goal might be best suited not only for him, especially in our predicament, but also add something that we're missing – a genuine attacking threat. It's best to try something like this sooner rather than later otherwise I fear it's just a case of wilting like a shaded flower. White flags at the ready.
And that's why I found it difficult to clap the players from the pitch on Saturday. Given the position that we are in we just have to throw caution to the wind and once the equaliser comes we must have the mindset of 'right lads we have 20 minutes to find a winner' rather than 'let's hold on to what we've got.' The occasional point will not keep us in the division. The longer we drag our heels the shorter time frame it will leave in terms of getting ourselves out of this hole.
History is already against us and so I fail to see what we can lose by simply just going for it. Granted we might leak some goals but I'd much rather go down saying that we gave it a good go rather than keeping it tight and still not gaining anywhere near the requisite points in order to stay up.
Maybe that change in attitude may come on Sunday when we host Arsenal.
Up The Villa!