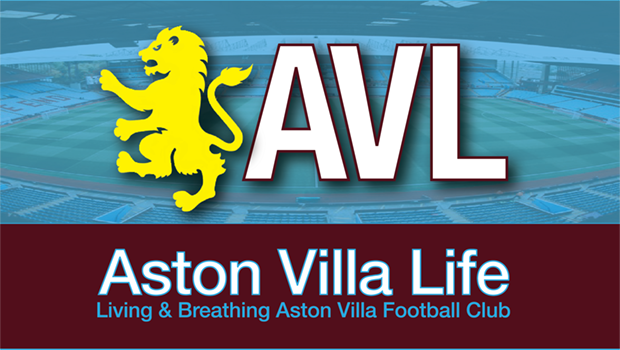 And here I was sprawled across my bed writing this article just before the North East derby on Sunday lunchtime when that famous continuous yellow strip popped up at the bottom of my TV, 'Sherwood leaves Aston Villa.' This article has just taken a dramatic turn.
After just 250 days at the helm the former Spurs manager was sacked having overseen a 33% reduction on his win ratio at Villa to that of his time at the North London outfit. With just four points from our opening 10 games and a run of six Premier League defeats on the bounce enough was enough.
Of course as supporters we all know that our problems stem much more rooted than that of just the manager but in a results run business it's those that are on the front-line that pay with their jobs. In many respects you could say that Sherwood along with Paul Lambert, sacked earlier this year, were victims of circumstance. Managing a club under the ownership of someone that wants out and has chosen to surround himself with commercially sound folk rather than that of the true footballing persuasion means that whoever does come in will have to work under considerable restraints. And as supporters we need to be realistic as to what to expect whilst Lerner and his money-men are running the club.
Given what this latest manager will come into I can look no further than David Moyes. Although there is an unwavering negative stigma attached to the Glaswegian from his short spell at United so much so that he has had to go abroad to try and rebuild his career, it's his profound Everton days when working under a notoriously financially prude chairman in Bill Kenwright that we ought to merit him on.
In 11 full seasons at Goodison Park Moyes had a net spend of just £17 million. Quite remarkable when you pit that against their final finishing positions in his tenure. 4th in 2004/05 and from 2006/07 onwards Moyes' Everton finished between 5th and 8th seven times before his ill-fated switch to Manchester. What I would give to see the Villa emulating those dizzy heights.
When peering over his transfer dealings I find myself in genuine awe. For a combined £43m here's a Moyes XI that would challenge the higher reaches of any Premier League season:- Tim Howard, John Stones, Phil Jagielka, Seamus Coleman, Leighton Baines, Mikel Arteta, Steven Pienaar, Kevin Mirallas, Steven Naismith, Marouane Fellaini, Tim Cahill. The two Belgians in that line-up is where half of that spend went. He even got the best out of mediocrity, the likes of Tony Hibbert, Phil Neville and Nikica Jelavic. A decent man-manager with experience of manging in this league and that is capable of getting his players up for it no matter their (in)capabilities is something that a bottom of the table Villa are crying out for.
Instead it would appear – as I write this – that Villa are in "advanced talks" with former Olympique Lyonnais manager Remi Garde. Some might say that this potential appointment falls in line with our 'French Revolution' summer spending and what with many younger players to work with and progress; this is something he did at Lyon with reasonable success. Personally I am not an advocate of seeing an inexperienced foreign manager coming in but should he be appointed then he will, of course, receive my unequivocal support.
The main reason I can give as to why I don't support this conceivable next step is quite simple. I feel a hardened manager with Premier League experience no matter his playing staff stands a better chance of setting us up the correct way and give us the best shot at survival. You're bringing in a manager for completely the wrong reasons if you think that being able to work with a few young lads from the French league is the way forward. There's more to this club than prospectively appeasing a handful of players. A fear of the unknown also plays a part.
In what would turn out to be Sherwood's last game in charge against Swansea on Saturday, we saw the same things that really has epitomised our season thus far.
For a change Brad Guzan had a relatively quiet game. He made a very sharp stop from Andre Ayew moments before we went 1-0 up, but again and this isn't for the first time, I must question his positioning when up against free-kicks within striking range.
Guzan is not the only keeper that applies the logic that by placing the wall far enough across to cover half of your goal it allows him to stand beside the opposite post and cover the other half all by himself. My partner will pay testament that I said prior to Gylfi Sigurdsson striking the ball over the wall that this is a constant worry of mine. Are the goalkeepers union not aware that footballs can be curled, dip and move all over the place? It was a great strike but I wouldn't go as far to say that it was unstoppable and right up in the postage stamp if a goalkeeper takes up a reasonably central position.
Goal scoring. I sense that this will be our single biggest worry all season. Early in the second half there were two pieces of play that really sums us up in front of goal. Gabby Agbonlahor when in on goal has always been hesitant to say the very least. If Gabby could finish he'd have bagged two or three times the amount of goals he has in a claret and blue shirt. Then there was the Bacuna piece of play where from the right where he stampedes into the box and drills a scrumptious ball across goal, in fact he couldn't have put it into a better area and there was just nobody gambling on it. Rudy Gestede only has one thing in his locker and that's heading the ball when fired in at height. He goes missing otherwise.
Then there's the thing that surprises me most when you take into the account the experience that we have and that's our sloppiness at the back. Between our four at the back they've played a total of over 800 Premier League matches. I'm no Opta but I'd hazard a guess that this is one of the most experienced top flight defences and yet time and time again we're making silly mistakes at the back and conceding avoidable goals. The ease at which Andre Ayew coasted unchallenged inside of our six yard box is inexcusable.
And finally something we don't need to worry about anymore – Sherwood's in-game management. It was obvious from where I was sat in L7 that Richardson was struggling to get anywhere near their substitute Modou Barrow. It was like a re-run of the Matt Phillips show last season. Clearly when it's late in the game, when the legs are growing a little bit tired, he is our weak link. Send on Jordan Amavi or perhaps just start him from offset.
The one positive that we can take from the game is the performance of Jordan Ayew. It looked as though he had a point to prove and not only did he find the back of the net but on the ball he looked a class above. Hopefully that continues.
On Wednesday night stand in boss K-Mac along with our dejected troops will make the long trip to St. Mary's for a Capital One Cup tie – a shock win and we'll suddenly find ourselves in the last eight of a cup competition which no matter where you are sat in the league is always an exciting prospect. A confidence building victory going into Monday night at Spurs would be well received by the 3,000 travelling fans.
Before signing off I would like to thanks Matt for inviting me to speak alongside him to BBC Radio Five Live before the Swans clash – a top advertising ploy for Aston Villa Life!