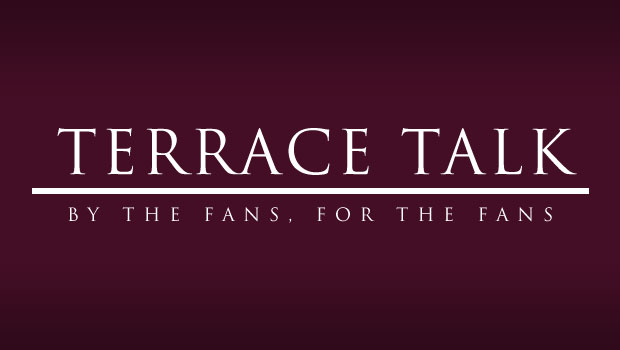 I've not had a good Villa ramble in a while. The problem with this site is that people are too literate. Usually by the time an issue I'd write about comes up, it's been covered, talked out and a general consensus is agreed upon in the time I've written my first paragraph – with the exception of Frem, who, I think we all know by now, sees the world's problems solved by wingers.
What to write about as the season comes toward its (anti) climax leaves one question lingering for me: WHERE HAS ALL THE VILLA PARK FACIAL HAIR GONE?
Just Add Hair
Do we not agree Baker would be twice the defender if he donned a "Mellberg" and started to look like a psycho-viking? Wouldn't Benteke truly be a beast with a pair of savage, untrimmed muttonchops? Teale, Richardson, Melly, Larsen (yes, he had one at times) – we need more beards. Since the disappearance of scruffy facial sprouting, Aston Villa have been on a downward spiral.
The only player bothering to grow one is Bent; and, yet, this is only a half-assed pan scrubber on the bottom of his chin. But that is a fairly specialist subject very few of you will be interested in (ex 606'ers will probably get this, others will look slightly confused.)
Instead, lets talk about something else. The Future? Too unpredictable. The Past? Been done. The need for wingers? I'd only get one reply! Lerner? No. Lambert? No… I'm running out of things quickly…
This Season's Heroes
What about our unsung hero this season? Benteke and Weimann have stolen the headlines. Bent, Zoggy, and Ireland (lest we forget last seasons fans player of the year, presumably for just bothering to turn up) have failed to live up to their reputations and wages. Some will say Bent hasn't had a chance. I would say Weimann and Benteke haven't given him a chance – and deservedly so. Would Bent have showed such industry and team play? We can't say for sure, but we all know the likelihood of him doing it. Guzan, too, has had his share of plaudits, and I am firmly of the belief that, without Guzan, we'd be cut adrift by now at the bottom. Probably a good shout for players player of the year.
Even Lowton has been given media attention being described as a "future England right back." He has a fair way to go before that happens, but he has had a steady first full season in the top flight. However, I do think there has been performances from members of the squad that haven't gone unnoticed but have been unspectacular. The two standout players who I feel deserve far more credit than they will get this season are Westwood and Baker, two boys who have had steep learning curves this season, much to prove and lots to learn but boy do they seem to be talking it all on. Sure, they've made a few mistakes, but so has Benteke. I don't hear many lambasting him for his glaring misses this season, of which he's had a few.
Baker has always looked gangly and awkward next to Clark in the youths and reserves. Clark has gotten much of the praise because he is more talented on the ball, and is able to bring the ball out more effectively. The Pretty stuff always catches the eye, but Baker is maturing, filling out, and now reminds me of a young John Terry – not quick, but will put his body on the line for the team. He will grow to dominate attackers. He's not a natural leader of a defence yet, but is able to follow instruction and do his job no matter what he is tasked to do. I personally think we look far better defensively with Nathan in the team; be that at CB or LB. (Personally, I'd have Clark at LB and Baker CB, given Clark's extra pace and ability on the ball… )
Westwood too has been an effective influence without taking the headlines. Watch him – really watch him. I've seen too many people describe him as a crab, always sideways, industrious without ever doing anything; this is just wrong. You can't make a "killer pass" every time you're on the ball. (Bannan tries this, fails and is battered for it.) What he is a ball mover. If Joe Allen is worth £15m, then Westwood is in a similar price range. Westy's problem is simply inexperience and not having the protection most midfielders of his ilk are afforded in the Prem. As a player who makes himself available, and moves the ball on quickly, you will find no one better in the Villa squad. Even Ireland, who has a tendency, I feel, to dilly-dally on the ball. His awareness and ability to control and move the ball quickly will be vital to this team as we progress. He's not the strong strap holding the watch on the wrist – he's not the diamond encrusted clock face – he's not the attention seeking spinning around arms – he's an unnoticed cog; but, without him, it would stop. Watch him when we have the ball; rarely will you not see him moving and calling for the ball – he is always available. He is young and defensively can get caught out, but he is not a defensive midfielder and to be judged as one isn't fair.
For me, it's a toss up between the two for unsung hero.
Fans' Player – Benteke
Players' Player – Guzan
Young Player – Weimann
Unsung Hero – Westwood.
In other news, I hear Kmac is planning for next season with Swindon, and some of our youngsters could well be going out on loan for experience. A good move for all concerned in my view and would be nice if we can tie up some sort deal with them.
Anyway, it'll be good to hear your thoughts. There have been bright spots in this season, and I think they'll get a damn sight brighter next season if we can stay up and hang on to players.