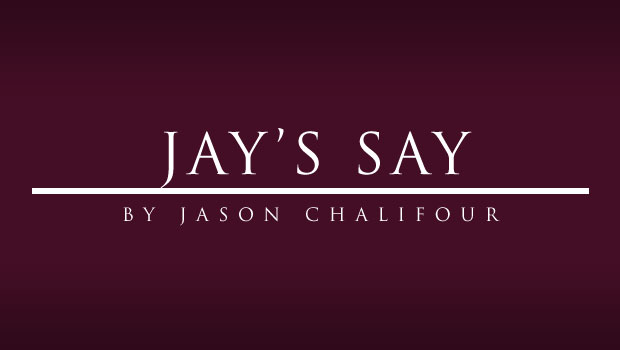 As a writer, this has been a challenging season for me. I try to look at things in an objective manner and leave subjective theories and conjecture to others. There are plenty of other outlets that can deal in cliches and not really say anything. The problem this season is that the objective and the tangible have changed so little. I thoroughly enjoyed Matt's "Talk Tactics" columns. I haven't asked why he hasn't written one in a while, but I suspect that writing about the same tactical failings week after week grew a bit tedious. Volunteering to write a regular, weekly column, I can fully understand if that is the case.
We all have our prejudices. We are all Villa fans. I find that by focusing on the objective, I can control my emotions, which tend to be subjective. Sure, I will show my emotions if I feel a particular column calls for it, but if I am trying to be analytical, I try to take as detached a view as possible.
After the past two games, for reasons I can't articulate or fully justify with evidence, I feel fairly good about the club. The team could easily have picked up a couple of points from two very difficult fixtures.  Looking at the bigger picture, other than that one awful holiday period this team hasn't been THAT bad. They have shipped goals and failed to defend set pieces at times, but more often than not they have been competitive. I am aware that subjectively disregarding a few games that weaken my argument is arbitrary. The way the team has played since their embarrassing cup exits is reminding me of how they played last fall when they were playing their best football of the season.
Fabian Delph is finally playing like the player we signed from Leeds.  He is still only twenty-three years old. With his health issues behind him, Delph is finally developing into a quality Premier League player. Poor tackles and cards may always be part of his game, but his emergence has coincided with the team's improved play. It is unfortunate that he is going to miss the two crucial games coming up. Karim El-Ahmedi has been a disappointment so far. This will likely be his chance to show that he can cope with the pace of Premier League football.
The key man going forward is Ron Vlaar. He needs to be fit for the next two games. Not only does the club need him on the pitch, Ciaran Clark could also use a game or two on the bench. Nathan Baker has been steadier this season and Clark has been inconsistent at best. The manager has shown he is not afraid to bench anybody; Clark has probably been an ever-present due to the dearth of other options. With Richard Dunne injured all season the team has had only three senior center defenders. Ron Vlaar has had his own fitness issues as well. The club hasn't had the ability to give Clark a game or two to clear his head. He has been put in a difficult spot. The defense as a whole has been exposed by a lightweight midfield. The Villa left backs haven't been great either. If Vlaar is fit, maybe Baker could play on the left.
Even with these issues this club is better than QPR, Reading, Wigan and Southampton. If they play the way they have the past month, everything will be okay.