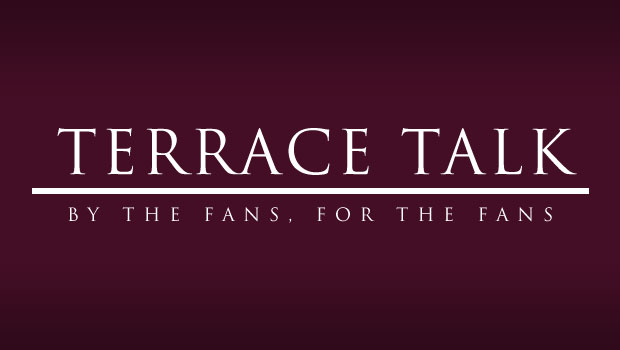 The less I reflect on Saturday's Etihad bashing the better. So I've already eradicated it from my brain and it's a case of "onto the next one". This Saturday we host Arsenal, who emphatically saw off Spurs in an enthralling North London derby last weekend, and, despite this match coming on the back of an ass whooping, it's probably just the sort of game we needed.
Tonight the Gunners take on Montpellier in the Champions League; a match that they ideally need to win to help safeguard their way into the knockout phase. Depending on the line-up Mr. Wenger opts to go with then this encounter could take a little bit out of them.
I expect Villa Park to be rocking on Saturday evening just as it was when we played United a couple of weeks ago, and hopefully that buzz can really spur on the lads to what would be a major scalp and a big three digits added to the points column.
The Arsenal game ends the tricky trio of fixtures that we had all been dreading, a run of games that I had already struck off before a ball was even kicked. It's one of those where as a fan you shake your head and resign yourself to the "anything we pick up is a bonus" mentality. An even greater task is on the horizon: Reading, QPR, and Stoke City. Make no question of it—these are the sort of matches that will define our season.
I very much remember the eve of the 2012/13 Premier League season. A little over three months ago it was evening time on Friday, 17th August, and whilst I was making a few last-minute changes to my Fantasy Football XI, I was tweeting about how excited I was about this new era under Paul Lambert and how I was positive about a top-half finish: particularly on the back of a relatively strong pre-season showing (by which I mean we were actually playing football).
We're now a dozen games in and have just two wins on the board and we're not even into double figures points-wise, but yet I still believe in the bigger picture. Whilst I remain strong, some fans are beginning to crumble—many are running on fumes. Please stay strong.
Although there haven't been too many positives on the pitch results-wise, we are witnessing some inspiring displays from players who very much had question marks hovering above their heads before the start of this campaign. The likes of Barry Bannan, Ciaran Clark and Andreas Weimann are all showing strong signs of developing into important players for us both now and almost certainly in the future, and a couple of newbies from the lower leagues, Matthew Lowton and Ashley Westwood, both look capable of playing at this level for a long time to come.
Make no bones about it—our current situation is terribly frustrating. At times we are playing some of the best stuff I've seen us play in a long while: keeping the ball on the deck, quick interchanges, and strong build-up play, whilst off the ball we're hungry and hunting our opponents down—a complete transition from the way McLeish deployed his troops. And yet, we have very little to show for all our endeavour.
Please don't press the panic button just yet, as Lambert said earlier this week: "There's an awful long way to go. We'll certainly keep going." Don't let these recent results define your attitude towards the greater cause.
Aston Villa Football Club does have a proud history, and deep down I know Lambert's the man to deliver our bright future.
This week I predict a 2-1 Villa win over Arsenal. Keep the faith and Up the Villa.