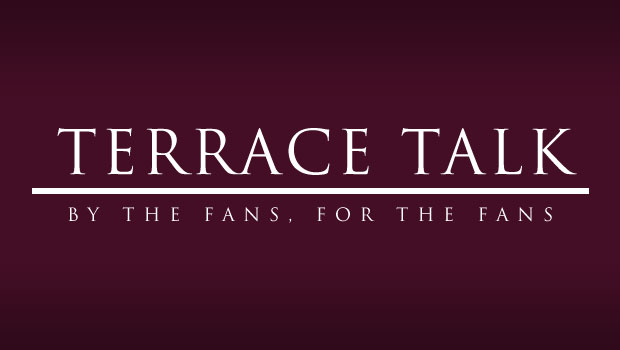 August 19th 1995: Alan Hansen famously airs his views about Alex Ferguson's then-young Manchester United team losing 3-1 away to Aston Villa by uttering those now famous words "You'll never win anything with kids". United then went on to finish top, winning the title by four points, leaving Mr. Hansen reaching for his fork, a plate, and a very large slice of humble pie.
Fast forward sixteen years and Paul Lambert has taken over at Aston Villa, beginning a complete overhaul of the first team. At first, Lambert's moves were for more experienced professionals such as Karim El-Ahmadi and Ron Vlaar, whilst also bringing back Brad Guzan. Guzan's re-signing was welcomed after he had previously been released from the club after failing to take the number one jersey from Brad Friedel and Shay Given during his time at the club.
However, Lambert then went on to bring in younger players such as versatile full back Matt Lowton, England under-21 full back Joe Bennett, Crewe captain Ashley Westwood, Chesterfield youngster Jordan Bowery, and probably the most well know of this crop of youngsters, Belgian striker Christian Benteke.
Whilst many fans of European football would have known about the likes of Vlaar & El-Ahmadi, some of the youngsters signings' conjured up a quite predictable cry of "Who are you?" from the opposition fans due to their relatively unknown status.
Lambert hasn't just started his overhaul via the playing squad though as he has also set to work behind the scenes looking at how the club can be built up away from the players. By bringing in Michael Henke as head of scouting, Lambert has clearly got plans to set up a scouting network that find more unknown gems and means less money spent by Randy Lerner on traditional over-priced English acquisitions – many fans believe that Henke's recommendations was what had led the club to the signing of then FC Genk striker Christian Benteke.
Henke comes with pedigree too so Lambert's decision to sign a man who has former experience as Ottmar Hitzfeld's assistant at both Borussia Dortmund and Bayern Munich can be seen as quite a coup. When one remembers that both teams managed to win Bundesliga and Champions League titles during Henke's tenure, it illustrates a a massive statement of intent by the club, and I'm sure I'm not the only one excited to see what January will bring.
With Henke in charge, it isn't just a case of only looking at players for the future though – I fully expect him to identify players for the here and now, and at a reasonable price level. With that said, the facilities that the club has at Bodymoor Heath offers a great place for players, young and old to develop – the place is truly world class. Add into the mix the existing youth products such as Samir Carruthers, Gary Gardner, and Andreas Weimann, as well as exciting young players such as Benjamin Siegrist, Daniel Johnson, Graham Burke, and the very exciting Michael Drennan, and Villa have a group of players rich in potential.
So when you look at the promise of the current young players in the squad & first team, there's a lot there. It isn't at a level where that potential has been fulfilled, but given time to gel, and supplemented with top quality players that Henke can seek out in Europe, it really does bode well for the future.
I know a lot of people have questioned Lambert's buying policy when it comes to bringing in young, hungry talent, and I can understand why – we will need to bring in a few more experienced players to give the team balance, and to take some of the burden off the shoulders of Vlarr, El-Ahmadi, and Villa's longest serving player Gabriel Agbonlahor.
This season, my expectations are only safety. Of course, achieving this is paramount, but that is about as far as I want to set in terms of targets – we may well do a lot better, and having a good cup run is a welcome bonus. Some fans might see this view as aiming too low, but I believe that if we can build slowly and surely, we will be on the right tracks, both surviving short term and building for the long term too.
I hope Lambert's tenure as Villa manager is a long one, and that he is allowed to maintain a long-term view, building a team for the future first and surviving shorter term – I don't want him to be remembered as yet another manager who threw money at the problem, hoping for a quick fix like one or two of his predecessors.
Ok, the impact of our current manager may not be as big as some others we have employed in the short term, but Villa's future is long-term, and their planning should be too – given time, a sensible level of money, and the opportunity to build the correct set up, I think Lambert can achieve great things with this club of ours.
So, long term, ask yourself this – do you think like Hansen that you can never win anything with kids?