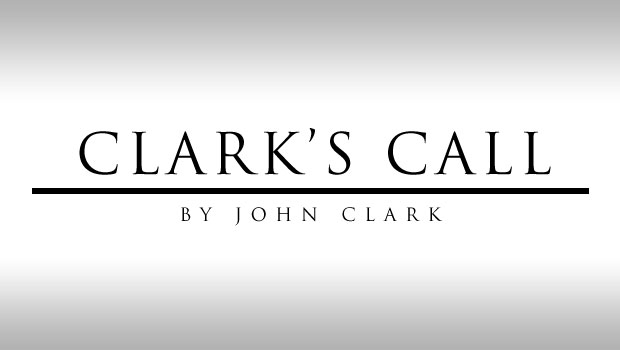 From the moment that you realize
Most of this ain't real
To the moment that you decide
Shall we go out tonight
And we'll swim from these island shores
Till there's a fear of drowning
A little fear of drowning
A little fear of drowning
Where do we draw the line between a point earned, and two points lost? When Joe Bennett gets sent off? Or when Lambert followed up (sensibly) bringing on Eric Lichaj by surreally bringing on Darrent Bent and Andreas Weimann?
I do like the gaffer and believe in him, but for the life of me I don't understand how going from 11 to 10 to nine men is really going to help anyone hold onto a lead. You go down a man with 38 minutes remaining and bring on perhaps the laziest player in the EPL? Really?
Please, Cap'n Lambert. Explain this to me. You wanted a threat to keep Norwich slightly stretched and at bay? Leave Benteke on—he keeps showing up in the right places and finally slotted away one of those chances every bit as well as Darren Bent could ever hope to.
And whatever you do, leave on Holman because even on life support he'll cover more ground than Bent. And what did Weimann do? What was he supposed to do?
Darren, please prove me wrong. It's easy. Wait, is that the phone? England calling?
Sorry. I'm breaking my own punditry rules here, but I'd rather have brought on Berba in a wheelchair.
If Lambert had brought off Albrighton instead, the earnest young man—who ignored a simple pass sideways and wide right (which would've allowed Villa to push up, relieve the pressure, get their wits about them and regain their shape), and opted instead for an ambitious and completely unnecessary pass forward that was easily cut out—would not have put the pressure right back on, letting Norwich earn a corner they shouldn't have had, the very one from which they would equalize…while Villa slumbered.
I'm not trying to single out Marc, he was trying to counter and play fast (see "3" below), and everyone fell asleep on the corner, which is where the goal was conceded. But why was he even still on the pitch? What does a winger like him offer that mandates he remain on in a circle-the-wagons situation versus Holman? To supply Bent?
This isn't to say Norwich wouldn't have scored eventually. They may well have.
But it is to say Villa did just about everything possible to make it easier for the Canaries to leave with something after Lichaj came on.
It Shouldn't Have Mattered Anyway
I'm very much of the belief that 1-0 up at home, Villa ought to, and should, have been able to park the bus for 38 minutes and come away with a vital three points instead of hanging on for a draw. That's the bottom line: You're up. Knock everything into touch.
Some other thoughts.
Lack Of Experience
1. The experience we've had is cr*p, to be honest. We've replaced it with younger players who are more talented. Since we were in a relegation battle with experience like Hutton, Warnock, Dunne, Collins, Gabby, Bent, Given, Stan and whoever else, we're really no worse off blooding better, younger players.
The new guys can and will get better. The ones I've just listed? Not so much. They have no more upside.
That's how you get a better team than the one offered by overpaid, mediocre experience. Especially when you're operating on a budget commensurate with your turnover.
Is it a gamble? Yes. But that's what we're doing. We howled and screamed last year even though there was hardly any other way to play it. I truly, honestly don't think it would've looked much different with Jose Mourinho in charge (given the same spending limits). Was he just going to have a word and turn someone into Ronaldo?
It's the players. It's always the players. Even when they decide to stop playing for someone. How was it when you played? Did the manager score? Not often, I'll wager.
This past summer you couldn't fill the number of holes we had on the budget Lambert was given without making some choices. And the budget Lambert was given remains a reflection of other managers' choices whether we like to admit it or not.
We need to wrap our heads round it and bury it. The current financial logic is sound—it is generally known as mathematics, respected by Sir Isaac and some other clever chaps.
Lerner did what we all wanted and gambled on O'Neill. MON went about it the same way he has everywhere else (aka "a drunken sailor") and we were structurally crippled as a result. Not just for one year, but for the length of every contract of every mediocre player MON signed and no one else would touch. It's that math thing.
Forget Lerner's "naivete"…that's revisionism and scapegoating. After all, if Lambert says, "Spend this in January or we go down" we'd all agree Lerner has no choice. Unless Lambert's wrong, of course. Then it's Lerner's fault.
And Now
Does anyone really want Warnock in for Bennett? He's slower, clumsier, more rash, backpedals constantly, adds nothing going forward, costs more, and is aging. Hutton for Lowton? Do we really want hard-drinking, disruptive, slow, aging, penalty-prone Dunne back in the side? Is he better on the ball, more comfortable in space than Clark or even Baker? Who is forced into more last-ditch tackles or poor fouls outside the box? Who is it that has to play as deep as a cone would?
No. That's not what we want. Experienced or not, mistakes or not, Clark, Lowton and Bennett are better than the players they've replaced. Vlaar is our best defender since Laursen, who was probably our best defender since God. El Ahmadi is doing just as well as Stan did, particularly over 90 minutes. Delph is playing just as well or better than Clark or Herd ever did in midfield.
The new guys are getting the experience. We're paying for it now. Yet even so, it's the guys up front, Bent, Gabby, Weimann, CNZ, Holman and Ireland, experienced players all, who aren't doing what they're supposed to do—which is create and score goals.
The upside is that with most of the holes addressed, we can focus on the one, two or three signings we need to make us a better team. Perhaps a much better team.
Lack Of Penetration
2. Playing too slow: Generally, I'm hearing "lack of penetration" or "threaded pass"…it's all the same. When we're deliberate, we're slow, and teams can pack it in. For a threaded pass to work, you need strikers who make the right runs and invite, even dictate, the threaded pass. Ireland can make the pass (if he's playing). Bent or Gabby have to make the right run.
We see Arsenal, Barcelona, all the pretty teams having the the same issue, despite having immensely more talent. With so many players in such a tight slice of the pitch, there's not a lot of room. You simply run out of space.
Hoofing It
3. Playing too fast: This is also the same as "hoofing it" or not holding the ball (ie, failing to control, etc.). When trying to play faster, errant passes are more common. Likewise, trying to spring Gabby or Benteke or Bent, ie, trying to get behind the opponent's midfield at pace so that whoever it is can take on slower players with a shot of getting clear on goal, that's generally not going to lead to a high completion percentage.
But contrary to popular belief, I don't think it's a result of panic (as it was in the past). We've seen Guzan and all the back four go to almost comic lengths to pass it out from the back. If they're trying to hit it long, I'm willing to bet that 95% of those passes are deliberate and sanctioned by Lambert. Especially early in the game.
This One's Mine
4. Always attacking: 4-4-2 regardless of the situation. I like the intent. This was what we wanted after last season, right? Narrow or wide or down to 10, we're playing with two strikers, home and away, damn the torpedoes.
However, a little greater tactical variety might be called for from time to time. Especially up 1-0 at home and down to 10 men for nearly an entire half. I rather like a fluid 4-5-1 in all its permutations.
Lambert has figured, correctly, that a narrow formation, forcing opponents to attack wide, is the most astute approach since Villa don't really have true wingers or a physically dominant midfield. We're not getting killed by crosses, after all. But the rigid insistence on two forwards? Lambert, to my mind, needs to show a little more pragmatism.
Not So Hard
It's a simple game, and I think we'll see more, rather than less, from the talent we do have going forward. Benteke's Norwich goal is a case in point.
Change must happen. It is happening. We've got to see it through and not get faint-hearted when the wind strikes fear in its force, the timbers are moaning, and we're shipping water heeling round the Cape. Are we not men? Where do we run, anyway?
I've given my thinking, voiced some doubts. But I'm not jumping overboard. Does panic furl the sails?
Whatever your take, give it to us, then try and just get behind the players. Forget the rest. This is our captain and crew, they're honorable and honest and they're trying as hard as any of us ever could. Standing with them is the best and only constructive thing we can do.
Pull together, or perish alone. I'm off for another pint.