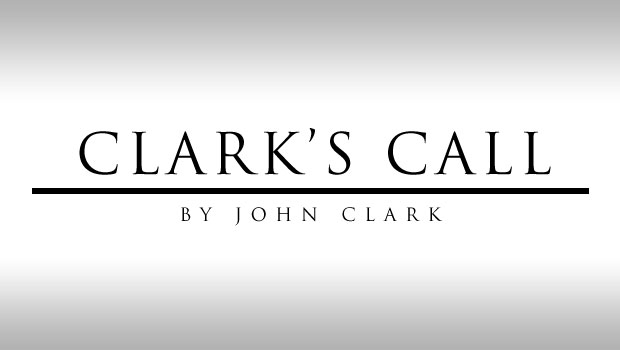 Over the last few days, it's been interesting hearing supporters trying to come to terms with the idea that maybe Alex McLeish wasn't such a giant fool after all.
To be fair, this isn't exactly what anyone's been saying. What they've been saying is, "We had more points at this stage under McLeish." Which is more observation than endorsement.
Yet, it's an observation that I find somewhat amusing.
Looking Back
Some of you might remember that my chief complaint during the brief McLeish era was that the team just wasn't good enough. Didn't work hard enough, kept panicking and punting, and just generally lacked quality.
I was repeatedly told it wasn't the players, but McLeish's management. That the kids would save us if only given a chance. But we've seen MON, Houllier, McLeish and now Lambert all opt for other options than our 'kids' whenever possible. Four very different men reaching the same conclusion tells us something. As for Alex's management, well…again, the first thing Lambert did was replace as many of the players McLeish was forced to work with as possible.
In all honesty, we'll never really have a decisive answer about McLeish. Fans will continue to do what they've always done…look for evidence that bolsters their arguments and dismiss evidence to the contrary.
That's no indictment. It's just human nature. I do it, too. But don't tell anyone.
And now that a man like Paul Lambert—young, smart, successful, and no nonsense—has had a rough time remaking the side and getting results, I think it is clearer that Villa's problem the last few years has primarily been a lack of quality, Young, Barry, Milner, and Downing notwithstanding.
The Here And Now
Personally, I think Lambert spent what money he had in the summer pretty well. I like Vlaar far better than Collins or Dunne. He's faster, smarter, stronger, more comfortable in space and more comfortable on the ball. Perfect? No. Who is? But he can run stride for stride with Gareth Bale, turn and make space, and muscle players off the ball.
I like Joe Bennett, too. I like Karim El Ahmadi. I like Brad Guzan. I like Holman's application, and readily acknowledge he's not world class. But for those saying we need Nigel Reo-Coker back, I'd submit Holman covers more ground, does just as much, and has more skill. Lowton, I'm still not sure about, but he's certainly no worse than Hutton and has a lot more upside. Westwood…He's simply looked lost out there. But that doesn't mean he won't grow into things. I also like Benteke, even if he has choked on two or three gilt-edged chances now. The fact he's scoring for Belgium tells me he has a short memory, which is invaluable. He'll figure it out.
So overall, I think the team is improved, even if it's not a dramatic change. I prefer Guzan over Given. Bennett over Warnock. Vlaar and Clark/Baker over Dunne and Collins. Lowton over Hutton. KEA over Stan, mainly in terms of endurance and range, because Stan was a steady, smart player. But KEA isn't failing where Stan succeeded, if you know what I mean.
But if it's a better team, overall, where are the results?
These Things Take Time
When I talked about Oklahoma football, the point was that a new coach came in and won the biggest prize in his second season with another coach's players. But while he's had a good run after, he's yet to equal that start.
For others, the success doesn't come right away. But it does come.
As we've discussed at length, we've played some good, settled sides. And I'm among those who think that overall we've played much better football. We've missed some crucial chances. We've suffered a little bad luck. We've conceded a couple fantastic goals. We've had two truly bad halves. But we've pressed and worked harder, passed more and to better effect, have competition for places, and shown an attacking intent in setup and substitutions.
We just haven't scored enough at the end of the day. We're lacking a real difference maker up front. It could be Benteke. It could be Ireland or N'Zogbia. But no one's laid claim, and it's showing. Gabby and Bent? Bent doesn't create, and Gabby doesn't finish. Villa need someone to step forward.
The reason I failed to hate McLeish was that I was okay with the idea that what you do with a poor team is try to make them disciplined and hard to beat. If flair and style suffer as a result, so be it. But even that simple and time-tested idea was almost undone by the squad Villa were able to field. I'm not saying McLeish was blameless, or a genius. I am saying that there a few managers in the world that would've been made to look good by our squad last year.
Now it's a better baseline of talent that's being asked to do much more. And they really are doing their best to deliver. But as we saw under Gerard Houllier, trying to change things round can take a while.
There are no guarantees in life, and certainly none in football. But I still think Lambert knows what he's doing, and he's not panicking and casting about willy-nilly for a winning formula. He's sticking with the way he set things out to begin with, and it means the players are getting a fair chance to understand each other in a consistent setup, which is the best way to facilitate getting such a remade squad working together. Lambert is showing courage and consistency in the face of growing unease. He's even standing up to our biggest signing.
I understand some of us are getting twitchy. But I don't want Alex back. I don't want Houllier back. And I certainly don't want Martin O'Neill back. From everything I'm seeing, Paul Lambert will see us through this season, and the side will continue to improve from there.
Now I'm off for a bagel, I think, poppy seed with garlic and herb cream cheese.
Podcast: Play in new window | Download