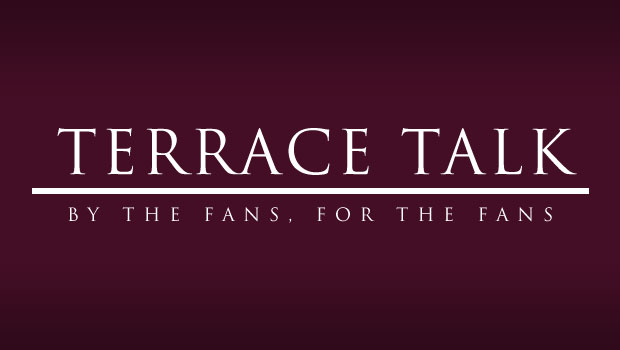 Over the last god knows how many seasons we have seen the realisation among supporters that the way the club operated in terms of signings and recruitment had to change. We understood that consistently paying over the odds for aging players—paying them large weekly wages with ridiculous signing on fees—was no way to operate and would only lead to problems further down the line. However painful it looked or sounded, fans had become aware that the whole ethos around the club had to be fixed to secure the long-term future of the Villa.
Now having a look around, I have seen a number of sources questioning the route we are taking mainly because they perceive the rumoured targets not to have a big enough name or fee for them to be worthy of the club.
These same people are the ones that have been crying out for change for the last few seasons. But now that change is here they are complaining because the transfer fees and names aren't big enough. I don't see anyone picking fault with Newcastle these days, and they had a manager that many of us said we didn't want. Yet look where they are. Following a number of astute buys and some clever scouting, Newcastle are reaping the benefits of turning around the ethos of their club. Trouble is, it took them a relegation to realise their model was unsustainable.
We have arguably one of the brightest prospects in British management—everyone wanted him and raved about him. The owner to his credit went out and got him: the owner has bought into the same ethos and belief that we all did and has now backed him to stamp his authority on the club.
The rubbish is being moved on, at a cost, may I add, to the owner, who is willing to soak this up in a move to get the club back to where it should be and add new fresh hungry players as replacements.
We have added a proper European scout to our ranks, not sure we ever had one before, and we have begun building a structure to help find some quality talent. Okay, some of the reinforcements are coming from lower leagues and, yes, they cost a fair bit less in wages and fees—but isn't this the change we all wanted? Isn't this the change that will allow our club to grow and move forward?
I understand the questioning of it, and I understand the feelings amongst some because change is often a hard pill to swallow—and it is not a given that this will work. But we had no choice—we couldn't keep going on the way we were. Now we have a new exciting era upon us, no one has any idea of the outcome, but it will be a hell of a lot better than the rubbish we have had over the last few seasons, that's for sure.
Our club is changing right in front of our very eyes. Yes, it will be rocky, and, yes, we will have bad times, but in the long run it's the right thing to do.
Lambert's Claret and Blue Army
It's not all good though—my only grumble is why has it taken us a whole preseason and two defeats to do anything? Surely the three or four buys that we are tracking were identified and needed during preseason. so why didn't we make our moves then, get them in, and get them playing as a unit?
We are, as normal, on the back foot and chasing our tail. We are going to have to allow the new players time to gel, which may take a couple of games, a couple of games we don't have. For all the good Randy does he shoots himself in the foot by dragging his heels, and that is what this looks like to me.
I think the stark realisation served up in the two games we have already had has given the board a kick start, but that could have been avoided and, who knows, we could be sitting on six points now. Lerner is obviously a clever man, after all he is a millionaire and I'm not, but just sometimes a little bit of foresight would go a long way in our struggle to be number one again.
Final thought
At times it doesn't look like it, and it hasn't in recent weeks, but we are witnessing the rebuilding of our club into something sustainable and successful. The proud history will never be taken, and believe it or not, the bright future is being pieced together as we watch.
Keep the faith. UTV
Podcast: Play in new window | Download