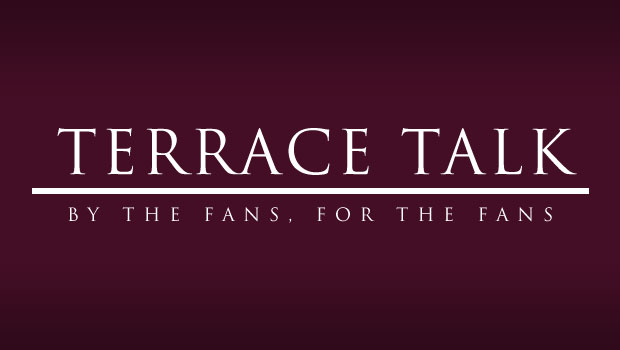 I realise this may get some peoples' backs up. The last two seasons are still a sensitive area for many, but I feel they were very important seasons for Aston Villa, and sometimes it helps to reflect on where you've come from to illuminate the path ahead. As my first article, I hope you enjoy it and that you will take something from it—even if only a different perspective.
Cast your minds back a year. It may be painful, particularly if you have to visualise everything, and your brain plays the last 12 months back in a series of slow-motion, montaged images of Aston Villa capitulating, conceding set piece after set piece, looking nervy, acting nervy, and ultimately being sat deep in our own half. It will be especially painful if there is accompanying music, perhaps a nice Smiths song to really pick up the mood. "How Soon is Now?" springs to mind when thinking of Villa in the last year or two.
"…And you say it's gonna happen now… But when exactly do you mean? See, I've already waited too long…"
The good news is that I cast our minds back for good reason. A year ago, the club was in turmoil. Fans were in uproar at the appointment of Alex McLeish, and I have always been of the opinion that this was justified; leading a club to relegation for two years out of three is not meeting the criteria that I would set out, especially with the task at hand.
This task seems as plain to some as it is elusive to others. The year was essentially a write-off from the start. McLeish was charged with getting the wage bill lowered and creating a patchwork team from the scraps left in the squad. The money made from Young and Downing, as well as the money freed up by being rid of the wages of several senior players, was not going to be re-invested in the team at the level that it had been in the past.
At this point, I'm using conjecture to say that Alex McLeish was aware of this from day one, that he took on the thankless task in order to give him the chance to work with a sleeping giant and to rebuild and improve them over years, not months. Justifiably, he didn't get the years he wanted. I breathed a sigh of relief when he left…a huge sigh.
In coming into the club, he made the right noises. He did what he had to do in trying to make peace with the more "challenging" members of the squad by virtue of having little to nothing to spend. If you had to replace the Villa defence with only what you could generate by selling them, you'd have about a fiver to spend on four players…if you were lucky.
He also set up a scouting network. He sent for Arthur Numan, who was charged with scouting the Netherlands and surrounding nations. This smacks of the Newcastle mantra, does it not? I think we would all agree that it has worked out well.
This was set up to give the club the best possible chance to seek talent at affordable prices who have all come from the same place. It should mean that they settle quickly and have a shared understanding of how to play in a style that is not so dissimilar to the English game.
We all know the rest. The season was diabolical in terms of many of the performances, the lack of hope around the club, injuries, and illnesses (still wishing my best for you, Stan). It is ground that has been covered many times over. However, the important detail was that we survived the season. We may have barely survived it, but we did manage to stay in the league. In doing so, Villa managed to upset almost every fan in the terraces. McLeish Out… request granted.
Was last season a success? It certainly wasn't what I aspired to; I had hoped for many things a year ago, the last of which was that McLeish would be appointed and that we would continue to sell our best players and not really replace them.
However, a year on, things are looking up, and it's funny, really. Many would attribute this to Paul Lambert. His arrival has signaled a new found sense of optimism and belief.
My question is this; should Paul Lambert be the man who we thank if we have a good season? Yes, he will select the team, buy players, set the team up, and all of the other managerial duties, but is it him we should thank? Take a step back, and the picture looks a little different…
Cast your minds back two years; Martin O'Neil left the club. At this point, it became clear that the spending had stopped. The club had seen the light, and realised things were unsustainable. A new plan was devised, and hastily applied. We were cutting back and trying to rebuild without Lerner throwing hundreds of millions of pounds down the drain.
Nobody was comfortable with this, it was a big risk, and two years later it almost cost us our Premiership status. However, in retrospect, maybe it was for the best. We had two awful years, make no mistake, but would you take that over four or five years of slow, painful, stagnating decline?
I for one am actually rather happy that it only took two years. We are now past the bottom of the curve, we are beginning the climb back up, and we are looking ahead. Had we taken a few years to do this, we would have stagnated completely, our youngsters would have had their formative years set in a side of doom and gloom, and their prospects would have been harmed exponentially.
I also believe that a few years of slow decline would have harmed our reputation much more than two years of rapid decline. The rapid decline showed purpose. A few years would have shown dithering. Mistakes were made, that I will not deny, but ultimately, it was a brave decision and I think it has paid off.
When we think of Aston Villa, some of us see different things. Some see a bumbling idiot in charge, with his lap dog sat next to him, tongue hanging out and his tail wagging. I see this as insulting. These people do not reach their status in life without a fair degree of intellect and passion. To suggest that they are in this only for the money is lunacy.
Lerner has lost more money than my whole family will earn in 10 generations. Faulkner is not a mug; he might not be a football man, but he is a man who understands business principles, and has shown some genuine success commercially. He is the face of the club in his position, and I actually think he projects a decent image: young, improving, becoming important in the context of the national game, and seemingly respected as a CEO. If Villa's team had a comparable image I wouldn't complain, and more important, it might be that we are heading in that same direction.
So, should Lambert pull a rabbit out of the hat and lead us to glory, or at least sustained improvement, consider where your thanks go. It is easy to vilify the board for making unpopular decisions, but consider their necessity and then consider where these decisions fit in with the whole picture.
I have to say that I thank the board. They have seemingly avoided melt down, and have provided a platform for us to have another go, with a fiscally responsible plan. I think two years of worry and occasional anger is a price worth paying for long-term strategy and sustainability. More importantly, what do you think?