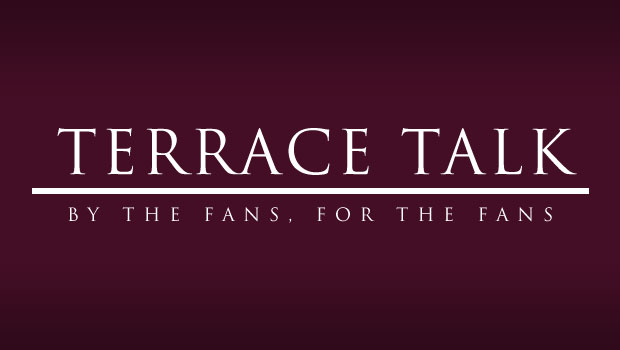 Favouritism
Taking a break from the normal preseason talk and rumour mill, I wanted to find out a little more about some of our readers. This week I thought we could talk about our favourites, the players that have stuck in our hearts and minds. Not only do I want to talk about our favourites of seasons gone by, I want to ask who your favourite is now.
I want us to put a little thought into this, and hope you will all want give a heartfelt explanation. This is also a little experiment, because I think there will be a pattern that will emerge from the players we pick, and if there is, I wonder if there is such a player that could fit the bill again and, believe it or not, perhaps lead somewhere.
Now on to my two picks:
All-Time Favourite
There is only one, never mastered and never replaced. Lord Paul McGrath, or God, this player is my hero, my favourite player of all time. While everyone is focusing on Messis and Ronaldos, who have undeniable quality, McGrath was something else. As we all know, God had his issues and injuries, but week on week this legend turned out and put in a MOTM performance. He was immense—his reading of the game was second to none and, even with his injuries and issues, he kept some of the world's greatest strikers of the time in his pocket. Think Baggio is still there. Don't believe me? Search for McGrath v Italy on YouTube and witness a true master class in defending. Midfielders and strikers get all the plaudits, and the world's media focus on the pretty football merchants. McGrath is loved by us Villa fans and though he received many plaudits, for me he never got enough. The guy is ultimately one of our greatest-ever signings and players, and one of the world's greatest ever defenders. In a World XI he would be the first name on my team sheet and be captain.
Favourite of Today And Today's Team
This one is a little harder for me. You see, it takes a lot for me to see a player as a favourite, the bar is set so high. Now we all have favourites because of their personality, like Carew, perhaps, or what they give to the team, say a Carlos Cuellar, or because of their love for the club, like Gabby. For me, I need to see a little more than all that from a player. I need to see something I don't see in anyone else. Over the last season I haven't seen anything from any of our current crop of players that would warrant them being anything like a favourite.
Contenders
There are a number of players in the team who could quite easily get to level, though, and become legends at B6. It's all down to whether they want it bad enough.
Darren Bent: His goal-scoring record speaks for itself. Maybe he is guilty of not working hard enough off the ball, but he could quite easily become one of the all-time greats because goals win games and he can get the goals.
Stephen Ireland: He has the quality. He has the ability. But will he let himself be the player he has been before? He won fans' player last year mainly for his performances on the run in. If he keeps that going he could be the midfield maestro we have been craving.
Jean Makoun: This guy's jumpers alone should make him a fan favourite. But in all seriousness, he has some ability. When he was at the club and playing, he was thinking in front of Young and Downing and playing the balls attacking players love. He has been a league winner and champs league player. Say what you like about him, but you don't get the medals unless you're any good.
Gabriel Agbonlahor: Already a favourite because he supports the club, as we all know. But he really could make his name and go down in the history books as one of the best. Gabby has got to seize his opportunity and if he does, he will go down in our history as a one-club player.
Gary Garderner: While only young he has been likened and labelled to become our Gerrard. And if he can become that player there is no doubt he will become and instant smash hit with the fans. All the signs are good and if he gets his chance he could be the player every team wants.
At the moment, no one stands up to McGrath in ability or his meaning to us as fans. But the good thing is that we have contenders. We have players who are capable of making a mark on the team and the hearts of the fans, and when there is potential there is a chance because all it needs is the right manager to unlock the potential: Over to you Mr. Lambert.
Pattern
The pattern I was wittering on about…I very much doubt many of you will pick defenders as your favourite of toda,y but from the past many more will. Now Villa have always had instrumental defenders throughout the years and in some cases great pairings. Laursen, Southgate, Mellberg, Ugo, McGrath, Teale the list goes on. You see when Villa was at its best, or most successful of modern times, we were built around a solid outstanding defender. That is no coincidence.
Who will be that defender for us now?
I would spend a large chunk of our transfer budget getting that solid, instrumental, leader who also demands respect fixing that could fix a lot of things that we can't see but we know are there. Onward.