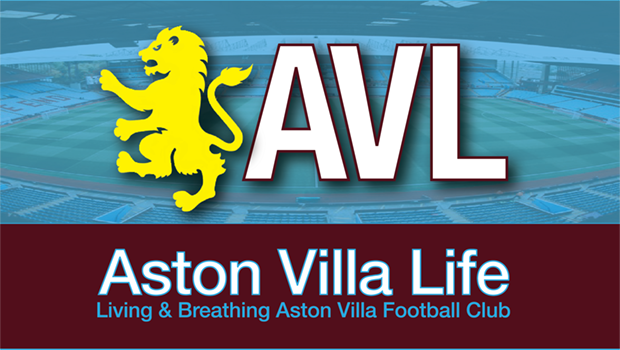 Of course it would have, even if we didn't deserve it. Which, after watching a replay prior to taking up pen in hand, I'm not so sure a person could really say with too much conviction. Besides that, and I'll return to it in a moment, a win would've been lovely so we could've further distanced ourselves from comparisons to last season's start.
As it is, Aston Villa remain unbeaten in the 2011-12 season. Big deal, some might say. Thank you very much I'll say.
Always A Tough Game
Don't know what it is about the Toffees, but as we know, it's never an easy game for either team. Defeat is often snatched from the jaws of victory, or perhaps more accurately, draws always seem to be on the cards no matter how many or few goals are scored. Basically, Aston Villa and Everton are just two teams that match up well. And they might as well, given our shared status as perennial pretenders to the gate-crashers' club.
Everton started much more brightly and aggressively. Villa simply weren't sharp. We weren't woeful or dire or some of the other things I've heard. We just weren't sharp, Everton wanted the initiative, went out and seized it, and we were having one of those halves where every ball was under- or overweighted, players were misreading each other, and whatever else.
So we lost the first half 1-0.
Then we won the second half 2-1, with two goals from open play.
Now don't get me wrong. I'm not for a moment suggesting it was a vintage performance, or even pleasing to watch. But we fought back with two well-taken goals, and Everton for the second week in a row counted a penalty as a necessary part of any points they took home. And yeah, it was a penalty, and a goofy and silly one at that. But Delph will learn not to jump onto opponents in the box before the ball is kicked. The other so-called penalty Everton wanted would've been harsh if given, in my opinion. We raised our game and could very well have walked away with all three points.
Gabby's celebration was great, and I for one am happy that he's taken the Darren Bent challenge head-on and is showing he's well up for it, even nicking goals off his teammate's head. That's the kind of hunger a manager loves. And Gabby is stepping up his game, which is what competition for places is supposed to be all about.
And well done Stan for finally nailing another of those long-range blasts. We give you a lot of stick, but I love seeing anyone in claret and blue score, especially when it's a cracker.
The Downside
The negatives for me have nothing to do with whether we came out flat, or whatever you want to call it.
The negatives for me have everything to do with once again allowing the opponent to press and harry from the off without matching the intensity and work off the ball, thereby ceding the initiative. The negatives for me are a defense that has to sit deep. Or players seemingly not understanding either how to create our own triangles or anticipate and break up our opponents' geometric endeavors.
This has been our challenge for a while now, and hit has everything to do with personnel, since four managers have yet been unable to correct it. I'm glad Dunne is playing better and seems fitter. But when you compare the pace, agility, composure, and quickness of a Distin…well, there is no comparison. Dunne's "heroic" defending is the last-ditch defending of a smart CB who cannot keep up with strikers and reads things well enough to make plays, but in a decidedly desperate manner more often than not. I give him credit, he's a gamer, but a quicker, more agile big man there would make us a much better team overnight.
Petrov, too, switched off on the flanks a couple-three times, one of which led to the cross that set up Everton's opener. Simple one-twos with us not following the player receiving the return pass. Again, Stan's a gamer, he really is, but…
Coaching badges? I don't care, because it's not a complicated game and this is schoolboy stuff. The players get bigger and faster, but the principles remain the same. Triangles; giving the opponent time and space that they aren't giving you. And when it comes to triangles, why do we always have a big man with the ball at the back who seems to have no other options than to lump it up, or pass it back to Given to lump up?
The Takeaway
It wasn't curry or even enchiladas. We came out flat, deservedly went behind, and showed some bottle and got a draw. Fair enough. Without the penalty, we might very well have nicked all three points, improbable as that might seem.
Which tells me that McLeish isn't doing a bad job at all. He's got the team set out right. He's bringing on Albrighton and Bannan properly, giving them 20-30 minutes virtually every game so far. He's working well with what he's got. Albrighton's assist will do him a world of good.
Perhaps the most important takeaway will be Heskey's hamstring. Should he be out, McLeish will obviously have to depart from the personnel set-up he's employed to reasonable effect thus far. What he does will be interesting if Heskey is out, and probably the most interesting thing that's happened so far in the early stages of this season.
So, you're the manager: do we go 4-4-2? Who comes in?