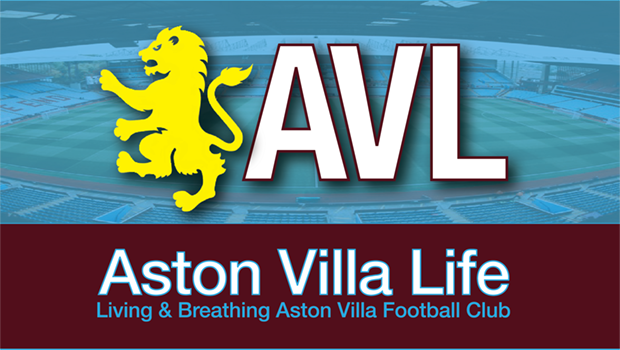 Its seems a long time ago that Aston Villa finished the 2010-11 season with an unexpected flourish. There was Houllier's evaluation and departure, the subsequent manager search, the McLeish protests and appointment, Young and Downing, Given and N'Zobgia, and five friendlies where Villa went 2-2-1.
Yet it seems as if the close season has flown by. And while I welcome the return of games that mean something, I do find myself wishing the opener were a couple more weeks away.
I know McLeish has had to take a look at everyone, and while I suspect the side that started against Braga will be the same to take the field against Fulham—with Collins replacing Clark if fit—and Bent hopefully staying in, I'm not terribly convinced the side is ready.
But they're going to have to be. Unless current events overtake the weekend schedule.
The matches
Things were fine for MillwallWalsall and Blackburn, about what you'd expect. 3-1 is acceptable if not emphatic, and the 1-0 win against Blackburn is probably what a lot of our matches are going to be like. While Blackburn aren't premier Premier League competition, they're the sort of side we should and must be beating, whatever the scoreline.
Chelsea wasn't our finest 90 minutes, but there were a number of ameliorating factors, especially the one where the much more talented and cohesive side was ahead in terms of playing time and fitness, and McLeish was looking at combinations to boot.
Derby? Well, let's forget that one. I didn't get to see it, but am under the impression we at least played some decent stuff for periods.
Braga: A good side with flair and speed and skill. We played some decent stuff again at times, and could see that McLeish wants the side to play the ball to feet. Perhaps a draw flattered us slightly, but not terribly much.
We've seen some lumping from the usual suspects, Villa sitting back and not pressing, anticipating, or closing down enough, and some clattering, clumsy challenges, but I'm not seeing a negative approach to the football in general. McLeish is trying to identify and play to the team's strengths.
The players
This is where it all gets a bit more murky. Delph and Albrighton haven't wowed anyone yet. Dunne has looked like Dunne, and Petrov, too, has been true to form. Clark did well enough against Braga, looked a bit lost trying on the DM role.
Ireland seems to be trying, but hasn't played terribly much. Warnock seems more solid than before he got benched, but hasn't been spectacular. Young has been solid, as has Collins.
Makoun is a quality player, and would benefit from playing beside or in front of someone more imposing than Petrov.
Bannan has been bright and lively, and looks as though he might just be able to make the step up.
Heskey and Gabby…well, they've worked hard, but there's a ways to go to them and Bent working better together if we're playing a 4-3-3 variant of 4-5-1.
Given has looked good. And N'Zogbia looks as though he may very well meet or exceed expectations, if his good opening 60 minutes and a goal are anything to go by.
Formation
I can understand McLeish looking at Gabby and Heskey up front with Bent, but I'm not convinced it's going to work. I thought Gabby looked best in the Blackburn game, and indeed may be a Heskey in the making, but with a little more pace and goal threat. The two of them on together…Perhaps it's better suited to the PL, and may pay some dividends. But we looked a bit ponderous and predictable against Braga up front.
With Petrov the only experienced DM on board, I can't see McLeish starting Delph or Clark there just yet. So he'll partner with Makoun.
The other three midfielders? N'Zogbia is a cert, naturally. And I would think that overall there are more attacking quality and options if he's joined up with Albrighton and Ireland or Bannan rather than Gabby and Heskey. Gabby and Heskey offer experience, strength, and workrate/coverage, though.
For me, we really need Ireland to come on, be able to pick the ball up deep, and make probing runs and passes through the middle. I'm guessing that McLeish is giving Gabby a chance to stake a claim to a Rooney-esque style of contribution, as well as the playing time to be fit and engaged should anything happen to Bent. Bannan has the skill and desire, but I don't know that a central three of Bannan, Makoun, and Petrov are going to boss the midfield against much of anyone. That's why, for me, I do hope Ireland can start imposing himself in games and be box-to-box, or somewhere close to it. Bannan, to me, would do better playing with Makoun and, likewise, a DM with more size, range, speed, and endurance than Petrov.
I'm also assuming nothing is carved in stone. Perhaps with more training and rotation we'll see these question-mark players/combinations make a case for themselves. I do hope, though, that McLeish, if he does start with Gabby and Heskey, makes changes sooner rather than later if it's not working.
We still haven't seen what should or could be our best XI all starting a match together.
What to Expect?
That's the obvious question, isn't it? Right now, Villa are still very much a work in progress. It may turn out just fine; we seem to have options and a willingness to try them, even if we're not deep, and the players seem to be working hard. That's encouraging. We obviously need to buy ourselves some time with early results in the favorable run of fixtures to start so the side can settle and evolve naturally, and Albrighton and Delph can hopefully find their way.
What I do expect are some inconsistent performances, and more tinkering. The squad could come together all right, given our limitations. But we're going to need to battle, take nothing for granted, and be willing to switch things up. Realistically I'm expecting 8th-12th, but we might have to settle for 12th to 15th.
The story will start writing itself soon enough, whether or not the opening weekend is disrupted.