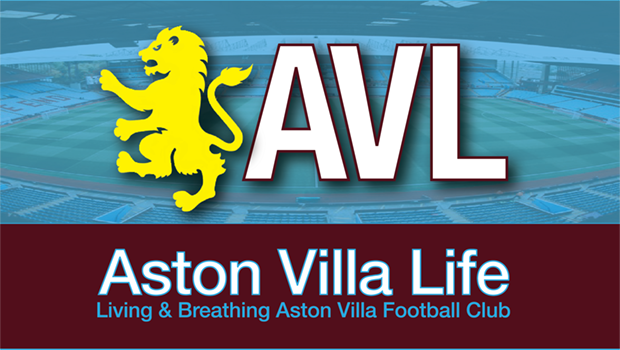 Our outing against Chelsea predictably wound some people up, but it needn't have. McLeish rotated players in the third preseason friendly, one that came three days after the Blackburn win. It was a sound move for fitness, for taking a look at combinations, and for giving players a chance to make their case against top-notch opposition.
Chelsea looked like what they are: a very strong side, well acquainted with each other, and three matches ahead in fitness. We all know that only a strongest Villa side are going to compete with Chelsea, and that's if everyone plays well and the manager gets the tactics right.
We saw Dunne struggle against a top-flight strike force, and Petrov struggling with his legs, but to be fair, both played midweek as well. But we saw Chelsea's more athletic CBs pressing and pinching. We saw Chelsea overall press harder and faster as they took the game to us from the off. We saw Villa concede space and let Chelsea have their way in midfield, including in our half. We saw Shay Given prove that he was a very good buy. We saw Gabby's limitations, and saw him effectively shut down. Gary Gardner had a nice debut. Ciaran Clark looked a little lost.
I could go on about particular Villa players, but for me, it's more interesting to look at Chelsea, because you learn from better teams. What I noticed in particular was how much more aggressive and athletic Ivanovic and Terry are, how much better at anticipation and positioning. We saw how a more talented team gave us no space, worked harder off the ball, and never let us settle. Those are things we can emulate.
Collins and Dunne are simply not of the same caliber as Chelsea's CBs. You can't control a game in the modern era if your back line doesn't operate as a de facto second midfield. And you're vulnerable to quick movement and incisive passing if you can't match up at the back with top-class strikers in terms of positioning, turning, and closing. Even more so if the DM is getting passed by and not breaking up play.
On the Villa side, what I hope I don't continue to see is conceding so much space and time. It's one thing to let them pass it around inside their own half. But when the opponent crosses midfield and you've got everyone back, you've got to pressure every pass and every outlet. Since you have the same number of players, this is theoretically possible. Chelsea did it. We didn't it. That's where the game was lost. That's why we looked overrun.
As I say, it certainly wasn't our strongest lineup, and we certainly aren't match fit. Both are understandable at this stage.
But because our back four can't pin teams in, and because we get spread out as a result of needing to hang back, there's little seeming cohesion. I don't think we can fix the back four this close season, so we're not often going to look like Chelsea. Finding out what we should look like is McLeish's challenge.
Lessons learned
It's hard to draw firm conclusions because of the fitness and mix-and-match nature of the side. We looked better against Blackburn, as one would hope, and that does mean something regardless.
We could see that Ireland was frustrated. We could see a tired Dunne and Collins lumping it up. We could see Gabby failing to establish himself up front and lacking the close control and composure needed. We could see the game passing Petrov by. We could see Delfouneso does have some skill, but is going to take work if he's playing outside much. Heskey continues to work hard, and can't be faulted for that. Warnock was working hard, and given how little he's played for a while, didn't do too badly. Likewise, Ireland had had 30 minutes before this game, and precious little before that.
Right now, our best team doesn't have Gabby, Petrov, or Delfouneso on the pitch. Ideally, our best team wouldn't include Dunne. Warnock and Young are never going to make you forget Bosingwa and Zhirkov.
On the plus side, N'Zogbia is going to bring a lot more threat, unpredictability, and attacking intent, plus the ability to make things happen on his own. And Bannan looked bright and skillful.
But it's a thin first XI, as we know, and we'll struggle if we have an injury crisis. I think the starting XI will be okay, but we're going to be hampered overall by our CBs, and the lack of star quality at FB. It drags the whole team down, makes us sit deep, leaves us short and stretched going forward.
It's imperative that Villa work harder off the ball, especially when we don't have it. It's also imperative that young players get a chance to play whenever feasible. We need to bring them along, and get them ready, because they will have to contribute. They are the depth.
Bits and bobs
The papers say Liverpool and Sunderland are interested in Warnock. Given the lack of depth, I wouldn't think we'd let him go cheaply, as he has to be replaced one-for-one.
The Mail are reporting that we won't see N'Zogbia until the opener. No reason given. I'd like this not to be true, but if it is, so be it.
Gary Gardner was excited by his debut, and aims to nail down a first-team spot. It was only 16 minutes at the end, but he didn't do badly.
McLeish is now being criticized for comments about the financial clout of the big clubs. Seems to me he's only talking sense, because we all know it's true, but anyone looking for something new to moan about was given it, as the theme became, "We're settling for mid-table mediocrity before the season even starts!"
Oh, and the papers say Tottenham are leading the chase for Joey Barton. So that should be of some comfort to some. Me, I say if McLeish thinks he can handle him, we could use the steel. There are obvious issues, and I've said I'd like Delph and Makoun to partner. Barton is obviously no choirboy, and perhaps he will bring out the worst in some other players or even bring disrepute to the club. But if it's not Barton, we could still use some steel in the side. Not necessarily saying we don't have it, but I've not really seen it yet this close season. Barton's on a free, but was reportedly on £80k at Newcastle. So, the move would seem unlikely in any event.