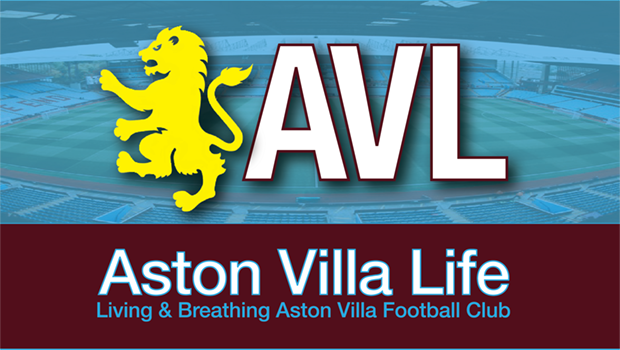 This post is sponsored by Victor Chandler. Click below to claim your free £25 bet!


Well, that wasn't so hard was it? Take your chances, park the bus, and ride your luck.
Sunday at the Emirates saw Villa take perhaps the most unlikely three points of the season to finally see us safe. But maybe they really weren't the most unlikely points. After all, Villa seem to have put together as respectable a record as any Premier League team at the Emirates. And Arsenal, for all their Champions League quality, have been stumbling down the home stretch.
Arsene looked like he'd had a bad pre-match curry, and that's always a nice expression to see him wearing. Now, don't get me wrong. I like what Wenger is about in terms of the football, and now that Arsenal are a bit toothless, I don't mind them half so much as I used to.
Aston Villa bossed the early play against a somewhat lethargic and disorganized Gunners side, got two cracking goals from our new Messiah, Darren Bent, and then went on to give the sort of defensive performance we got used to seeing under Martin O'Neill. Not always the prettiest stuff, but lots of heart. It didn't hurt that lady luck finally put back on her claret and blue kit and got stuck in with the lads. Even Richard Dunne, tiring at the end and lunging in more than necessary, couldn't help the Gunners get equal.
What to make of it?
One bit of clichéd sports wisdom I subscribe to is never to read too much into a single result. You're never as good or as bad as you think you are. But sometimes you get a performance that shows you just about exactly what you have. And Sunday we saw just such a performance.
Before kickoff, not many of the Villa faithful gave us a chance. We were nervous, by and large, afraid of getting spanked our last two matches, seeing all the results go against us, and finding ourselves on the wrong end of goal difference. It wasn't likely, but then, we've not had much go our way this season, and football is a funny old game.
But instead we saw a true number nine earn his pay with style, Friedel come out and catch and punch, our fullbacks bombing forward, and several aggressive, full-blooded challenges that let Arsenal know we were there to play. In short, when everything is clicking, we have enough to beat a Champions League team that needs to pass it into the net. We also saw that it takes a little rub of the green, and that for all the commitment at the back, it's still squeaky-bum time when we sit back on a lead.
Moreover, we saw the sort of team we don't want to become. For all Arsenal's flair, they're not very big or strong, and they're just about as devoid of solutions in the final third as we are. They're lacking what United have. When Sir Alex's team go down, they get a bit angry and really come at you. They have difference makers that turn a game by themselves, sheer will, prodigious talent, and pride. You're better off lulling them to sleep and trying to nick it at the end than you are going up eleven minutes in and giving them eighty minutes to get even.
What it says is what most of us thought. We're not a bottom-half team. And the lads finally went out and got a result that almost perfectly reflected who they are.
Is it good enough?
No. Well, yes, it was good enough on the day to see us safe, good enough to give all the wonderful away supporters the result they deserved, and good enough to give every Villan something to smile about finally on Monday morning at work.
But it's not good enough in the long term.
Which isn't to say there isn't reason to be optimistic. It just means that Villa, as we know, are built to win just exactly the way we saw on Sunday. And that's not going to get us into the top four. Yes, it could get us 5th-10th before City found their stride, and Harry turned Spurs around. But not fourth. And the luck we did need to see it home, well, we largely got that under O'Neill, but it doesn't last forever.
Apart from Bent's excellent finishing, the game looked very much like a Martin O'Neill flashback. If it had been our Martin on the touchline, there likely would've been no Bent, and we'd likely have scored from a more traditional cross or set-piece. Carew would've been lumbering around, backing in, Heskey would've been falling over. If Gabby had been alone up front, he would not have converted either opportunity that Bent buried. I love Gabby, and he's got a fantastic song, but he just can't put them away like that. We would've had Carlos in there at right back instead of Walker (and no pass for the first goal), bombing along and giving it away or passing it out of touch. (And I like Carlos, too, just not at right back.)
But the final forty-five would've looked exactly the same. And that's where it needs to change, and that's where Houllier was trying to take us, away from the lunging, diving, desperate last-ditch defense toward a bright shining city on a hill where we can assume a two-goal lead is insurmountable.
Pass it around, take the air out. Get pushed up, continue squeezing, make them chase you and tire them out, and then punish them when they go forward. You can stretch any team when you take your chances and get a lead.
For now, a rediscovery of the O'Neill character and style was welcome and necessary. It's what we've got. Sunday was our old blueprint for success. If we want to push on, we've got to continue trying to become a more cultured side, a more athletic and composed side.
Show me the money?
For all City's £380m of spending, they didn't exactly put Stoke to the sword in the FA Cup final. Yes, they were the better team, but to me they proved that money doesn't make you royalty. Which means that money doesn't need to be the only thing.
Yes, it's a big thing, money. But a skillful, cohesive side that's got ninety minutes of pressing in them, the ability to spot a pass, the quality to convert chances…Call me an optimist, but I think it's possible to build a side like that without an oligarch or sheik at the helm.
We've found one big piece in Bent, a lethal finisher, that so many sides lack. If we can upgrade the CBs, find a keeper that comes out and commands his box every week, and find the right combination of lock-picker, graft and possession in midfield, we'll be in with a shout.
The more good teams there are, the more points they take off of each other. If Villa can go out and expect points against the best as often as not, and then hold on to winning positions against lesser teams, we'll have something.
In other words, we looked back Sunday. But looking back isn't our way forward.