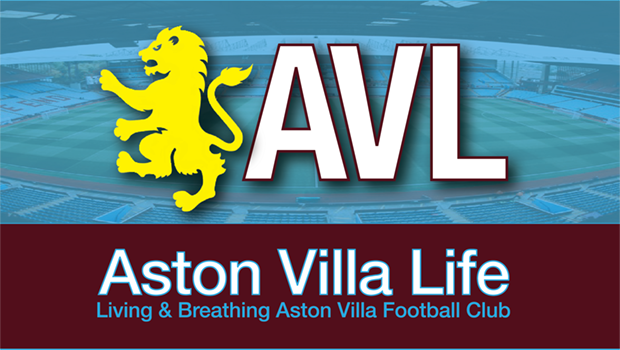 First midweek game, and it follows a third loss in four matches to open the season. Not what Villans were expecting by any means. A few weeks ago we were largely filled with optimism. Now, true or not, it feels like the bottom has suddenly dropped out. And somewhat remarkably, Steven Gerrard, Christian Purslow's man-crush, is already fighting for his job.
Question is, are the players in that fight with him?
In all honesty, it's hard to imagine they are.
Compounding anxiety and frustration is the fact that after starting the window strong, Villa have gone quiet, despite what seem obvious needs that haven't been addressed. Seems like everyone around us is spending like mad and that we're only falling behind. Naturally, Diego Carlos, a marquee signing, does his achilles in the second match.
It all feels so very, very Villa.
I wish I had some sense of patient optimism, that I wasn't painting a picture of gloom and despair. And I suppose optimism can be found in our owners. I do believe they're in it for the long haul, and that if they've made mistakes, the lessons will be learned.
Undoing those mistakes might be costly, but I imagine neither Edens nor Sawiris believes in throwing good money after bad. You take a hard look and decide to cut your losses. Compensation to a manager is nothing compared to relegation, or staying up and going back to square one.
Have I said the R-word? Yes. Only because that's the specter that haunts everyone outside the cartel at the top, the worst-case scenario that lends urgency to a club's every move. I don't think it's likely, but once it pops into your head, it's hard to get out.
But I also don't think it's likely that Gerrard will survive. The squad may not be enough to challenge for Europe, but it's certainly not as bad as it looks. And now Gerrard has two tough games (though Villa have conspired to make every match a tough one) that couldn't have come at a worse time for him. A 1-5 start when management would've reasonably expected at least 6-7 points on the board is not good. Start adding it into the rest of 2022, and it's a depressing record. We haven't won against a side with similar ambitions in a long, long time.
Now, doesn't mean Gerrard can't turn it around. It's truly in his hands. He could mend fences, come down off his high horse. He could abandon a formation and tactics that just look hopeless most of the time. He could stop playing favorites. He could stop chopping and changing without actually 'changing' anything. He could give fringe players a chance. Some combination (or all) of these decisions could reverse the slide.
But he just doesn't seem the sort. And a definition of insanity is repeating the same mistakes and expecting a different result.
Naturally, we see Luiz delaying his deal, while the likes of Juventus and now Liverpool are rumored to be interested. Arsenal and Newcastle, too (I know). If any of that is true, just how bad can he be? Is anyone circling Ramsey or McGinn? We've plummeted Sanson's value and seem to be actively pushing him out the door. Same with Ghazi. Cost £6m–£8m, went for less than £2m, I think. I know I've said we should just take losses if we need to clear out wages, but that's a little different than actively dropping a player's value by bomb-squading them or sending them on a disastrous loan. There has to be something really wrong if you're sending seasoned pros to train with the kids, and has there been? Rumors are, not everyone is happy with Sanson's treatment.
Further, why would you be motivated if a cold and distant manager is telegraphing to everyone that he doesn't think you're good enough even though he's cocking up the tactics and playing to everyone's weaknesses? How happy and confident would you feel? It's seemed a bit insulting to a squad that was once tight-knit. Moves like stripping Mings of the captaincy don't help. That wasn't Villa's issue, and given he's fiery and vocal by nature, I doubt it was much of a burden.
Anyway, here we are then. I've a list of most-used tags generated by the platform. I'd thought "Aston Villa Crisis" and "Aston Villa Relegation" were far in the rearview mirror. Crisis certainly seems to be gaining on us.
I'd love to get a result tonight. I'd love Gerrard to turn it around, see the players buzzing. But we've almost reached that territory where things look and feel so toxic and mysterious that some supporters would rather see a loss hastening Gerrard's departure than a stay of execution. We honestly might see another cabbage in the near future. That's where it's gotten.
Me, I didn't think Smith was treated fairly. I didn't want Gerrard. I got behind him well enough, even though he only took us up one spot from where we were when Deano was unceremoniously dumped. But I was never convinced, and the tactics were alienating almost from the start. The Phil bump was fun, but that was about it. And now Phil seems a distinct liability.
We all rather hopefully thought the summer, and supposedly "big window," would get things straightened out. Seems nothing was accomplished, and the big window has fizzled out.
Gerrard's dug himself a hole, and only Gerrard can get himself out. It's not going to be a pleasant atmosphere if Villa get battered. Gerrard may not need to win this game, but the side will have to look competitive and pose a real threat. Progress has to be visible.
Over to you.