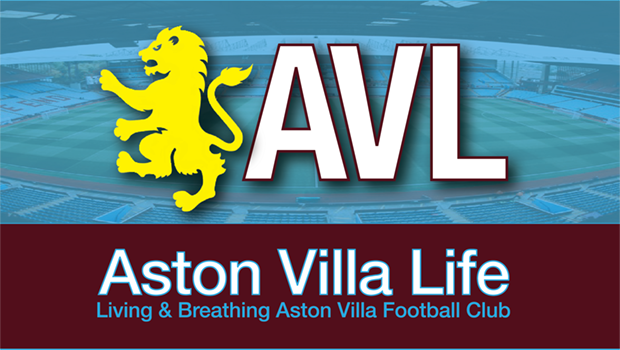 The United match followed what has sadly become a very predictable script. But, Villa have managed to slay a couple dragons this season, so I don't expect that particular footage to keep repeating itself forever. A decent effort, some controversial calls and non-calls, a couple of moments that cost us. I'm not going to dwell.
What encourages me most is that these were the sorts of games where Villans used to be expecting the side to ship 4-6 goals. Losing matches to City, Liverpool, and United by 2-1 or 2-0 scorelines isn't the end of the world right now. Yeah, United got 3, but that's what happens when you go 4-2-4 looking for a goal and they bring on Cavani.
As Dean Smith plays out these final matches, it's clear he's taking a long look at what he's got and basically auditioning the squad in advance of the summer. I'm not expecting him to unearth any surprises, as I'm pretty sure they know what they've got. But, you keep faith with your players by giving them every chance to finish what they started. And there'll be some big decisions to make. It's a tricky moment. Stalwarts and ever-presents may becomes substitutes in three months.
The Youth
Young players like Carney and Jaden might get some minutes in these final games, a bit of encouragement, a bit of a test, something to maybe whet their appetites for the cases they'll make in the summer. Was talking to a friend this weekend, and I said, "If we had a Phil Foden, they'd certainly know and he'd be playing."
In other words, what Deano's been telling us is that's not where they're at right now. Given what he spent on Ollie and Matty, investing in Ezri and Targett…Like I've said, I think he understands potential and has an eye for a player. There's skill, yes, but there's also physicality, mental toughness, and reading of the game. I've only watched highlights, admittedly, but the level of competition in the FA Youth Cup games, etc., well…I'm sure training with our first team is light years different, never mind what it's like at deeper squads. You wouldn't see these players being introduced even at Arsenal or Spurs yet, either. I know.
We hear other clubs might be circling, but I don't think Chukwuemeka is stepping into a CL contender's starting lineup. And neither is Philogene-Bidace. This end of the market is pocket money for established organizations, and it's just a numbers game. You can throw around £300k-£1m on bets at will. Carney doesn't turn 18 until October. Louie Barry turns 18 in June. Jaden turned 19 in February.
These players are just entering their windows. They'll now have one to three years to impress enough in training or they'll move on. Maybe they make the bench more often. Maybe they go out on loan. We'll find out over the summer. We have to remember Villa are a club taking a Ross Barkley on loan while Mason Mount has become a fixture. That's the gulf in depth and pipeline. You look at our loanees right now, and none of them are tearing up trees.
For the senior side, there are a number of really big decisions, but not so much at the back.
Goalkeeper
Done and dusted. Backup is the question.
Defense
Cash, Konsa, Mings, and Targett are all good enough and all nailed on. We've got backups and competition to bring in, yes. But those are your starters. Hause stays, Engels goes.
Guilbert? He comes back and challenges. Most likely to be a backup, which he may not prefer to starting in France, so it could be a brief challenge. Kesler will get a look. Left back, more weakness in depth. I don't see money being spent on contracts for Elmohamady, never mind Taylor. They're apparently very good influences on the squad, though, and have been model professionals. Elmo might get an extension, but it's time to bring in backup at both FB positions.
Midfield
McGinn. Luiz. Nakamba. Sanson. Barkley. Ramsey. Hourihane. I'm going to leave out Ghazi, Trez and Jack here, given 4-3-3 or 4-2-3-1. This is the crucial bit. You have to ask yourself: If we're gunning for Europe, and we see the options of clubs above us…?
Luiz: The player who did as much as anyone to keep us up in Restart. Struggled after Covid. When he was fully fit and integrated, he read the game very well and did an awful lot. The question mark is maybe physicality and pace. But look at the Kanté's of the world. Luiz doesn't have to be a tank, just quick and decisive. He's got the nasty streak. My guess is that some rest coupled with a proper preseason and we'll be singing his praises again if he stays. If City take him back, then all the critics need to be quiet.
Nakamba: He's filled in admirably at times. Clearly second choice and I can't argue. He's still a bit timid, and I don't know that he really has the mentality to own his space, shut things down, and turn defense into attack.
Sanson: We just don't know. Have to assume he'll be a reasonable squad player. Hard to say how he influences summer decisions.
Barkley: Well, he's just not been the same since injury and Covid. £40m? We'll spend that elsewhere. Have to trust the staff here if he stays. But it won't be for £40m. Give me Buendia for that.
Ramsey: He's a decent player, but he hasn't changed anything when he's come on. Obviously a tough position and situation for his introduction. He'll get another year to prove himself, but I'm guessing he loses out long term if Villa bring in a CAM, and I'm guessing we will.
Hourihane: Great servant, will be leaving with loads of gratitude.
McGinn: The toughest call of all. He has the heart and spirit. Gives his all every 90. He has the range of passing and vision. Can score worldies. But. He's been very erratic. His decision-making comes into question. As does his touch. Me, I'm most concerned about his pace. And the other bits. Not sure he's Top Six standard. But I'd like to be wrong. Maybe the summer helps him. From injury to Restart and this unprecedented season, it's very hard to know. But you have to love him. I know I'd want him with me in a fight or a night at the improv.
Forwards
Grealish, Watkins, El Ghazi, Trezeguet, Traoré, Wesley, Davis. Because formation.
Grealish: Nothing to be said. Just keep him.
Watkins: Fantastic first season in the PL. Runs all day long, key to high pressure, comes back to defend. Doesn't get down, right mentality. Has size and pace. Just needs more around him and thinner woodwork. Could easily be our next 20-goal man.
El Ghazi: Seems to have all the attributes. Questions about his decision-making, game sense, and defensive side, and at 26…? I see him as as depth. He has produced, and is much better when Jack's around. Rumors of interest overseas. If so, we make a profit and bring in a player who addresses his deficits. Or he addresses them in the summer. But the clock's almost out.
Trezeguet: Tireless workhorse. Gives everything. Always seems to pop up in threatening spots. Who knows how long he'll be out, or what he'll be like when he returns. So, this is future depth, let's say. Otherwise, I'd say he goes.
Traoré: Gifted. Rather one-footed, from what we've seen. On the lazy side and a bit lightweight when defending. He goes to the bench and provides depth and change of pace. He can do things. If he gets competition, and I expect he will, I'd think he'll be off after another season. At 26, a make-or-break year for him. We'll see what he's made of.
Wesley: Who knows. Big and strong, showed good vision and intelligence, but raw and naive. He'll be here, no idea how much he'll be able to contribute. He won't replace Ollie, just can't cover enough ground. Gives a formation option, though, and might well surprise coming off the bench in a 4-4-2. My guess is that we'll look to recoup some of the £22m at some point.
Davis: The man without a position. Strong, good feet, great attitude. But he doesn't have blistering pace, has had trouble with injuries, doesn't cover a lot of ground, and has had trouble converting. One of the players you really root for, though. At 23, I see him out on loan or being sold. He might thrive in a different setup at the Championship level.
Barry: Worth a mention because what we haven't had in ages is a small, nimble poacher with pace. He seems to tick those boxes. He's been very carefully left out for a reason. He's probably the biggest 'mystery' of all for me.
So, that's what I see. We need a #10. We need a dominant, ball-controlling central midfielder. Or two. We need a right-side complement to Jack. Smith could move Jack to the middle, yes. Then we'll need a left forward to replace him. Where you see the differences between Villa and clubs like Liverpool, Chelsea or West Ham are where I expect to see the money spent.
Oh, and in case anyone was wondering, the ruthlessness shown with the women's team staff ought to reassure about Compass's tolerance.
Over to you.