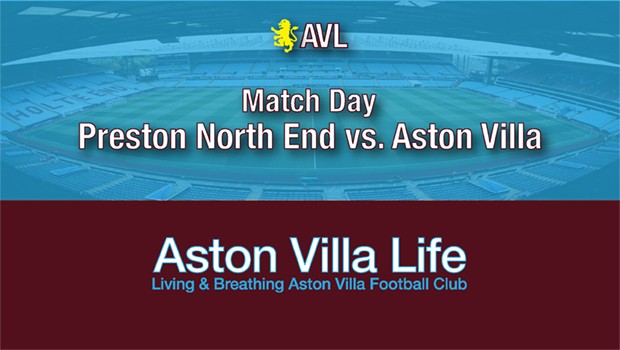 Villa's 0-1 Boxing Day win over Swansea capped an interesting string of results that had seen the side score two goals in each of their three games, yet walk away with only two points to show for their efforts. After Wednesday's game, Villa now sit ninth, three points off the playoff spots entering the day's action.
The team sheet's out, and the squad is unchanged from Swansea. Which is probably to be expected, as there aren't that many options for Smith at the moment. Elphick has been recalled from Hull, Kalinic signed, and other rumors swirl about. We know there'll be additions, and we know Smith would prefer to buy than loan. But for the moment, we've got what we we've got.
Today, though, Villa square off at Deepdale against a Preston North End side facing their own injury crisis. And now that an easier run of fixtures awaits, we'll want to build on the midweek victory and get another three points in the bag to stay firmly in the mix. We've seen second-half runs in the Championship before, and if Villa are going to have one, there's no reason to wait until after the New Year to start. Two wins in four days would do nicely to see out 2018.
Over to you.