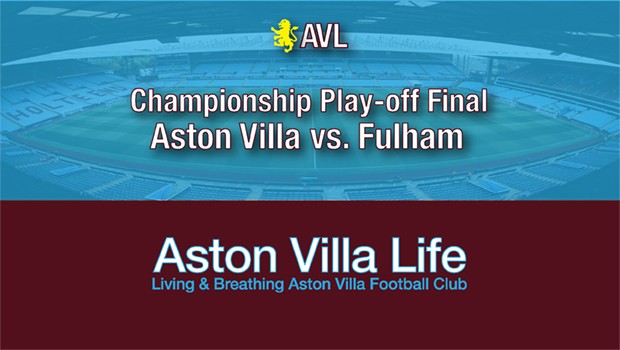 I've been putting this off, largely because I haven't wanted to think about the play-off final. Why? Because it's terrifying and surreal. Terrifying for obvious reasons, surreal because we're actually poised to win something. Up til now, it's all been fun and games, always another day, another possibility. After the final, well, season two in the promotion stakes will be final, for good or bad. I really just want to wake up and see that we've won.
Maybe I'm confusing terror with the nausea brought on by me thinking about me watching the game and sweating every single second, never mind every single touch. Mainly it's about how excruciating 90 minutes of winner-take-all football can be. God only knows what penalty kicks would be like. Seems like strong drink is a virtual necessity. Other medications should be taken as needed. In the end, I know I'll watch every second, however triumphant or traumatic, even though I'd rather be hiding behind the couch. And that's what has me thinking about me watching the game. Maybe I'm too focused on the negative possibilities.
Because should we fail at the final hurdle, we know what comes next: wailing and gnashing of teeth; tears of regret pouring into our beers; walking around in a dazed and demoralized state for days or weeks; casting blame and aspersions; searching for answers; enduring the taunts of rival supporters. Debating Steve Bruce, the players, the performance, and of course the season overall. We'll wonder at the cruelty of coming so close only to be denied, of all that could have been.
Then we'd get stuck into the remaking of the team and the realities of FFP. Which will likely be just as hard to bear as losing. I would imagine the odds are high we'd be saying goodbye to Jack Grealish, for example, just as we've come to love him. John Terry, naturally. Which others? Hard to say, what with math, age, ambition, and all. Robert Snodgrass would likely be gone, for one, but I have the troubling feeling Ross McCormack will somehow still be on our books, even if we don't know where he's at. Josh Onomah and Axel Tuanzebe? Alas we hardly knew you. Sam Johnstone? Still a bit raw, but a keeper nonetheless. Does Henri Lansbury have a place? Would Birkir Bjarnason be around? Mile Jedinak? Albert Adomah? Scott Hogan? Alan Hutton? Johnathan Kodjia? Jedinak? Elmo? Taylor? It's a long list of question marks.
And then of course, Steve Bruce. After what he's gone through personally, and the remit professionally, it's hard to imagine him returning if Villa have a third season in the Championship ahead of them.
Anyway, getting ahead of myself.
There's also the distinct possibility of winning and joining the scrap to stay alive in the second tier of the top tier. And getting stuck into the remaking of the team in a different way and the realities of FFP. Why does that keep coming up?
But before it all comes to pass, I will say that however much we moaned, it was a fun season. Perhaps we underachieved and should instead be sitting back, debating the PL remodel, and placing bets on who'll be joining us and Wolves. Perhaps we're exactly where we should've been.
Regardless, it was fun. It was football, a lot of it, and it meant something every week. We had proud days, dog days, and everything in between. Villa Park was full again a couple of times. Players played like it meant something—we grew to appreciate rather than despise them. Most of them, anyway. A degree of professionalism was restored along with the sense that we may indeed be exorcising the demons—that whether we go up or stay put, our club is finding its soul again. In other words, we do have things for which to thank Steve Bruce and Dr. Xia.
So, I'll get into the actual match-up against Fulham here in short order. Basically I just wanted to take a moment before the emotion takes over. Win or lose, Aston Villa are better off than the club have been in a long time. And that's something worth celebrating. And when it comes to the game itself, all I ask is that we give it everything we've got. Leave nothing on the pitch. If we lose, at least go down swinging and leave the supporters with the small consolation that it wasn't for lack of effort, invention, or application. Just give us a good showing, lads.
And while you're at it, go ahead and win the damn thing. Why not? Would certainly do me a world of good.
Over to you.