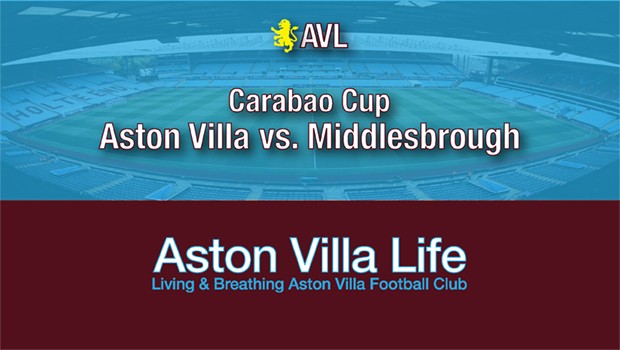 Cup ties haven't been much to look forward to for Villa the last several years. Ever since Martin O'Neill set the tone in Russia, Villa have seemingly had to prioritize league survival over cup glory (though MON was trying to save the squad for the push to the top). This season might not be so different except for the fact that Villa have a deep squad and a number of players looking to either reclaim their places or earn further consideration as future starters.
So what will be interesting in tonight's Carabao Cup match is seeing what we'd expect to be Aston Villa's B team. Which, apart from not getting many games together, should be a reasonably good side. And of course what we'll really be looking for are signs of life from Scott Hogan and continued good showings from players like Callum O'Hare and Jake Doyle-Hayes.
Hogan, obviously, has slid down the pecking order. O'Hare and Doyle-Hayes are trying to move up. But they seem to play well together. And over the course of a season, it's likely that Keinan Davis and Jonathan Kodjia are not going to be available on a given day or days. Hogan is still next up as a striker if Kodjia is out, so quality minutes, and a goal or two, are important for him.
Now, of course, with Jack Grealish perhaps looking to come back into the frame sooner rather than later, a game like tonight's might be a big one for someone like O'Hare. It's hard to see him displacing Grealish when Jack returns to fitness since he hasn't done while Grealish has been out. But given Jack's propensity to tease with his abilities rather than perform up to them consistently, you never know.
Of course, they're both going to have a hard time pushing ahead of either Hourihane or Davis, but Grealish might have more of a shot getting back in the side playing wide left. But he'll need to have been watching Green and Adomah to see where he needs to lift his game to make his case. O'Hare doesn't suffer from the same lack of intensity, but he's short. Or so I've heard from Steve Bruce.
Players like Elphick and Samba, Bree, De Laet, Lansbury, and Steer would all like to play. Clark and Lyden probably wouldn't mind being considered, either. I've never been able to see much of either, but given the lack of cover at left back, and the age of our defensive midfielders, I'd like to see more.
At any rate, instead of being a distraction, the Carabao Cup offers Villa a chance to keep developing the squad. At least for tonight. If we progress further, then Bruce will face decisions about how seriously to take the rest of the competition.
So, we welcome Middlesbrough back to Villa Park a week after the 0-0 league outing and will, for the time being at least, hope to see a couple players stating their cases for league action.
A win would be nice, too, to keep the good feelings going. You never know, it might one day become a habit.
Over to you.