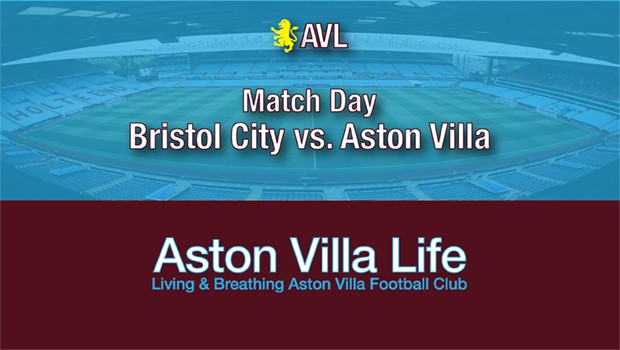 So here we are, third game coming up to close out a week of revelations that's seen Villa score—score, not concede—eight goals in two games. Count 'em: Eight. What in the world is going on? This is not our Villa.
Now I've read the banter, had a couple-three pints, and I really have to say that to my mind, none of what we saw the last two matches was down to Steve Bruce. I'd be happy if it were. But this is not the football we've seen since he arrived. We were 3-8 on aggregate in four games in all competitions heading into last Saturday. We're 8-3 in two games this week alone.
Maybe we got lucky. Maybe the opposition were poor. Maybe it is down to Bruce in some byzantine way. I don't know anything more than what I see on the pitch in any given match. You play who's in front of you. If they're poor, you put three, four or five past them. Colchester? That was a tightrope and are they really better than what Wigan had on the field? How about Villa answering goals in both games this week with more goals?
What we saw the last two games seems simple enough to me.
When we play more than one of the kids at a time, the kids do better. They understand each other. They are truly young and hungry. Moreover, they're pretty good footballers. They're young, yes. But they play on the front foot. They're good on the ball. They work hard, can run all day, and pick a pass. An ambitious, forward pass. They're on the same wavelength, and are playing to win rather than not to lose.
In short, they've injected life into a turgid set-up and started giving us what we expected to see this season.
Andre Green and Keinan Davis were a revelation…not just because of their own performances, but in how they instantly connected with Hourihane. Like minds. Hourihane apparently wasn't the problem. It seems to have been more about the supporting cast. Or how the supporting cast were playing (either by instruction or on their own lack of initiative).
Against Wigan? Same thing. All of a sudden Hogan was looking for a hat-trick. Adomah was good, Bjarnason was good. They're good players. But in both matches, the veterans were freed up immensely by the energy, creativity, skill, and fearlessness in the middle of the park that got Villa off script. Jake Doyle-Hayes and even Gary Gardner were playing like we've wanted the starting XI to play. And I was all for getting rid of Gardner.
Obviously these players will have good days and bad. All players do. But I really don't think the side that started against Hull would've put four past Wigan, whatever changes Wigan had made. And it's not like the side we put out Tuesday was unchanged or well-drilled. Obviously very far from it. Steve Bruce's preferred XI wouldn't have put four past Norwich, either. Just look to last season and ask yourself how long have the kids been in the first team?
Basically, Bruce has been given a lifeline, as I said before, and he'd be a fool not to take it. Davis, Green, and Hourihane may well have saved his job. Now we'll see whether Bruce is churlish or smart.
Bottom line: on any given day, there are at least four of our young players that deserve to start as much as anyone else in the side, based purely on form.
For the sake of argument, say Davis has three poor matches in a row now. Would that really end up being any different than persisting with Gabby? He showed more potential in 90 minutes than Gabby probably ever has. He's fast. He's strong. He's good on the ball. He's a better, more complete footballer, full stop. He can only realize his potential if he keeps playing.
Right now, no one will criticize Bruce if he sticks with these players in some combination. He's in a no-lose situation. The supporters are onside. The team is buzzing. He only has to go with the form players. That includes the veterans.
It's all about the mix. Pick Adomah or Elmo, all good. Pick Bree or De Laet, all good. The only real decision Steve Bruce has to make this week is whether Hogan or Davis is the featured striker. Hourihane has obviously earned another start. Doyle-Hayes has, too, but he won't get it. At any rate, get the starter wrong, and apparently we've got options off the bench.
Maybe I've had too much to drink, but I really wonder if we'd be any worse off with De Laet at RB and Bree in Terry's place. And I advocated for bringing Terry in. I don't think we'd be any worse off with Doyle-Hayes out there instead of Lansbury, either. And Lansbury's not a bad player. While we're at it, let Wheelan go for 60 minutes then bring Lyden on.
Steve Bruce has a delicious, and difficult, dilemma. He's actually got a lot of good players. Some of them are his buys, some RDM's. Some are just "kids" he inherited, the sorts of young players who've been overlooked by Villa managers for a long time. But this lot is coming of age and they seem to have a lot of promise.
I understand Bruce sounding cautious and trying to dampen expectations. That's fine if it's psychology. It's not good if it's an opening salvo in a round of rationalizations that sees us reverting back to the form we've previously seen.
So, up to you, Steve. If you revert to the previous selections and tactics and they yield us goals and wins, then fair play. If they don't, and you persist, then we know you really are just running scared. I'll give either approach a fair shake. But based on what we've seen so far this season and over Bruce's tenure, I'll simply say that Bruce can't reasonably ignore the fact that we've consistently looked worse with his previous selections over many, many games and against all levels of opposition than we have the last two.
Ride the wave, Steve. If it doesn't work, I'll be the first to raise my hand. But I don't think it'll be any worse than what Cardiff and Reading did to us. And I'd rather we go down swinging than finish mid-table again by meekly playing it safe and just hanging on.
As for Bristol? I could care less who they are and who they put out there. The whole idea is that we should be expecting to beat anyone in this league. God knows we've spent enough. We can all look up their record, top scorers, whatever. This whole campaign is about us, not the opposition.
Over to you.