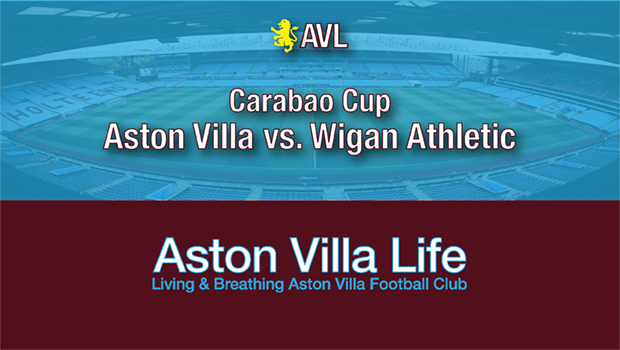 Football, it seems, never sleeps: weekend matches, weekday fixtures, cup ties, internationals. And so, of course, following the much-needed win at the weekend, Villa are back in action today in the Carabao Cup, hosting Wigan.
You've basically got two schools of thought when it comes to cup ties. Keep things going and use the match to reinforce combinations and perhaps winning ways. Or, basically chuck it, and throw in the players not getting regular playing time. You're balancing recovery, squad development, and the possibility of injury vs. trying to get better. To be honest, I think Villa could use a bit of both.
The younger players, of course, most likely aren't affected that much by another match three days after putting in a shift on Saturday. And they'd most likely be ready to go again just as soon.
But with just four points and sitting 16th, Villa have to remain firmly focused on the league. Complicating matters is that the Bristol match is on a Friday, meaning one day less to recover.
So do Green, Davis, and Hourihane go again Tuesday? You'd think they might, of course. And I'd have to be closer to them to really have an informed opinion. From a distance, I'd be much more tempted to hold them back. Let O'Hare and Hogan get out there. Give Adomah some time. Lansbury could use a full 90. Let Terry have a sit down and chance to get to London and back, and give Samba a run out. You'd think Whelan could use a rest as well. De Laet or Bree should feature, obviously.
Maybe they're all champing at the bit, though, and wanting to play. Maybe Bruce will be looking for an excuse to go back to his original, unforced prescription by betting they won't fare as well. We'll see soon enough.
I'd also be tempted to go the alternates route in order to preserve confidence from the win instead of introducing doubt in a cup tie, where we all know anything can happen. I'd hate to see a scrappy, lower-league opponent with nothing to lose pulling us into a physical match and getting some kind of result.
Then again, winning is never bad, and you'd like to think that with even with our 'second' team we could expect to prevail. I know.
It's a small quandary, in the grand scheme of things. The much bigger issue is whether Villa will be ready for Bristol on Friday.
As everyone is no doubt well aware, we're sitting 16th at the moment, eight points adrift of Cardiff and Ipswich—who've won all four they've played so far—and three off QPR in sixth. It's already time to just start keeping pace, even if we're not making up ground. Will the top two falter? At some point, yes, but the marker is already down, and we have to be able to win when they don't.
Which of course brings up the impossible dream.
Do I think promotion is do or die? No. No one will die if we don't go up. Well, not because we didn't go up, anyway. But…as we've talked about many times, Villa have a very expensive and perhaps too-old starting XI (depending on what Bruce decides with Green, Davis, et al going forward). If Villa can't get back up this year, with FFP, our options will be limited. Kodjia would likely want out, and if Hogan or anyone else hits some kind of form, we might well be forced into the multi-year rebuild.
And of course, whether or not the current side could stay up if they do make the jump is another very real question. But I know I'd rather be up than down.
Anyway, food for thought on a Tuesday. Like an olive, or something.
Over to you.