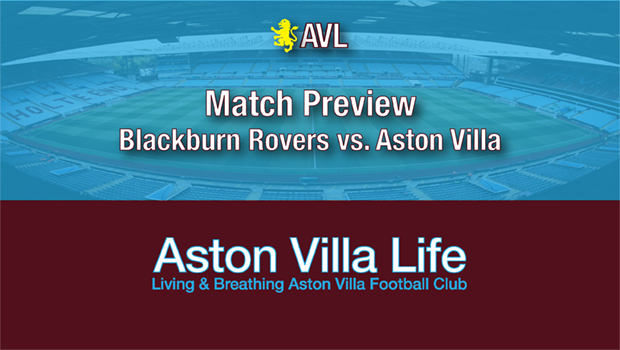 This week we take on another relegation-threatened side in Blackburn Rovers, currently sitting 22nd on 45 points, two behind Small Heath. Rovers are 16 points behind us, while we trail Newcastle (and the second automatic promotion spot) by 27. So, in all fairness, we're closer to relegation than being second in the league. Hence the grumbling.
Of course, this means that Blackburn should be well up for it…just as blues were. This time we're away and have very little to play for except Steve Bruce's goal of a top-10 finish. How much that means to the players? No idea.
So what are looking at?
As the warm glow of the derby win gradually fades into the background, Villans now will look to this match and the final fixture of the campaign against league-leading Brighton to get a sense of where we're really at, and more important, the work that needs to occur in the off-season. The idea is that perhaps we'll show something in these final two fixtures to make the summer's work appear less daunting.
I'm doubting that's going to happen for a couple of reasons.
One: We haven't shown any signs as yet that we're playing to any sort of system beyond getting the ball to Kodjia someway, somehow, and nicking the odd goal from a set-piece. It's been 'effective', but hardly scintillating.
Two: When presented with an opportunity to play to a different player's strengths in Scott Hogan, Villa showed little capacity to do so.
Basically, it all means that the link-up play is still wanting, and creativity, never mind sophistication, is in short supply beyond the individual level.
We've gone back and forth over the merits of different systems and the urgency of simply getting results and steadying the ship. We've debated Steve Bruce's ability to get Villa past the next hurdle. We've wondered why certain players we've brought in for good money seem either shackled or lost at sea, and why they haven't made the impact at Villa that caused us to chase them in the first place.
Are we not able to utilize them properly, or is Bruce waiting to regroup and refashion after drilling them to grind out results and get some results? Have we got yet another set of mismatched parts?
Questions certainly outnumber answers. But answers will be forthcoming. Transfer speculation is heating up, and one imagines a number of loanees finding permanent homes elsewhere over the summer. There'll be a lot of clickbait headlines on NewsNow. Might even come up with a couple myself.
But really, the story is now about expectations, and Dr. Tony is not going to accept anything less than promotion. So whatever you think about Steve Bruce, he's now firmly on the clock with no excuses. He'll definitely want all three points.
More important, this game will show us something about character. Do the players want to win simply for the sake of winning? They should, obviously. But do they? Or are they already thinking of beaches and bikinis…And never mind the fact that Villa winning might well keep Small Heath up. I know many don't care at all what happens to the noses, but the result will certainly resonate in Brum if nowhere else.
Bruce has vowed to play to win, as of course he should. But it's up to the players to show us something to back the optimism garnered from finally being competitive, or support the argument that we're underachieving. It might seem like a nothing game, but it's exactly the sort of match we should be looking to for answers.
Over to you.