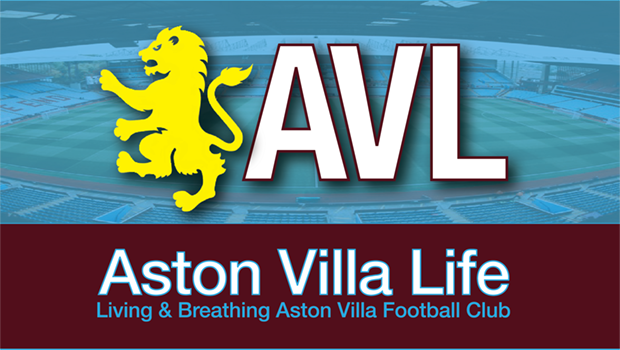 "We've never been 'in it' this bad." Never has a truer word been spoke.
This came from a random Villa fan that I precariously found myself grinding up against on a tightly packed train on the tube between Kensington High Street and London Paddington after the match on Saturday.
Prior to kick-off I observed an uneasy tension among the travelling family. Almost as if we were just about to see the opening jack being rolled at the World Indoor Bowls Championship. It definitely didn't feel like an away day. It remained this way for the full ninety.
There were some half-hearted choruses of "Tim Sherwood's claret blue army" and "Timmy, Timmy give us wave" – the gaffer obliged. I abstained from taking park in any pro-Sherwood chants and this stemmed from my annoyance at some of his rather naive comments this week about the perceived vision of the club back in the summer. A supposed shared vision among the decision makers at the club that we were to recruit primarily young players to work on and build with before openly admitting as to how he thought it was going to be a struggle – in effect – because of this vision! He just didn't put it quite so blunt.
It's a backward concept. Staying up and plying our trade in the Premier League come 2016/17 – what with the record television deal – is paramount. It's a necessity. Without it perhaps Lerner will never be able to be rid of the club that he desperately wants to sell. What with the extra onus on survival I'd like to think that someone with a little bit of common sense may have pointed out that this is not the time to be bringing in a full-compliment of young foreign players before taking half the season to figure out your best XI. Sherwood's pre-match press conference had me punching my laptop screen.
Losing Delph and our goal scorer and regular match-winner Christian Benteke was inevitable. How we spent that money was always going to be single-handedly the most important factor on how we do this season. If Sherwood expected to be struggling with this group of players, no matter whether it was Reilly or he that sounded them out, then why go that way in the first place? I'd rather several experienced Premier League players between the ages of 26-32 along with a couple of promising players come in and hit the ground running. We may well have kicked on and managed to land a semi-decent final table finish rather than placing 17th being the aim of the game.
To finish 17th we need to try and hit that famous 40 point mark. Thus far we have a tenth of that total a quarter way through the season and, judging by our performances and Sherwood's inability to decide which personnel to stick with nor a way to set-up, I'm not sure Paul and Debbie, Dynamo and my friend Ryan Tricks combined could magic us out of this mess.
Onto the Chelsea match itself and we were going well for 35 minutes (everyone bar Ashley Westwood that is) before another Brad Guzan howler changed the course of the game. I said after the Palace match that something needs to be done about his distribution inconsistencies. In both cases players, Amavi at Palace and this time Lescott, have been court dawdling but there was nowhere for either to go should they successfully turn and look up the pitch. People question whether or not Mark Bunn is a Premier League goalkeeper; but I'm not sure he could possibly do any worse between the sticks than our American friend. Hand him the gloves.
The second goal was unlucky and that really did knock the stuffing out of us. The rest of the game seemed to fly by without us really ever getting into stride. It probably should have been one or two more for the home side. We showed little intent going forward.
This weekend we play host to Swansea. For Sherwood's sake I hope we're not losing the game mid-way through the second half because I genuinely fear that it could turn nasty with the terraces baying for blood. As for the line-up I stick by what I wrote above, I'd go for Bunn in goal with a bank of four in front of him. Hutton and Amavi as full-backs with Richard and anyone except Lescott partnering. My two holding players would be Sanchez and Veretout with Gil in front of them. Grealish on the left and one of either Sinclair or Ayew on the right with Gestede up-top. Although I must emphasise the importance of getting players around him – far too often he appears lonesome. The other option is to try something a little different and go with Traore playing off the last man instead. Finding that winning formula has to start now.