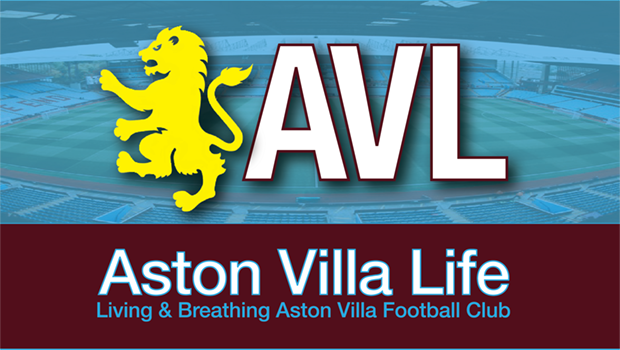 One swallow doesn't make a summer; indeed, I'm wondering if we will see a summer this year after the extreme weather conditions that have occurred these past few months, and longer.
But we can't seriously equate the deluge in the west country and other areas with the dismal conditions at Villa Park these last 3 years. Yes, we have been suffering as Villa supporters but the condition of wading around in floodwaters for months on end is something quite different, no matter how we might think that Villa have been sinking into the mire.
Sometimes we have to take a reality check. And sometimes an event takes place that helps to punctuate the gloom.
The result of the Chelski match cannot be knocked and has to be savoured; after all we don't know (yet) whether the players can sustain the effort of constantly chasing around to harry the opposition into errors. They did it well against Chelski, but is this really what football is all about?
I loved Eric Houghton's account of how the famed pre-War coach Jimmy Hogan used to tell his players to "make the ball do the work". And, more recently, Brian Little repeated that mantra, and added (in words to this effect): "I was taught to caress the ball; to treat it as if I loved it."
Ron Saunders used to instil a teamwork ethos into his players based on fitness, effort and trust, but they knew how to play football. The sweeping moves from midfield via Mortimer and Shaw to Morley remain with us in our memories (and on video) to this day.
In the recent Norwich match, a glorious end-to-end Villa move resulted in a fine third goal, and against Chelsea we again saw evidence of football ability in the execution of Villa's goal. But what do we see most of the time? I don't need to tell you – you have seen it.
But if the team is showing effort and winning then it would be folly to lambast the players, and the manager, even after such a long-lasting run of paltry home results as they (the team) are developing experience. In the past four home games, at least, we have seen Villa score four goals (twice) and the win over Chelsea. Winning at Villa Park is beginning to become a normality again, and the players have clearly responded to the backing of the crowd.
The hope is that the team is acquiring confidence to start applying science to their game as we have seen, flittingly, in the past two games. When safety in the Premiership is attained, perhaps we might see the team relax a little and play the football we loved under the managership of Ron (Saunders), Big Ron and Little Brian.
We Villa supporters forgive very easily. Watching the highlights of the Man U vs Liverpool match on Sunday, my mind momentarily dwelt on how Villa surrendered to the same Man U at Villa Park earlier in the season. But, of course, Villa had been without the rock that is Ron Vlaar that day – one player that can inspire others from the back. That his absence usually means that Villa relapse into poor play is a big worry. We are all too aware that the squad lacks depth, as also the fact that we seem to be able to raise our game against the big 'uns, but against the minnows we struggle.
Now, if I were to make this observation:
Until we add the following things to the team:-

1) Quality players
2) Invention
3) Unpredictability
and dare I say it….4) Flair,

we will be a safe mid/upper table team who will flirt with cup success and the top 6 at best.

… you might think that I was being optimistic about how we will fair with the current squad at Villa Park. You'd probably be thinking "well, if we finish mid-table, that's as best as we can hope for as things are now."
However, the above is roughly what I would have stated last summer, if asked.
But now I'll tell you the truth. The above was written 10 years ago (on another blog, but not by me) in the time of David O'Leary and, of course, when Doug was chairman. And even the left-back position was a bit weak in those days. J'lloyd Samuel was then the incumbent and his lack of defensive ability was soon reported as being more apparent. These scenarios are not much different to what we've been getting of late, I think!
So, all-in-all, we're experiencing something of a deja vu. We thought the situation was getting bad ten years ago, but the take-over of 2006 came as a big relief and heralded something else, we were told.
Is it possible to conclude (after the recent results) that we might be on the right road at last? Or is it still too early to judge? Perhaps we are slowly making progress, but maybe towards being "a safe mid/upper table team who will flirt with cup success and the top 6 at best".
Within 12 months we'll have a better idea. Perhaps.