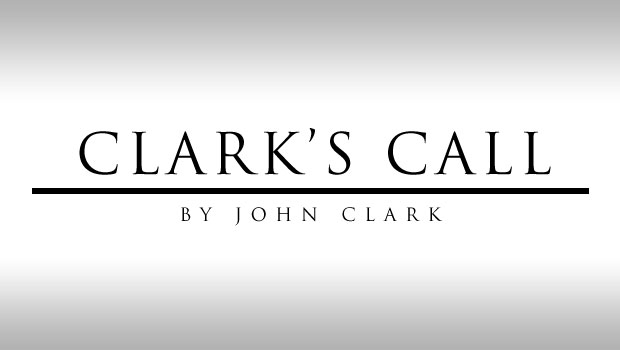 Well, it's starting to get a little more exciting and a little less nerve-wracking. That's the funny thing about wins and wonder goals.
Winning three of the last four and four of the last seven, Villa have started to show that they're not among the worst three teams in the league. They may yet end up in that inauspicious grouping, but somewhat against expectations they've responded well under pressure so far during the run-in. We're clearly a better side than Stoke, Sunderland, QPR, and Reading. Flawed, yes. But better.
Now Villa have pulled Stoke into the fray along with Sunderland, which is a lot better than going head to head with only one other side to avoid that final spot.
What's changed? Simple stuff. Scoring more, conceding less. The side aren't so vulnerable from set pieces, making opponents work harder to score. Christian Benteke, Andreas Weimann, and Gabriel Agbonlahor have developed a better understanding, and indeed, Villa as a whole seem to have a better sense of themselves going forward.
What that really means is that Benteke's consistent threat has helped shape the rest of Villa's attacking thrust, and both Andi and Gabby have taken advantage. We're not reliant on one man anymore, even if there is one vital man.
I wasn't able to watch the Stoke match live, and instead settled for a couple replay viewings with the comfortable remove of knowing the result. The game looked better than I'd expected, the value of an early goal against a side like Stoke being apparent. While Stoke started with plenty of energy and intent, they quickly lost their composure after going down, and Villa enjoyed a relatively comfortable first half, eschewing at least two really good chances from Weimann and Gabby to double their lead, plus a couple other good looks from Benteke and Jordan Bowery.
Bowery's surprise inclusion perhaps shouldn't have been so surprising, given the physical challenges Stoke present, but given that it was only his second-ever EPL start, it was a bold move by Paul Lambert regardless. And it paid off well enough with Bowery keeping the play alive with Lowton to help set up Gabby's goal.
The other points of conversation in the first half, Baker's handball let-off and Gabby's "dive"…Well, I don't know what Baker was doing with his arm out like that because eight or nine times out of 10 he'd have had the call go against him. But I think Clattenburg got it right: He didn't move his arm to play the ball, and was so close to the player that he never had a chance to move his arm out of the way. He was a lucky boy all the same.
Gabby looked to have just caught a tiny bit of Begovic's leg, causing him stumble. The yellow was a bit harsh, but no harm done.
Villa picked up where they left off to start the second, Bennett with a decisive cut in and perfectly weighted ball to put Bowery in on goal, forcing a good save from Begovic as he tried to go near post just after the re-start. He's an interesting player, Bowery. Certainly not another Benteke, but he might become useful on a more regular basis. He kept turning up in good positions, showed nice touch, good strength, and kept it simple.
Guzan was great again, commanding and decisive, and Gabby was involved all over the place.
It was a spell of the nervy, indecisive defending from Villa that led to Stoke's equalizer, seemingly keyed by Charlie Adam's introduction just three minutes earlier. And it looked like once again Villa might have had all their good work undone by not taking more of their chances.
Then all of a sudden…What a goal. The jubilation among the supporters said it all, as did the players' reactions.
All in all, Villa looked very composed for most of the game, growing in confidence if a bit profligate, and Stoke were one-dimensional in the extreme. If they can't figure something else out, they really are in trouble.
The Rest of It
QPR: Oh dear. I watched this one and really couldn't believe how poor both teams were. QPR with a fair amount of talent on the pitch were completely disjointed, a bunch of individuals. Being a man down most of the game wouldn't have helped, and they did show a lot of fight: Remy's goal was a cracker. But Wigan were dire, and really didn't deserve anything. The fact they got the late equalizer courtesy of Shaun Maloney…Well, that's why QPR are going down. They had the improbable win in their hands. Instead, they gift Wigan a vital point.
I really did want QPR to get all the points because they're not going to catch us, and I wanted Wigan to at least be level on points if they win their game in hand and catch us up.
But Stoke and Sunderland may well make Wigan's annual escape act irrelevant to Villa's fortunes.
Here's to hoping.
Fulham? Not a mathematical must-win, but I think the side need to look at it that way. Winning is a habit, and we could stand to pick it up. Four out of five will keep pressure on the imploding sides around us and leave ourselves with less to do. Fulham aren't in any danger. Which means Villa's will to win ought to be decisive. Just shut down Berba.
In the meantime, I'm proud of the side getting results when they've been so vital. They're showing the character that was in doubt earlier.
There's a team being built here, and it might finally all be coming together just enough and just in time. This won't be the finished article if Villa survive, but it will be a good foundation to build on, and Lambert has earned the right to stay at the helm and take the next steps.