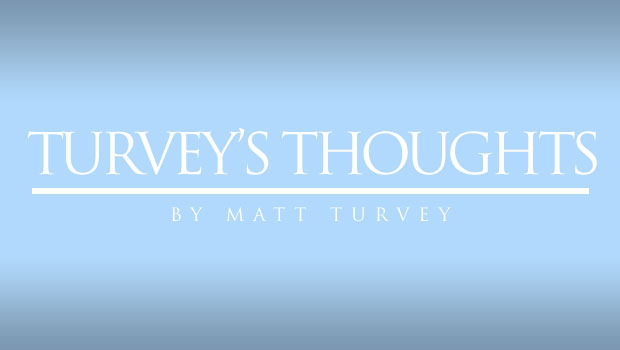 If ever there was a game of two halves, then the match we saw on Sunday was certainly it. In the first half, Aston Villa were the dominating team with Liverpool standing off from players and conceding a lot of space in the middle. As things unfolded, it looked like Liverpool were going to be in their wasteful mode and we really could genuinely get something from the match.
Of course, as we all know now, things changed. Villa came out seemingly slower, with less drive to push on and the all-too-familiar view of fear on their faces. When Jordan Henderson took the first goal for the visitors, there was that familiar sense of anxiety, part of which led to the hacked attempt at stopping Luis Suarez which meant a penalty. Once Villa were behind, there was nothing that illustrated a way back.
Where's The Passion, Lads?
In fact, at 1-2 down, much of Villa's play seemed to be unfolding with all the urgency of an inebriated summer's day drinker lounging in their local beer garden. To say I lost track of players stopping short on runs is an understatement, and the fact that the desire, the sense of urgency wasn't there told its own story.
There were moments that pointed to a less-than-satisfactory result. Barry Bannan's overthinking and errant passing gave a lack of confidence to the midfield area. The effect seemed to be visible to the team on a few occasions where players, seeing Bannan was available to receive the ball, instead were choosing to pass to other team mates.
Andreas Weimann pulling up in what looked like a hamstring twinge also seemed to indicate that it wasn't a case of if, but when, he was going to be making way as a substitute. Given Weimann's central role in attacks over the past few months, his loss was a significant one.
Overall, the positional sense of players, especially in the attacking areas, often seemed less than perfect. From my view of the game in the Doug Ellis Stand (Witton Lane for those that aren't a fan of our former chairman), the shape and movement of players was often poor.
In that sense, the outlets for balls were clearly obstructed. Numerous times Villa showed anxiety when trying to move the ball around with their lack of urgency making attacks easy to nullify. Fans, raucous and loud in the first half, were far more pensive as the game slowed down leaving regular shouts for the ball to be punted forwards as Villa failed to probe for any openings.
Statistics Alone Mean Nothing
In pure possession and territory terms, the game was fairly evenly matches, though Liverpool were clearly demonstrating more desire and penetration when in possession.
Interestingly, it was Villa who fired in more corners with 24 attempted, seven of which completed. Liverpool, by comparison, completed a mere two of 15.
With that said, it was clearly a move by Brendan Rodgers to want to take advantage of Villa's lack of desire when bringing Raheem Sterling on to replace Phillipe Coutinho, though Sterling didn't impact the game much once arriving with more wide attacks coming from the side of Glen Johnson and Stewart Downing.
Villa were also somewhat fortunate that Suarez, without a doubt a key man in Liverpool's attacking exploits this season, was having a less than optimal day. Suarez, less than predatory, managed to get less than half of his shots on target, though he took seven of his nine chances in the penalty box illustrating that the defence, marred by a somewhat shaky midfield, was easily navigated with skilful play.
When looking for the reason why Villa came away from the game with nothing, it seems obvious that there is a lack of leadership on the pitch. Even Ron Vlaar, the man acting as Villa's captain, was less than solid mixing surging runs into attacking areas with less than accurate passes at the back.
Can A Young Team Find Their Leader?
As everyone who pays even the mildest attention to Villa will know, the team is young and short on experience. Now, with seven games left of the season, the pressure is going to build. Had Villa managed to salvage a point, things would have been in the Midland club's own hands when it comes to salvation. Instead, Villa fans will be reliant on the failure of other clubs around them to survive, potentially ending up in a position I have stated for months – that they may have to win the last game of the season to survive.
In an somewhat ironic twist of fate, it may well be Martin O'Neill's management of a Premier League club that secures Villa's survival as Sunderland plummet towards the drop zone at an alarming rate. Ellis Short's choice to hire Paolo di Canio as the club's potential saviour does seem, in all honesty, strange – is a potentially explosive emotional character what the Wearsiders need?
Could Martin O'Neill Save Our Season?
However, it isn't our concern on what happens to Sunderland in positive terms – few things would cheer up Villa fans if the north eastern club were to implode taking an O'Neill legacy with them.
This isn't a certainty but potentially means that it will be one of O'Neill's clubs that eventually gets relegated as a result of prior instability caused by the Ulsterman. Post-Villa, "the Messiah" was still being touted for key jobs in the national game, though his reputation has taken a severe dent.
For our sake, as much as it means having to rely on the slip-ups of others, I can only hope that Sunderland fall past us, with the game against them taking on a huge importance. Wigan Athletic, as they seemingly manage each season, appear to be putting together a run to narrowly escape again.
So can Villa survive this season? Things hang in the balance still, though few would have predicted that it may be previously-loved manager O'Neill who provides the salvation from a potentially disastrous relegation.
All Villa can do now is play as well as they can. If they manage that, they will survive barring a huge resurrection of Sunderland's fortunes by their new manager with the future offering a continuation of a rebuilding project that has potential.
If not, the club from B6 may well be facing their darkest period since the mid/late 80s as relegation can be labelled as nothing less than catastrophic.
Till then Aston Villa must pull together or face being destroyed alone. For the sake of the fans, I hope the players find the necessary desire inside themselves to survive, if only for their own pride.