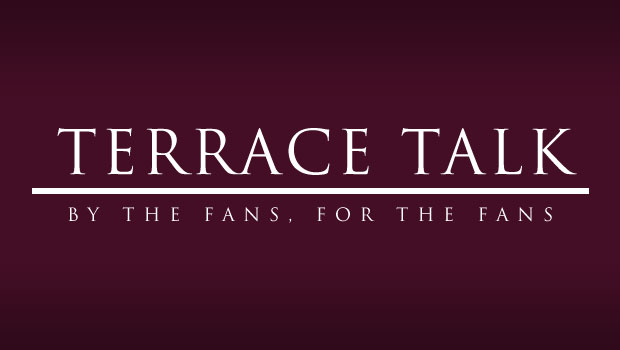 First off a little humour goes a long way in taking the edge of what was a poor weekend.
During the war against France, captured British officers were asked why they wore red tunics as they were very easy to see. The answer was: so the troops can't see when we are injured thus leading to a drop of confidence and morale during battle. The French officers thought about this for a while and to this day they continue to wear brown trousers.
Our club leaders last Saturday were wearing those brown trousers. They lost sight of the game and became timid and were unable to rally the troops. Regardless of their pay scale, this is a young team that can be cowed by teams with more experience. Until they become comfortable in their skins and not until a couple of leaders step to the front on a regular basis, Aston Villa is going to yo yo back and forth from good games and poor games.
Nobody made Southampton pay for their success, it was given to them. Last week against Swansea, there were some tackles that garnered yellow cards. Some of those tackles were a follow through that were a little late. This shows a no surrender attitude and in my opinion, a worthwhile card. Swansea were looking over their shoulders. Not so with Southampton. Villa lost confidence, laid back and lost the game plan. Regardless of the score, the other team needs to know they were in a game. Villa didn't do that. They didn't leave a reminder for the return trip to Villa Park. (except for Guzan's frustration card)
Confidence is a strange mental state. It's usually a long time coming and can disappear in an instant. Everyone is susceptible to a loss of confidence. As fans we witness it almost daily. (and then hound said player or team mercilessly. I have been guilty of that) Players can't take on more than they can chew or they will be like beaten dogs. Paul Lambert, in my opinion, gives his charges just enough to challenge them.
Nathan Delfouneso going to Blackpool is a perfect example. He has gone to a team where he is given every chance to succeed and succeed he will as his confidence increases. Something that I have noticed is that level of confidence should be equal to level of pay scale. It just doesn't work that way. Several players have arrived at Villa over the last couple of years and they have tailed off from previous levels. I'm sure they didn't discover two club feet overnight. A loss of confidence is a big part of their performance for Villa. Lambert's job is to restore that.
Players have to have confidence in their team mates too. To know that Holman will be tireless, that Vlaar is impenetrable, Guzan commands his box, or Bent is a magician with his feet gives players and also the manager a feeling of safety and thus they are less tentative with their play.
It's a big puzzle, one that can go either way in an instant. But to fold your tent is unforgivable. Players need to keep their heads regardless of the score. As we have said countless times, if it's good footy then a loss isn't so bad.
Increased confidence, a more in your face attitude, and a never surrender mind set–something to work on.
Podcast: Play in new window | Download