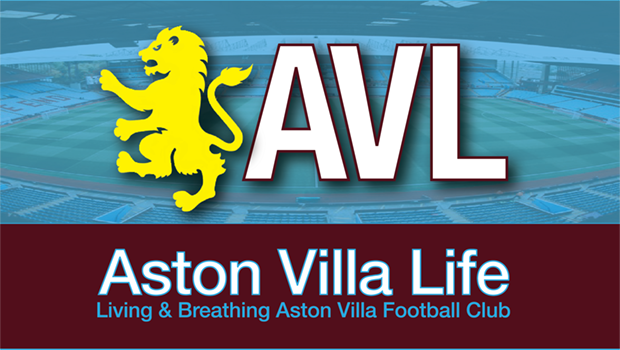 Given it is the international break, I've decided to cover a few things which have caught my attention this week. We, of course, have a game next Saturday at Manchester City and I'll look ahead to that a little later. All in good time as it were because to begin the topic is all things Rooney.
Why Rooney Must Finally Learn
The name Rooney has become synonymous with two of the darker incidents of the past week, and it's Rooney senior's indiscretion which troubles me more. What Wayne did in Podgorica on Friday night was petulent in the extreme. Kicking out at his opponent in a game that England were coasting was irresponsible and indefensible in equal measure, and thus I am glad Capello said as much post-game.
Personally I hope UEFA throw the book at him and give him the maximum 3 game ban although it looks unlikely. The player, while one of the most talented of his generation has always lacked discipline and has had plenty of chances.
There is no place for violence on a football field, frustrated or not, and the player must learn to control his temper once and for all. I'm sure that sitting out next summer's European Championship would give him plenty to think about.
He let his team-mates, manager and fans down but, more importantly, he let himself down. After a fantastic start to the Premier League, finally silencing any remaining critics over his transfer request last season, he has ensured his name is entrenched in controversy this season yet again.
A £250k a week 'profession' should be expected to behave in a way that doesn't involve such outbursts, especially when repesenting his country, and given there was no provocation for the attack on his opponent.
He may be his country's most important and influential player, but with this comes geat responsibility. Instead, Rooney behaved like someone who thinks they are untouchable.
Joe Hart's comments, while admirable in defending his team-mate were mis-placed, mis-guided or down-right stupid. As it is, England face at least one match without Rooney next summer. I have heard some call him England's talisman however i don't subscribe to this.
How often has he produced for his country? A flop last summer, sent off in Germany 2006 he has much to prove at international level. Not least that he has the temperament to succeed in it.
A Chip off the Old Block
As for Rooney senior, if guilty, he has brought far more shame on the game than his son. Match-fixing and betting scams in sports has become a global problem and must be stamped out. It ruins the very integrity of our game and, indeed, any sporting element. Anyone involved should have the maximum punishment thrown at them.
With so much money in football, it has become big business and there are millions of pounds to be made. With so much interest in the Premier League, although I know the game involved was a Scottish fixture, it will naturally attract unscrupulous types.
The influence of the Asian betting market in particular is massive, you only have to look at shirt sponsorship to see this, and with the technologies involved it is hard to police.
Indeed who would we even trust to police it? Surely not FIFA, who are rotten to the core given recent revelations. I will examine more closely the problem of all this money in football in an upcoming article.
A New Found Respect for Gary Neville
It's funny how things change, hey? Having not been a fan of his during his playing days, I find myself warming to Gary Neville.
As a pundit has been a great addition to SKY coverage because he talks a lot of sense, is unbiased (Glenn Hoddle take note) in appraisal, and unreserved in opinion.
His views on the game are well-balanced and informative. He shows as much promise in front of the camera's as he did when coming through at Old Trafford all those years ago. Not a bad combination to say the least.
Euro 2012 – Final Round
Tuesday sees the final round of the Euro 2012 qualifiers, with England the only 'home nation' qualified at present. The Republic of Ireland will expect to secure a play-off spot against a fast improving and in-form Armenia. Speaking as an Irishman who is going to the game, here's to getting the 3 points we need.
Scotland meanwhile have lots to do to get any kind of result in Alicante against reigning champions, Spain. The Tartan Army will have as much interest in Czech Rep's tie against Lithuania as the Czech's must better Scotland's result to qualify.
Wales have shown recent improvement under Gary Speed and will look to finish third with a win in Sofia against a very poor Bulgarian side. Northern Ireland, on the other hand, are only going backwards under Nigel Worthington and it is surely time for a change.
Elsewhere there are two "winner take all" games with France hosting Bosnia in Group D. France lead the Bosnians by a point with the loser certain of a play-off spot.
Copenhagen sees a mouth-watering top of table clash between hosts Denmark and Portugal where Denmark must win to take the automatic spot, however both may yet qualify, and this section looks likely to provide the best runner-up.
Sweden are also in contention for this but as they are hosting the Netherlands it seems unlikely they will get the three points they need.
Man City on Saturday
Next up in the league for the mighty Villa is a tough away day at the Etihad Stadium.
With it much too early for team news, predictions are premature but it's fair to say the home side are strongly fancied. City saw a good response from the players in the resounding victory at woeful Blackburn, which showed a strength of team character in the aftermath of the Tevez saga.
City and Mancini have certainly come out of that particluar spat much better than their want-away Argentine. By acting swiftly and sensibly in suspending Tevez, they got it right, and I for one won't be sad to see the back of the player, no matter how talented he may be. Since coming to England, he has courted controversy wherever he has played, and his ties with Kia Joorabchian seem as much to blame as Carlos Tevez himself.
Getting back to the game though, Villa, despite much fan displeasure, have made a solid start to the campaign, and we go to Manchester City unbeaten, and with confidence high.
It may not be pretty, but its been pretty effective. With Bent hopefully now rediscovering his scoring touch, we cannot be ruled out completely.
It is likely that Shay Given will also be key to our chances against his former club, along with fellow former Citizens Richard Dunne and Stephen Ireland. If Given and his defence can keep a clean sheet then, who knows, maybe anything is possible.
That said City are a worthy favourite. Their attack look a little too fleet of foot and with Silva pulling the strings I'm afraid I can only see a comprehensive victory for the home side.
I will not read too much into any defeat as better teams than ourselves will get nothing when they visit City. I do, however, still see reasons to be cheerful in our start, and McLeish is proving a competent, if unspectacular, appointment.
I think we are still finding our feet and our identity under 'Eck but there was certainly improvement in the Wigan game and i still think top 7 is realistic this season.
The future will be decided as part of a whole season though, and to judge the man properly, we will have to see how he performs against both the good, the not-so-good, and the bad sides.
Who knows, we may even be pleasantly surprised come May.
*** NOTE *** – New to our site? Not got an account? Register one via two options – a) use your Facebook account to login by using the "Login with Facebook" on the right of the site, or b) get in contact with the username and password you would like via http://www.astonvillalife.com/contact and we will get you one set up.
Remember – blogs are much more fun when your opinions are heard!