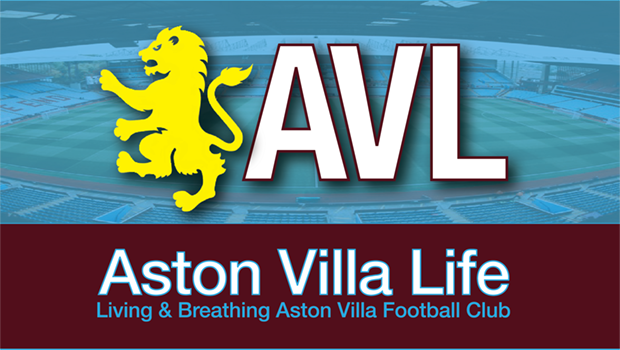 After calming myself down following the match against the Baggies, there needs to be a time of reflection on some more general hard truths that many have spent time denying fervently. At the core of the matter is failure which has occurred on potentially innumerable fronts during the course of the progression of the season. This article will try to analyse where the season went wrong and how we can, as a club, do our best to ensure that we do not have a season as bad as this one. The views expressed herein are objective, and are not meant to be pro- or anti- the club, but an expression of literally "what is". They only look to ask questions and provide some insight. The ultimate choices on your own opinion rests with you as a fan of the club, whether it is positive, negative, or anything in between. Don't let anyone tell you that your opinion is wrong – it is YOUR opinion, and is just as valid as any other fan.
Starting from the beginning (or a little before)
There is absolutely no doubt in my mind that "losing" Martin O'Neill put the season's potential down several notches. I, along with many others, looked at the timing of the resignation as absolutely horrific. I do not in a million years think that you go from seemingly happy to manage Aston Villa, to making choices that would invariably wreck the season of that exact club. We all know and knew that Martin's contract was a rolling yearly contract, but there are many ways to agree to not renew a contract that don't involve absolute turmoil for the business. Had Martin put his hands up after the end of last season and said "I can't take this ship any further lads" then he would have been seen as an honest , if somewhat evasive, man. To decide for whatever reason that the best time to abandon ship was literally before the season started illustrated a more specific personal view of the manager that wasn't intended. It showed him as a man more interested in his own image and employability than the interests of the club he managed. I'd have respected the man as a good manager had he walked away with a degree of dignity, but instead he is reviled by me and many other fans for his betrayal of our club for the sake of his own image.
In short, Martin O'Neill jumped ship because he knew the wheels were coming off the club. He had a view that was a lot more in depth of the club than any fan due to his role. He knew the wage bill was large and needed cutting, he knew the morale of certain players he had signed were destroyed (and would have to be offloaded), and he knew for a fact that further transfer money was being withheld. He, and only he, was the one who added Stephen Ireland to the James Millner transfer, and he was the one who took the final straw as the owner telling him that he wouldn't be able to spend any more of that revenue till the wage bills was cut.
In terms of what or who was part of the overall downfall of our club this season, Martin O'Neill certainly sits as a cog in that war machine.
Managers who aren't managers
Was Gerard Houllier ever the first choice as the manager of Aston Villa? Was he even supposed to be the manager to start with? What really went on behind those closed doors? All of these questions are not publicly answered. All fans know for certain is that Martin O'Neill left, Kevin McDonald was caretaker, and Gerard Houllier was unveiled as the new man. Anything beyond that is essentially postulation to a lesser or greater informed extent. I have voiced my thoughts before on others sites as to the situation, but I don't sit here with a desire to convince you to follow my lead. All I expect is that you draw your own conclusions.
Whatever your thoughts, the facts are that Gerard Houllier took charge and made sweeping changes. The directions to make such changes came from the top, and they were enacted accordingly. Looking at it from the outside as someone with extensive experience in managing people and resources, the changes appeared jarring for the most part. I have absolutely no doubt that wages need to be trimmed, and that it involved selling players across a certain period. I also have no doubt that a training regime needed to be put in place to suit Gerard Houllier. Depending on what you believe or know about Martin O'Neill, you'll know or believe that the changes put in place were quite drastic. They caused problems, which in turn causes more personnel management issues, which sapped morale. Add into this a physical injury crisis, and it was hardly a work of art in the making.
Don't think for one second that I can argue against the introduction of stricter squad discipline, and of the evolution of facets of the club, but I can argue relatively successfully that enactment of change in an organisation is done in a steady and progressive manner. Of course there are parts of business that can't be eased in, but the poor man management of players as human beings, coupled with an arrogant view of how things had to be changed overnight caused a lot of issues.
Why has the manager failed?
The facts of the matter are these:
Change takes time. You can't turn a 4-4-2 counter attacking team that is based on counter attacking players and a certain management approach, and turn them into Barcelona overnight. Villa can be credited with several flair players, but what was attempted was based on either a) hope, b) miscalculated beliefs, or c) gross negligence of duty. I have no doubt that Gerard wanted to stamp his authority on the team, but it was done so badly (and so arrogantly) that nearly every aspect of the club suffered.
Negativity creates negativity. Look at the Aston Villa squad at the start of the season and you could list several players who were going to cause problems one way or another. Whether they were wage problems such as Steve Sidwell or Habib Beye sitting on the bench taking mega pay packets, or Nigel Reo-Coker who had literally gone toe to toe with the former manager and become disillusioned, or psychological problems from the sales of star players such as Gareth Barry and James Milner, the issues were numerous. These issues were not Houllier's fault, but the management of personnel sits fully in his remit.
Passing the ball 20 times does not make you the 1970s Brazil team. Even the most basic student of football knows that there is more to a game of football than how many passes you string together before losing possession. If ever there was more stark evidence for this, then one only need look at the league success of Martin O'Neill. O'Neills's Villa often played teams who might string 20 passes together, only for them to get tackled by a defender and, in one pass, send that ball to Agbonlahor in space and get a goal. Twenty passes mean nothing if they are going sideways, and I am surely not the only person who worries about the ability of Richard Dunne to play the role of Paolo Maldini.
A view that passing the ball more means the football is getting better is not a committed view, it is a view that should result in you being committed to a mental asylum. A manager of a kids football team knows this, so any person with a modicum of knowledge of playing the sport or managing a team will know that passing stats are not the most prominent statistic in record books. Record books tend to mention the amounts of points gained, rather than the method of how many passes with which they were garnered. Highlight reels show great play of course, but give me a boring, 1-0 driven, league title win in the next 10 years over "Villa pretend to be Barcelona" and finishing 17th any day.
Experience counts. Yes, Alan Hansen famously fell on his backside after proclaiming "You'll never win anything with kids" regarding Manchester United, but any sensible manager knows you can't blood too many youngsters and expect them to act like seasoned professionals. There were certainly positives coming out of young players getting game time (the emergence of Marc Albrighton for one), but in the overall picture they pale into insignificance when viewed against the negatives. Just as innumerable players have been hyped to kingdom come from the academy, so multitudes of players have failed to make the cut. Villa has a strong record for it's academy, but does it's academy really have the strongest record in producing top class, top half Premier League players? More to the point, how many can you name? Sure we have produced some, but I imagine you can name more average players than stars.
Square pegs don't fit in round holes. Richard Dunne is not a creative centre back in the mould of Carles Puyol. He never will be, even with the most creative of coaching methods, so to put him in such a role is virtual insanity. Expecting him to adopt a role in a formation that is more suited to the continental elite than a team cobbled together of journeymen and mid table players is just plain naive. I honestly would expect better management from a pre-pubescent Football Manager 2011 player, let alone someone who has professional qualifications in the sport. The key to success in any industry is adaptability. Just as I wouldn't work for a global client, move to own a small corner shop and then expect to run rigid PRINCE2 skills on soap purchasing, so I wouldn't expect a person in charge of a nation that won the World Cup, and turn their progressive policies into the structure of a club that doesn't have many players of that calibre. By all means introduce development concepts across the academy and ease them into the club over a long term plan, but please don't expect miracles on the scale of those attributed to Jesus in the Bible. Comparatively speaking, I'd consider the success rate of me turning water into wine as higher than turning Ashley Young into Lionel Messi.
All of those issues above contributed to why the manager can only be seen to have failed in his role during the course of the season. History books may look back on Aston Villa avoiding relegation this season, or they may not as we aren't safe yet, but finishing wherever we do is not good enough. It isn't good enough because the quality of players in the team is not matched to the level of achievement that we have managed. Of course the players themselves are part of the problem, but the buck stops with the manager. Given the manager's age, health issues, and realistic associated work longevity to create or enact a development plan, I'm sorry to say that time needs to be called on the reign.
In terms of direction of the club on the football side of things, Gerard Houllier and his backroom staff, are part of the reason why this season has been a failure.
Is silence really golden? The board think so
Whilst nobody here with any level of decorum wants dirty laundry aired in public, there has to be an explicit realisation that the PR and secretive public image of Aston Villa is horrendously managed. Whether one wants to attribute said PR disaster to the figurehead of Charles Krulak, to an overly secretive (and often perceived as aloof) board, or to a lack of knowledge of the football industry, there is a very badly managed situation. It is not in the interests of any business that has massive amounts of general public interest to operate with the secretive attitude of a special forces mission. Perhaps the military background of Charles Krulak taints the angle of how PR is run at the club. Whilst a top secret attitude saves lives when it is used on the battlefield, one can not look to use a "one size fits all" approach to how to govern aspects of all businesses. Some business strategists might postulate that books such as Sun Tsu's "Art of War" have practical business application, but the nature of football and it's central nature within the English culture means that clubs need to be interfacing with fans in a more open, and less guarded, way.
Interfacing with fans means honesty on both parts, not spinning PR nor sending a PR man to talk on fan websites. Who here actually thinks for a second that Charles Krulak is as much of a fan of the club as me or you? Not many I imagine. We, as fans, offer our honest earned cash by buying (and continuing to buy) season tickets, match programmes, and other club merchandise, as well as forking out for petrol or train tickets to get to the ground. Again, speaking as a fan, I have to say that I have felt short changed by my contribution to the club vs the board's contribution to me as a customer. Do the board arrogantly think that we,as customers, will continue to fork out cash that we spend hours earning to get served up anything that turns up wearing claret and blue? I sometimes think so based on the slow, laborious, uninspired, and often terribly executed level of "plans" that are used to control the day to day, as well as the long term future of the club. After all, what group of people think that going for a man with prior health issues is the solution to the long term planning of a football club? Even I, as a common fan, could have foreseen that. Maybe I should offer to consult on footballing matters for the club. I doubt I could do any worse.
As for Aston Villa, do I support the club? Yes. Will I still support the club no matter what league we are in? Of course. Do I have to be happy about what happens though? Not in the slightest. I have absolutely no doubt in my mind that there will be protests come the end of the season. I don't imagine that they will take the format of "sack the board" or any specific item like that, but they will come from a very angrily passionate group of people who have been betrayed by the club. They have been betrayed in everything from club expectations, to merchandising, to player motivations, to any number of issues that you can or can't see. Paying £45 for half a season's shirt because the final design wasn't resolved till way past normal time is not fair or acceptable. I'd rather have an on time Umbro/Adidas/Puma/Reebok kit than a half season Nike kit. There have been areas of gross mismanagement and people need to take the hit for it and be dealt with. The whole thing smacks of PR – I'd rather have a Le Coq Sportif kit and finish top half than have a Nike kit and go down. I draw the line at Xtep obviously. I have got some standards.
Joking aside, the board have to accept responsibility for part of the downfall of the club. Giving Martin O'Neill so much power over money was naive, and ultimately explosive. Expecting a non-footballing man to run a football club as CEO is indicative of the poor understanding of how football is, well, quite an important part of a football club. Having no football specialist on the board is massively foolish given the lack of knowledge of the board with regard to the sport. Stumping up big cash for players like Darren Bent is obviously pleasing for fans but, given our resources, we need more guile to our project than splashing cash as we can't compete with the likes of Chelsea and Manchester City. We need someone that embodies the club in the centre of this board as the current output is overly saccharine, sanitised and fake in appearance. This person could be a former manager such as Ron Atkinson, a group of seasoned ex-players, or any number of options, but we need to feel things from the heart and with passion, not from the pen of a writer in a PR department.
The board are not the club. They may own the bricks and mortar, but the "club" is a spirit that belongs to every person who supports the club, just as much as it does Randy Lerner, Tom Hanks, David Cameron, or any other Aston Villa supporter. The board would do well to realise this before they totally alienate groups of fans who contribute millions of pounds to their balance sheet. Aston Villa Football Club will not progress if fans stay away from matches, and stop paying for products.
Moving forwards
As I will be writing as a journalist for the Express & Star next season, I will continue to ask these questions of the club both directly through that role, through this site, and in general through my contributions to the fan community. There is no argument for this continuing level of secrecy, and it needs to be resolved from the top, and all the way down to the humble man on the street. If it isn't, I will use my powers to force the question until it gets answered. Whether the questions are answered is not something I can say at this present moment in time, but I will continue to fight the corner of the man on the street. I don't expect to assume a role any greater than any other fan out there, but I do want to do my very best to pro-actively help the club I love.
In conclusion, it is evident that the architects of the downfall of our beloved club are varied. Fortunately for them, they all can argue at their non-exclusivity of their involvement in order to shirk responsibility of the issue; O'Neill can blame the board for not giving him more money, the board can blame O'Neill for leaving abruptly, Kevin McDonald can say he needed time to commit and then changed his mind back and forth, Houllier can argue that he wasn't given a pre-season or a first choice backroom staff, McAllister can say he was never expecting to manage the club, and so on. The variables are infinite, and the fingers will invariably point every which way but at themselves.
It may appear a glaring omission to not include the players as an area that is included in scrutiny. However, the players are part of a problem that is far bigger than Aston Villa. Players live a cosseted lifestyle where agents glorify them to believe that they are worth more and more money. Players live in a world so removed from the realities of 99% of people that they act in a manner that encourages arrogance, lack of discipline, and disregard for others. One only needs to look at the attitude of Mario Balotelli when stopped by police for having £25k on his seat of his car, where he said "I do it because I can do it" to realise that footballers consider themselves above the law. The same player has had his car impounded nearly 50 times because he doesn't pay parking tickets preferring to just leave his car on double yellow lines outside his favourite restaurant. Players are not, for the most part, of the humble nature of real megastars such as Lionel Messi, so to spend time picking apart their psyche can be reserved for another article. Aston Villa has a plague of players who do not care for the club, and look only to next season as to where they might get a pay rise at another club than whether Aston Villa finish above the relegations places. The sooner these players are rid from the club this summer, the better. Gerard had the right idea wanting to get rid of these people, but he foolishly alienated some of the players who he had to use before he could sell them.
Of course people might mention that the season isn't yet over and we could finish in any number of places in the league, but no matter the outcome, we need answers. Barring a sale of the club, there is only one person who needs to come out and explain what happens next. That man is Randy Lerner. What's done is done but, for the sake of our sanity, we need to know what is coming next. So Randy, tell us – what exactly IS the plan?